Sep 28, 2023 - Bring your attention to your business partnerships. What's the nature of your relationships with those whom you work with? Today the Moon is in Pisces and in your 7th house.
Can you afford to compromise more in your interactions with others? A necessary ingredient to achieving what you want in your career is working alongside others. And you can't make that happen if you want everything to go your way.
Also, maybe it's the opposite way around for you, do you tend to compromise too much, giving the other person precedence over yourself? Find the balance between those essential traits.
More Horoscopes for Virgo
There's a lot going on in the 8 of Wands, and there are multiple meanings depending on the question that you are asking of Tarot. When the 8 of Wands appears, generally the meaning implies something happening quickly to help evolve a situation, or something arriving out of the blue. This is a great card…
Let These Tarot Readings Help Guide You Through Your Day
Daily Gemstone & Crystal Reading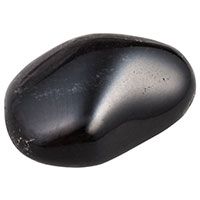 The calming Obsidian crystal is in fact volcanic glass, formed naturally when lava is cooled. It is a safe and grounding stone whose volcanic origins hint at the raw-energy potential inside it. It is a powerful tool for protection and healing.  The signs of Aries, Scorpio, Sagittarius, and Capricorn can…
WHAT IS YOUR WORKPLACE MATCH?
Find out how you and your career match up!