Nov 26, 2022 - Do you experience joy and pleasure at your job? Do you feel inspired doing what you do? As the Moon is in Capricorn and in your 5th house of creative self-expression, these are relevant topics to meditate on.
It is crucial that you find happiness at your work, otherwise, you risk turning into someone who lives their life robotically, doing things mindlessly without imbuing them with your unique and personal flavor.
If that is your current reality at your job, what are the things you can shift in order to change that?
More Horoscopes for Virgo
The Magician is almost always a welcome card to see in any Tarot reading. The colors alone on this card are vibrant and bright enough to suggest good things are about to happen. We also see the infinity symbol above the head of the Magician, which suggests that an element of the Divine is in…
Let These Tarot Readings Help Guide You Through Your Day
Daily Gemstone & Crystal Reading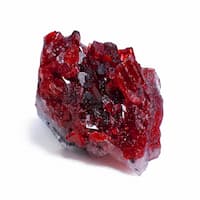 Ruby is a crystal that brings confidence, passion, and motivation. When you feel unmotivated or lackluster, Ruby brings you a sense of positivity and determination to help you reach your goals. This crystal promotes joy, happiness, and self-encouragement. It is especially helpful when you find yourself stuck in a routine…
WHAT IS YOUR WORKPLACE MATCH?
Find out how you and your career match up!