Virgo Career Horoscope: Tomorrow

Oct 01, 2023 - Do you feel spiritually connected to your job? This is a relevant theme to ponder over today as the Moon is in Taurus and in your 9th house.
What are the things you can do that permit you to have a larger experience doing what you do? Larger in the sense that it connects you to something bigger than you, something you believe in, something you have faith in. Doing so allows you to experience so much more fulfillment and meaningfulness through your job.
So many people are dissatisfied doing what they do, because their spiritual and professional lives are kept separate. True spirituality is a life where the sacred is expressed through all aspects of your life, including your job.
More Horoscopes for Virgo
Knights in the Tarot represent figures that are usually over the age of 25, but younger than 35 or 40. The swords in the Tarot represent the Air element, and so this Knight usually represents a younger member of the Geminis, Librans, or Aquarians that you know. At the same time,knights also represent deliveries sometimes,…
Let These Tarot Readings Help Guide You Through Your Day
Daily Gemstone & Crystal Reading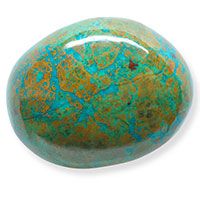 Soothing Chrysocolla has a calming effect that can assist in aura cleansing, give support to find acceptance, and help recovery from feelings of guilt, anger, and fear. If we have been hiding something, Chrysocolla encourages us to be more honest. This crystal also is helpful when healing the Throat chakra…
WHAT IS YOUR WORKPLACE MATCH?
Find out how you and your career match up!