Virgo Career Horoscope: Tomorrow

Dec 03, 2022 - The Moon is in Aries today and in your 8th house of joint financial partnerships and investments.
Are your connections with those you're in partnership with providing you with as much profit as the resources you're putting into them? Do you trust those whom you're investing in?
These are important questions to meditate on. It's also important to make sure that you have a mutual and reciprocal relationship to those you're in partnership with, where both parties are giving and receiving in equal amounts.
More Horoscopes for Virgo
If the 5 of Cups shows up today, it sends the message that there is some emotional pain on the table. We see a man with 5 cups around him, 2 are standing upright behind him while 3 are in front of him spilled over. This symbolizes 3 cups of love that have fallen down,…
Let These Tarot Readings Help Guide You Through Your Day
Daily Gemstone & Crystal Reading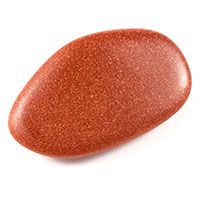 Red Goldstone is an uplifting crystal that can be used to find your positivity, become more confident, seek higher levels of calm, and can encourage us to be more ambitious and driven. The little flecks of gold throughout the crystal are symbolic of the "light" you may find when using…
WHAT IS YOUR WORKPLACE MATCH?
Find out how you and your career match up!