For the Month of: January 2023
January - Happy 2023 charming Virgo! Opportunities are expanding in the first month of a brand-new year. Last month, a Full Moon in Gemini illuminated your career sector, along with Mercury retrograding in your romantic sector. Sometimes it's easy to be distracted by what's occurring around you. However, your monthly horoscope asks you to not let anything hold you back from increasing abundance in your life. So step up and trust that your needs will be taken care of.
The month begins with Venus, the planet of beauty, love, and values entering Aquarius on January 2 and boosting your productivity sector. You'll want to loosen up the long hours at work and swap it out with some social fun with friends. In addition, you'll be adept at taking a more practical approach and prioritizing helping out others, but don't neglect and not take care of yourself.
There's a potent Full Moon on January 6 in. loving Cancer. A Full Moon is a bright peak in the Lunar energies that bring attention to hidden areas of your life. With the Moon activating your friendship sector, you'll feel extra nostalgic or possibly run into past friends. If dramas have been brewing in your social circle, you can expect a big climax and spill of emotions.
Either way, you'll want to set healthy boundaries in your friendship group and spend time networking or exploring new ideas to manifest your wishes and dreams. A Sun-Pluto conjunction increases ambition and your sex drive. Creative bursts, love affairs, and entertainment are current themes.
Then, on Thursday, January 12, red-hot Mars goes direct in chatty Gemini and reconnects you to your personal power. Mars has had an eventful journey through your career zone and is ready to take your visions to the next level. Next, on January 18, your ruling planet Mercury goes direct in fellow Earth Sign Capricorn, and if you've been struggling to get ideas or projects off the ground, the energy will start to clear. In addition, exs or fast romances during RX may begin to fade away, and current relationships will gain a pleasurable amount of growth and stimulation.
Aquarius season begins on Friday, January 20, and a New Moon occurs the following day. The Sun in Aquarius allows you to become more productive, focused, and efficient in clearing out stuff clogging your life.
A New Moon is a refreshing phase in the Lunar cycle that is ripe for manifestation, rejuvenation, and closing of old doors. Aquarius reminds you to dream big and shift your daily routine and habits, to support the blossoming of your vision. It's an auspicious time during the first New Moon of the year, inviting you to reflect on your hopes and dreams for the future. Uranus, the "electrifying awakener," goes direct in Taurus on January 22, helping shift limiting beliefs and old values, giving way to a new perspective. The energies may be shocking initially; however, you are encouraged to stay open-minded and embrace everything you feel through meditation or connecting deeper with your higher self.
Finally, the month ends with Venus going to Pisces on January 26, bringing a dose of sweetness to your love life and finances; Lucky you, Virgo! Whether platonic, romantic, sexual or even business partnerships, Venus sweetens your life for the greater good and enhances your sensual side. Tap into the present moment because serious growth is happening for you.
Overall, your monthly horoscope asks you to be willing to put in the hard work to enjoy later success. Happy January!
January's affirmation, "I am in the full flow of giving and receiving love. I learn to take responsibility for situations I dislike and need to change. I take my time to ensure opportunities are aligned with my highest good."
Make sure to check back every month to get your personalized astrological insight from our experts.
Want more information about your own personal astrology? Discover more about your zodiac sign, monthly transits, and your birth chart through our free resources.
Get Your Free Horoscopes Here
Let These Tarot Readings Help Guide You Through Your Day
Daily Gemstone & Crystal Reading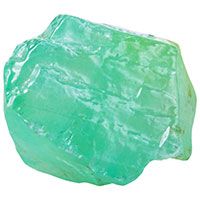 Because its primary chakra is the Heart chakra, working with Green Calcite can strengthen our connection You could also create an "Opportunity Elixir" by infusing your drink with Green Aventurine. Place a small (clean) chunk in your water or tea and let it soak for 30 minutes or more. The…