For the Month of: June 2023
June - Welcome to summer, beautiful Virgo! Your monthly horoscope for June is full of excitement and adventure as you experience powerful and dynamic energy entering your life. Get ready to stand your ground and defend your territory as you face challenges and obstacles with courage and determination. This month, you'll feel like you're on top of the world as you take on new projects and tasks with newfound confidence and enthusiasm. Your humor and wit will be your secret weapons as you use quick thinking and clever comebacks to outsmart your opponents and emerge victorious.
The month of June begins with a bang, as an expansive Jupiter North Node conjunction in Taurus activates your philosophical sector on June 1. This powerful energy promotes growth, expansion, and leaping into the unknown. As a Virgo, you may be more comfortable with routine and structure. However, this energy is about breaking free from your usual patterns and exploring new horizons.
On June 3, a playful Full Moon in fellow Mutable sign Sagittarius arrives, illuminating your home and family life. This Full Moon may bring up some deep emotions and long-buried feelings, encouraging you to confront any unresolved issues from your past and work towards healing and closure. Don't be afraid to lean on your loved ones for support; they will be your anchor and source of strength. In addition, you'll feel the urge to change your home environment or career upgrade. Follow your intuition and trust that the universe leads you toward your true purpose and destiny.
Then, sultry Venus enters bold Leo, bringing attention to your inner world. Venus in Leo stimulates the senses through creative pursuits or spiritual practices. This will allow you to express yourself in innovative and exciting ways. This transit also marks the end of a cycle and the beginning of another one. During this time, you may reflect on past experiences and let go of old patterns, beliefs, or people that no longer serve you. Be gentle with yourself!
Your ruling planet, Mercury, enters Gemini on June 11 with exciting news regarding long-term goals. A few days later, a New Moon in Gemini will arrive, bringing new career opportunities. The new moon's energy is potent and transformative, and it can help you manifest your desires and dreams.
But that is not all, dear Virgo. Saturn turns retrograde on the same day as the New Moon in Gemini, bringing powerful energy to your contracts and partnerships. Take your time because this retrograde can be an ideal opportunity for growth and reflection in your relationships. Saturn is about structure, responsibility, and discipline. Its retrograde can help you become more aware of patterns or habits that hold you back in your relationships. It's time to take ownership of your partnerships and make any necessary changes.
Are you ready for summer fun? The sun enters Cancer, marking the start of the Summer solstice. It brings its warm and nurturing energy to your friendships and social connections. With the New Moon energy lingering, it's time to put yourself out there and make meaningful connections. Embrace your curiosity and explore different interests, whether through online communities, social events, or classes.
Mercury enters Cancer on June 26 with a message not to become swept up in other people's needs and forget about your own. Instead, remember to prioritize self-care and take some quiet moments to reflect on your goals and aspirations.
Finally, the month ends with Neptune, the planet of dreams and illusions, going retrograde in Pisces on June 30. Don't let anything bring you down. Neptune's retrograde can also be a time for spiritual growth and introspection. Use this time to connect with your inner self and reflect on your deepest desires and values. As a result, you'll gain increased clarity and purpose in your relationships and life.
June's energy is about moving forward and embracing all you are, dear Virgo. With so many cosmic shifts and changes, this is a time to trust in yourself and your inner guidance. To ground and balance yourself during various shifts, use frankincense essential oil. In addition, Amethyst is a beautiful purple crystal known for its calming and balancing properties.
June's mantra is, "I release all fears and doubts and embrace abundant opportunities. I am deserving of all the blessings the universe has to offer, and I welcome them into my life with open arms."
Make sure to check back every month to get your personalized astrological insight from our experts.
Want more information about your own personal astrology? Discover more about your zodiac sign, monthly transits, and your birth chart through our free resources.
Get Your Free Horoscopes Here
It's a new day! Literally, in some cases, when The Sun card arrives. But The Sun also represents a new day in your situation you are asking the Tarot about today. Major Arcana cards can be quite ambiguous when it comes to timing, and generally, the meaning of time when Major Arcana cards arrive is…
Let These Tarot Readings Help Guide You Through Your Day
Daily Gemstone & Crystal Reading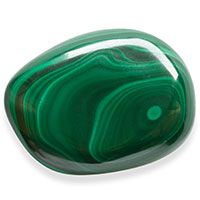 Malachite is most beloved for its healing properties and confidence-boosting reputation. Malachite offers protective and healing qualities, amplifying any change we wish to make in our lives.  This particular crystal is helpful for the intense signs of Scorpio and Capricorn who benefit from personal exploration.  Its primary chakra is our…