For the Month of: May 2023
May - We begin June already in a Mercury retrograde. Mercury retrogrades are nothing to fear, and oftentimes, they are great for reassessing a situation. Mercury is your ruling planet, so usually, you feel retrogrades more than those around you. This Mercury Retrograde is already more amplified than usual since it is occurring in the sign of Gemini, which is also ruled by Mercury. If you are a Virgo Rising, then all of this is happening in your tenth house of career and reputation. The Universe is reminding you not to force anything. Often, we want things to go according to our plans, and most Virgos love plans! Virgos also hate it when what is planned isn't executed to perfection. During Mercury retrograde, which is out of retrograde on the 22nd, plan for more flexibility and adjust your schedule accordingly. Virgo is a Mutable sign, and it will be best to harness that power at this time, so you don't get frustrated.
On the 10th of June, a Solar eclipse is happening in Gemini, the ruler of your tenth house. Yes, there seems to be much occurring for you in matters of careers and public-facing obligations. Eclipses bring change, and they can tend to bring change rather suddenly. The last time there was an eclipse in this sign was at the end of November 2020. It was a Lunar eclipse, so the energies may have felt differently, but it was involving the topics of the tenth house nonetheless. Think back to that time and try to recollect what was going on for you. If nothing significant resurfaces in your memories, still trust that this Solar eclipse will only bring about the change that is needed for you at this time. You are a strong one, Virgo, and you know how to make the most out of any circumstance. 
June 14th will bring the second of three Saturn-Uranus squares. Uranus in Taurus is shaking things up. Taurus typically likes to be a bit more grounded, but idealistic Uranus is certainly keeping things interesting. Saturn is in Aquarius, and being that Saturn also looks to maintain rules and boundaries, the two heavenly bodies are certainly at odds this entire year. The areas this may be affecting, for the Virgo Risings, is in philosophy and daily routine. Maybe you've been struggling with your job not being fulfilling to you. Maybe you have been playing with the idea of going back to school to advance your current job. Whatever the case may be, you will be feeling this push and pull throughout 2021. Please do not let this exhaust you, but pay attention to how you feel around the 22nd. The third and final occurrence will be later in the year, and it may help you come to a resolution. Think back to February because that is when the first of the squares happened. All of these universal bread crumbs will help you make sense of things when the energy feels intense.
Make sure to check back every month to get your personalized astrological insight from our experts.
Want more information about your own personal astrology? Discover more about your zodiac sign, monthly transits, and your birth chart through our free resources.
Get Your Free Horoscopes Here
On the one hand, the Knight of Pentacles is in no rush, not in a hurry to get anywhere. But on the other, the road ahead of the Knight and the red laurels on his dress and horse indicate he is ambitious and has a bright future ahead. When the Knight of Pentacles appears, the…
Let These Tarot Readings Help Guide You Through Your Day
Daily Gemstone & Crystal Reading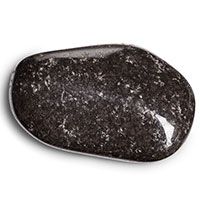 Known for its properties of encouragement, strength, and protection, Onyx connects very closely to our primary chakra, the Root chakra. This is because both Onyx and our Root chakra connect to our sense of safety, security, and our physical identity or sense of self.  The properties of this crystal are…