Dec 05, 2023 - Virgo, you're feeling more connected to your spiritual side today. Take time to engage in practices that nourish your soul and help you feel centered.
Amethyst is a stone that promotes peace and tranquility. Hold a piece of amethyst in your left hand and meditate to help you feel grounded and at peace.
Incorporate herbs into your diet, Virgo. Herbs are rich in antioxidants and provide a variety of health benefits. Try making a basil and tomato salad or adding fresh herbs to your pasta dish.
More Horoscopes for Virgo
There is a sense of weariness or defensiveness when the 9 of Wands appears. We see a lone figure here with 8 wands stood up and planted in the ground in front of him. He holds one wand in a guarded position and looks out of the corner of his eye beyond the 8 wands.…
Let These Tarot Readings Help Guide You Through Your Day
Daily Gemstone & Crystal Reading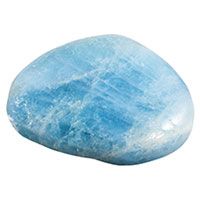 Calming, protective Aquamarine encourages openness and improves communication skills, making it a little bit easier to let people see your vulnerable side. This stone reduces fear and helps you feel more balanced when opening up to others. If you feel angry and aggressive or "seeing red," as it were, we…