Nov 26, 2022 - You may feel more sociable and inspired than usual, Virgo, making this a great activity for brainstorming with others. Bouncing your ideas off of other people will help you feel more confident to share them in the future. Balancing the chakras can also amplify feelings of self-assurance.
Blue kyanite is a stone that naturally balances all seven of the body's major chakras. Hold a piece of blue kyanite in your left hand while balancing the chakras to amplify the healing energy.
If you're craving a tasty but healthy snack today, try dipping carrots in a mixture of hot sauce and blue cheese, Virgo. This treat has a spicy kick and provides the body with plenty of vitamin A.
More Horoscopes for Virgo
The Magician is almost always a welcome card to see in any Tarot reading. The colors alone on this card are vibrant and bright enough to suggest good things are about to happen. We also see the infinity symbol above the head of the Magician, which suggests that an element of the Divine is in…
Let These Tarot Readings Help Guide You Through Your Day
Daily Gemstone & Crystal Reading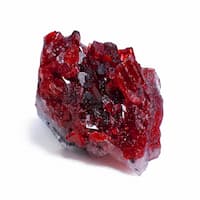 Ruby is a crystal that brings confidence, passion, and motivation. When you feel unmotivated or lackluster, Ruby brings you a sense of positivity and determination to help you reach your goals. This crystal promotes joy, happiness, and self-encouragement. It is especially helpful when you find yourself stuck in a routine…