Dec 01, 2022 - You feel more like celebrating and enjoying life than usual today, Virgo. This carefree energy helps you relax and enjoy the day. Amplify your optimism by working on manifestation and practicing gratitude. Focus on things that bring you joy to amplify confidence today.
Selenite is an emotionally soothing stone that will help you release any negativity or tension today. Hold a piece of selenite in your left hand while meditating to set your intentions for a positive day.
Brown rice is filling, and it contains fiber, vitamin B1, and magnesium. Try adding a side of brown rice to a delicious chicken dish for a healthy meal that will leave you feeling satisfied, Virgo.
More Horoscopes for Virgo
It's always a wonderful sign when the Ace of Cups appears in a Tarot reading, especially if that reading is asking a simple Yes or No question. The answer, in this case, is most definitely a YES, and the Ace of Cups brings with it an offering of love. This is a loving card to…
Let These Tarot Readings Help Guide You Through Your Day
Daily Gemstone & Crystal Reading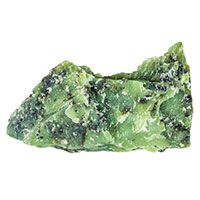 The Serpentine crystal (also called New Jade) can be soothing when we are struggling to overcome feelings of anger or irritability. This stone can help us reset ourselves, find abundance, and manifest healing energy. For energetic Gemini, a sign that needs its good humor and to get others on their…