Virgo Health Horoscope: Tomorrow

Oct 02, 2023 - During this intellectual transit, you may feel a bit mentally overwhelmed and anxious, dear Virgo. This is an excellent time to practice self-care and prioritize relaxation and stress relief.
To enhance your sense of calm and inner peace, try using a Selenite crystal.
Enjoy nourishing, comforting foods such as a warm bowl of oatmeal or a soothing cup of tea to support your overall well-being.
More Horoscopes for Virgo
There is a definite feeling of being trapped when the 8 of Swords appears in your day or in your reading. This could be an issue of physical entrapment, such as with matters related to the law or justice, as Swords often deal with legal matters. But Swords also deal with thoughts and words, so…
Let These Tarot Readings Help Guide You Through Your Day
Daily Gemstone & Crystal Reading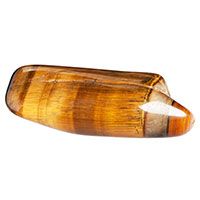 If we are looking to motivate ourselves to make a change or a commitment or are feeling depressed and self-critical, working with or keeping Golden Tiger's Eye near can provide protection and help us to find some sense of balance. Its warmth and brightness, both visually and vibrationally, can help…