Virgo Daily Horoscope: Yesterday

Dec 06, 2022 - You're one of the most intuitive signs of the zodiac, Virgo; many things that would leave others spinning in circles are much easier to navigate for you, and today the Universe is coming together to remind you just how brilliant and capable you are. The intuitive Moon is completing its monthly tour of Taurus and your adventurous 9th House of foreign cultures and higher education, reminding you of all the possibilities waiting out there in the great big yonder.
This is always an exhilarating time for exploring future potentials and daydreaming about new ways to live your life, and today la Luna will form an exciting beam to help you cash in on your brilliant ideas. Throughout the day she'll reach out across the sky to connect with bountiful Jupiter in Pisces and your 7th House of partnerships so two heads really are better than one right now. Go with the flow.
Dec 06, 2022 - The Moon is in Taurus and in your 9th house today, and it is also trining Pluto in your 5th house of romance. This planetary configuration is emphasizing the beauty and magic that can occur when you are able to find a balance between…
Dec 06, 2022 - The Moon is in Taurus today and in your 9th house. Do you feel spiritually fulfilled at what you do? Does it connect you to something bigger than you? Does it provide your life with meaning? These are all relevant questions to reflect on…
Dec 06, 2022 - Keep your spirits up regarding money, Virgo, because while things may be a little edgy and you're not feeling as secure as you may like, positive news is on the way. This is a great time to get stuck into the nitty-gritty and remind…
Dec 06, 2022 - You feel a burst of energy that helps you focus on your projects and chores today, Virgo. This is not the day to sit back and relax, but rather to engage this motivational energy. Start the day by making a list of everything you…
Dec 06, 2022 - Today isn't really about pleasure for you, Virgo, so if you were hoping for otherwise, well, unfortunately you're going to be disappointed. The intuitive Moon spends the day roving through Gemini and your ambitious 10thHouse of professional goals and achievements, which isn't at all…
More Horoscopes for Virgo
The Knight of Cups is always a welcome card in any reading, particularly in Tarot readings about love or romance. A wonderful invitation is on its way to you, or you may be the one receiving the invitation. This invitation may be anything from a new date if you are single, to a proposal if…
Let These Tarot Readings Help Guide You Through Your Day
Daily Gemstone & Crystal Reading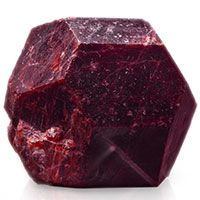 Garnet promotes love and attracts romance, making it an excellent stone to work with for anyone looking to increase the love in their life. This crystal is particularly helpful for those under the signs of Leo, Virgo, Capricorn, and Aquarius, all signs where loyalty is of the utmost importance. Garnet's…