For the Month of: December 2022
December - Welcome to December, sexy Taurus! Last month, you experienced massive change because of a Lunar eclipse in your sign, which may have left you feeling like you were on the edge of exhaustion. Perhaps you suffered another setback just when you thought you were making progress. Your monthly horoscope asks you to trust, even when things seem dark or not fruitful. Your celestial support is close by, working hard. Have faith and know a higher purpose is behind the scenes at work. 
On December 1, your ruling planet Venus, gently connects with Saturn, increasing your need for companionship, security, intimacy, and tons of sex! Situations or experiences with others may have a sense of divine timing or karmic-level connections.
Then on Saturday, December 3, mystical Neptune goes direct in Pisces, and the previous disconnect you felt in your social world starts to shift positively. As a result, you might connect with creative or inspiring people and manifest your dreams- this is a joyous time for networking.
A Venus-Neptune square on December 4 could lead to feelings of insecurity about finances, relationships, and social groups. It is best not to make any rash decisions. Then, Chatty Mercury enters Capricorn on December 6, turning your mind to bigger visions, thoughts, and ideals about life. It's an optimal time for travel, writing, education, and expanding one's philosophies.
A Full Moon in Gemini arrives on December 7, urging you to get clear on the details of your finances, assets, and goals and stick to a reasonable budget. A Full Moon represents a peak in Lunar energies that symbolizes completion, revelations, magic, and wholeness. Since the Moon highlights sensitive areas of your life, and Gemini is playful and logical, the combination of energies could bring in a new source of income or encourage greater self-worth. It is the last Full Moon of the year, so release the old and welcome the new.
Then, sultry Venus enters Capricorn on December 9, finding you expanding your horizons, both physically and mentally. This transit inspires adventure, spiritual interests, exploration, and learning. If you are into the exotic or foreign, this is the time to get out, search, and expand. 
Capricorn season begins on December 21. This date is also the Winter solstice, the shortest day of the year. The Sun clashes with Jupiter currently and encourages quiet reflection, self-care, and focusing on your soul's desires.
A New Moon arrives in Capricorn on December 23, the final New Moon that takes you straight into 2023. Chiron, the "Master/Healer Teacher," goes direct in Aries, providing an increased inner strength to move forward from emotional wounds. Don't dim your light because of the world; that is an indication to shine brighter. You are a change-maker, and you have a vital purpose.
Finally, the month ends with Mercury retrograding in Capricorn, taking you into a new year. Although you may experience delays and minor setbacks, for the next three weeks, you have an opportunity to revisit and remove blockages in your projects and goals. Mercury impacts communication, travel, technology, mental agility, and the nervous system. So, take things slow! Focus on positivity.
Taurus, ask yourself, how can you draw upon your inner resilience, courage, positive self-talk, and mindset to keep you going at a healthy and productive pace?
See you next year!
December's affirmation, "I am in the flow of understanding,
using experiences to prepare for the evolution of what's next.
I welcome the new year with great trust, watching my dreams bloom into a garden."
Make sure to check back every month to get your personalized astrological insight from our experts.
Want more information about your own personal astrology? Discover more about your zodiac sign, monthly transits, and your birth chart through our free resources.
Get Your Free Horoscopes Here
Let These Tarot Readings Help Guide You Through Your Day
Daily Gemstone & Crystal Reading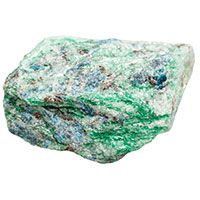 Fuchsite is often associated with healing, loving energy due to this green hue and its ties to the Heart chakra. This crystal allows us to find our inner light and release negative emotional energy, which allows those who use it to become more compassionate and forgiving in our relationships. Due…