For the Month of: September 2023
September - Welcome to the start of Fall, beautiful Taurus! Can you believe September is here? Well, it is, and this month promises to be a time of radiant optimism and positivity for you. As the leaves change, so will your energy and mindset. You'll find yourself eager to embrace fresh opportunities and experiences. Your monthly horoscope encourages you to get clear on what you truly value and desire most in life. It is the perfect time to assess your goals and aspirations and work your magic in creating a new story filled with happiness, prosperity, and success.
The month starts with a bang as your ruling planet, Venus, finally goes direct in the regal sign of Leo. Expect to feel a surge of confidence and charm returning to your interactions. This cosmic boost in your charisma will help you shine in social settings, also enhancing your romantic endeavors. If there were any communication hiccups in the past, now is the time to let your authentic self shine, drawing others closer to your magnetic aura.
On September 4, expansive Jupiter begins its retrograde journey in your sign. This energy invites you to dive deep within and reflect on your personal growth and journey toward self-improvement. Use this time to examine your beliefs, values, and long-term goals. You might find that some aspirations need fine-tuning. Are you ready to release old patterns or people that no longer serve your growth?
On September 6, the Sun conjuncts Mercury, enhancing your creativity and communication skills, making it an excellent time to articulate your thoughts and ideas with clarity and precision. Your words carry more weight and influence, allowing you to make impactful decisions and form valuable connections with others. Then, the Sun trines Jupiter amplifying your natural tenacity and determination, encouraging you to take calculated risks and reach for the stars; an auspicious time to dream big and set ambitious targets for future endeavors.
On September 14, a potent New Moon in Virgo arrives, gracing your 5th house, the realm of self-expression, romance, and artistic pursuits. This New Moon heralds a fresh start and a blank canvas for you to explore new avenues of creativity and self-discovery.
During this lunar event, consider delving into hobbies or activities that bring you joy and foster your innate talents. The New Moon in Virgo also instills a sense of precision and attention to detail in your creative endeavors. Use this earthy energy to refine your artistic projects, relationships, and other areas of your life that benefit from a methodical approach. The following day, September 15, Mercury, the planet of communication and intellect, goes direct, sparking newfound clarity in your self-expression and interactions with others. Any misunderstandings or miscommunications that may have occurred during retrograde will now resolve themselves.
Venus squares Jupiter on September 17, stirring tension between your desire for comfort and emotional fulfillment and your drive for personal growth and advancement. You'll feel inclinded to assert yourself, take on new challenges, and broaden your horizons. This can manifest as a newfound enthusiasm to pursue personal goals, initiate new projects, or embark on journeys of self-discovery. Honor your need for emotional grounding and create a safe space within your home, but also allow yourself the freedom to explore new opportunities and grow as an individual. Recognize that personal growth can coexist with the comfort and stability you seek.
On September 23, the Sun enters Libra, marking the start of the equinox and a time of balance, harmony, and interpersonal connections. Libra season carries a unique energy that resonates deeply with your sensibilities. Governed by Venus, just like your zodiac sign, this season brings a natural affinity for beauty, diplomacy, and fairness. During this time, you seek harmony in all aspects of your life.
Libra's influence encourages you to focus on your relationships, both personal and professional. You may end up mending any disharmony or conflicts and create a peaceful and collaborative atmosphere in your interactions. This season also highlights your appreciation for aesthetics and creativity. You'll find joy in surrounding yourself with beauty, whether in your home decor, fashion choices, or artistic pursuits.
The month concludes with a Full Moon in Aries on September 29, calling for a moment of reflection and inner contemplation. It encourages you to explore the depths of your emotions and connect with your inner self.
During this Full Moon, you may find yourself experiencing a heightened sense of intuition and an enhanced connection to your spiritual side. Trust your inner guidance, as it can provide valuable insights and guide you toward making decisions that align with your higher purpose. However, this Full Moon also coincides with a square aspect between Venus and Jupiter. Their interaction may stimualte tension between your desires for comfort and connection (Venus) and your aspirations for growth and fulfillment (Jupiter). Take this time to dive into the depths of your being, reevaluate your aspirations, and align your actions with your innermost desires.
Overall, this month brings brighter days and the potential for new abundance to grace your path. It is an ideal time to set your intentions and take decisive steps toward your goals. The stars align in your favor, rewarding your effor.s
Self-care tip: For find inner balance and to enhance your sense of security, use patchouli essential oil and a citrine stone this month. Both encourage a positive outlook and help you manifest your intentions into reality.
September's affirmation: "I am a beacon of stability and prosperity, confidently walking my path towards abundance and success in September."
Make sure to check back every month to get your personalized astrological insight from our experts.
Want more information about your own personal astrology? Discover more about your zodiac sign, monthly transits, and your birth chart through our free resources.
Get Your Free Horoscopes Here
The presence of the Queen of Cups in your day suggests there is a lot of intuitive energy in the air. This Queen often signifies that an older woman, or person, likely of the Water Signs in astrology, will make a presence in your day. This court card symbolizes the zodiac sign of Scorpio, but…
Let These Tarot Readings Help Guide You Through Your Day
Daily Gemstone & Crystal Reading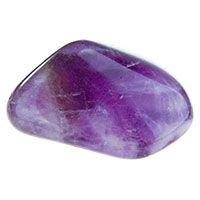 Amethyst is a member of the Quartz family, its color range starts with the palest lilac and goes to the deepest and darkest of purples. In its raw state, it forms in points, from tiny clusters in the druse, to huge natural termination. Containing qualities of purification and protection, Amethyst…