For the Month of: January 2023
January - Welcome to the first month of 2023, darling Taurus. Hopefully, you spent New Year's Eve relaxing and setting intentions for the year ahead. Last month, found a New Moon in Capricorn and Mercury retrograde, illuminating your expansion and spirituality sector. 2022 was full of profound transformation and an emergence from the ashes. As a result, your monthly horoscope predicts freedom, fulfillment, and adventure. You are encouraged to use your logic and intellect to navigate the path ahead.
Your ruling planet, Venus, begins the month of entering Aquarius on January 2. Professionally, this transit will likely bring new opportunities that lead to fulfilling goals and ambitions. Venus blesses you with charm and social skills in your career and asks you to reconsider if what you do for a living aligns with your life purpose.
On Friday, January 6, an emotionally charged Full Moon in Cancer arrives as the first Full Moon of 2023 and the final release of the prior year. A Full Moon occurs when the Sun is opposite the Moon, activating the peak in the current Lunar energies that bring about culmination, magic, manifestation, and revelations.
Loving Cancer encourages compassion, intuition, comfort, and security. In addition, you can expect a vital conversation to reach a climax, but avoid engaging in heated discussions over texting, where the message can be misconstrued. In summary, a Full Moon in Cancer is an emotional purge that connects you deeper to your intuition, granting comfort and security in your life.
Then, on January 12, passionate Mars goes direct into your resources sector, driving you toward more security in your life. You may feel the urge to start a new gig or take on a second job; either way, Mars is still in its shadow period, so tread lightly.
Chatty Mercury goes direct in fellow Earth Sign Capricorn on January 18. The energy will subside if you've been struggling with getting projects off the ground or experienced a creative block.
The Sun enters free-thinking Aquarius on January 20, lighting up the area of your chart that rules fame and fortune. This season brings an important realization concerning your career and long-term goals.
In addition, a wishful New Moon in Aquarius arrives the next day that will help you manifest your goals. A New Moon represents the beginning of a Lunar cycle that is fresh for intention setting, rejuvenating, and closing old doors. This is the first New Moon of 2023 and great for renewing your New Year's resolutions. The energies provide breathing room by allowing you to recalibrate, regroup, or reset. In addition, the New Moon ushers in glory and gold to your life. You could also find yourself making progress toward a significant aspiration.
Incredible change arrives on January 22, once Uranus goes direct in your sign, and it's time for a makeover. You're urged to accept and embrace change in your values and how you present yourself to the world.
Lastly, the month ends with charming Venus moving into the mystical waters of Pisces for regeneration, sweetness, and love. This transit inspires a deeper love and compassion within friendships and intimate relationships. Dealings with others are pleasant; however, you'll want to avoid losing yourself in the eyes of others.
Overall, January encourages you to find your wings and fly. Step beyond limitations and boundaries. Soar high! Happy January!
January's affirmation, "I use painful experiences as a catalyst for transformation to find blessings and my authentic power. Therefore, I trust myself to take the correct steps to manifest my dream."
Make sure to check back every month to get your personalized astrological insight from our experts.
Want more information about your own personal astrology? Discover more about your zodiac sign, monthly transits, and your birth chart through our free resources.
Get Your Free Horoscopes Here
Let These Tarot Readings Help Guide You Through Your Day
Daily Gemstone & Crystal Reading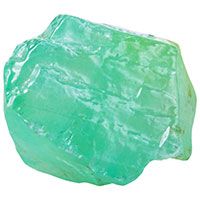 Because its primary chakra is the Heart chakra, working with Green Calcite can strengthen our connection You could also create an "Opportunity Elixir" by infusing your drink with Green Aventurine. Place a small (clean) chunk in your water or tea and let it soak for 30 minutes or more. The…