For the Month of: May 2023
May - Welcome to September, lovely Taurus. The sweet smell of fall begins to creep into the air as you embrace a brand-new month full of celebration for your courage to step forward and cultivate a new lifestyle. Uranus began retrograding in your sign last month, pushing you toward a dynamic emotional and spiritual transformation. Now, you can expect significant breakthroughs to empower your life in a major way.
You are in an excellent mood on September 1, when Mars gently connects with Jupiter, increasing self-confidence and your drive to embrace your healing journey. The steps you take at this time should lead you toward success if you apply patience and trust.
On September 4, sensual Venus enters fellow Earth sign Virgo and stimulates your entertainment sector. You feel extra playful, and it's natural for you to turn on the charm. Love matters may come with a bit of drama, so avoid criticism and focus on the joy. Channel your energy into creative pursuits. Issues of children, gambling, and romance will be of interest.
Mercury, the messenger, goes retrograde in diplomatic Libra on September 9, and the next three weeks could easily throw some minor kinks in your schedule. So, be patient with everyday inconveniences. For example, in the workplace, you may need to check your work more thoroughly. It's also an excellent time to plan to improve your health- be open to the support you need.
On Saturday, September 10, the Full Moon in Pisces illuminates your wishful eleventh house, marking the culmination of a previous dream or perhaps prompting an emotional rebirth. Full Moons always usher in heightened energies, and each exudes its unique vibe. And this one is all about manifesting and making dreams come true.
Libra season officially begins on September 22, welcoming the start of the Fall equinox. Taurus, this is the perfect time to clean, declutter, prioritize your daily chores, and focus on wellness. However, since Mercury retrograde enters Virgo the following day, you'll need to rethink your attitude and approach to sensitive matters. You can be prone to anxiousness and getting stuck inside your head, so step back and focus on finding more balance inside yourself.
September 25 brings in a New Moon in Libra that heavily emphasizes self-care, self-love, commitment, and cultivating new values. On New Moons, your desires become incantations, empowered with confidence and strength. Since this new Lunar cycle activates your lifestyle sector, it heralds a time to start a new diet regimen to ensure your wellbeing is the top priority. This energy is also perfect for planting new seeds in the workplace. Perhaps it's time to tidy up your resume.
Finally, the month ends with Venus forming a harmonious connection to Pluto before entering Libra. These influences add a touch of depth and intensity to your feelings, relationships, and passions. Emotions increase, and you crave intimacy, devotion, and loyalty.
Luckily for you, Venus enters Libra on the 29th and helps you establish a happy and fun-loving environment. As a result, your appearance may experience a boost, making you feel confident, sexy, and motivated to complete tasks and get things done. You'll end the month on a solid note if you stay committed to your dreams and goals.
September affirmation, "I trust the universe and patiently wait,
knowing that the right timing is key to transforming my life."
Make sure to check back every month to get your personalized astrological insight from our experts.
Want more information about your own personal astrology? Discover more about your zodiac sign, monthly transits, and your birth chart through our free resources.
Get Your Free Horoscopes Here
On the one hand, the Knight of Pentacles is in no rush, not in a hurry to get anywhere. But on the other, the road ahead of the Knight and the red laurels on his dress and horse indicate he is ambitious and has a bright future ahead. When the Knight of Pentacles appears, the…
Let These Tarot Readings Help Guide You Through Your Day
Daily Gemstone & Crystal Reading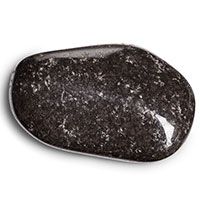 Known for its properties of encouragement, strength, and protection, Onyx connects very closely to our primary chakra, the Root chakra. This is because both Onyx and our Root chakra connect to our sense of safety, security, and our physical identity or sense of self.  The properties of this crystal are…