Taurus Sex Horoscope: Yesterday

Sep 23, 2023 - Hopefully the last month brought you lots of opportunities to enjoy yourself while the planets sashayed through your pleasure sector but that's changing right now, Taurus. Today the primal Sun blasts into Libra and your orderly 6th House of health and routine. For the last four weeks the Sun was dancing through Virgo and your romance sector, but it's finally time to buckle down and get serious.
This sector of your chart is all about treating your body like a temple, so if you've been a little too free and easy with what¬–and whom–you've let into said temple, well, it's time to clean house. This isn't to say the next four weeks are going to be a crash course in celibacy, but you really do want to put a premium on treating yourself as best you can so that others will in turn treat you with that same respect and dignity.
More Horoscopes for Taurus
The presence of the Queen of Cups in your day suggests there is a lot of intuitive energy in the air. This Queen often signifies that an older woman, or person, likely of the Water Signs in astrology, will make a presence in your day. This court card symbolizes the zodiac sign of Scorpio, but…
Let These Tarot Readings Help Guide You Through Your Day
Daily Gemstone & Crystal Reading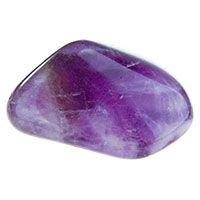 Amethyst is a member of the Quartz family, its color range starts with the palest lilac and goes to the deepest and darkest of purples. In its raw state, it forms in points, from tiny clusters in the druse, to huge natural termination. Containing qualities of purification and protection, Amethyst…