Taurus Sex Horoscope: Yesterday

Dec 09, 2022 - You've been hanging out behind locked doors for weeks now while sensual Venus toured your intimate 8th House, but it's time to break out and show the world what you've got, Taurus. The 9th House is all about foreign cultures and expanding your horizons, so for the next three weeks don't be surprised if someone outside your normal 'type' gets your attention.
A stranger with a sexy accent or an alluring academic who can open your mind to new ways of thinking will be exactly the person to get your fire burning under this transit. Of course, don't expect them to appear on your front door step; you've got to go out and look for them, but if you do the universe is sure to provide.
Try seeking out cultural happenings in your area, like art galleries or lectures, and letting your mind be open to mingling with strangers; you'll be happy you did.
More Horoscopes for Taurus
You are looking for or needing harmony and balance in a situation when the Temperance card appears. But this is not a negative connotation. The Temperance card appears in the Tarot after The Death card, and this is sending us the call for balance and peace after a stressful situation. In most cases, the balance…
Let These Tarot Readings Help Guide You Through Your Day
Daily Gemstone & Crystal Reading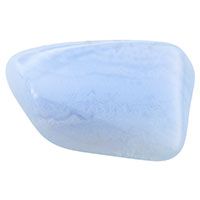 Blue Lace Agate assists with our ability to share and express. If you've been dealing with overwhelming feelings of anger, anxiety, or frustration and have been seeing increased conflict in multiple areas of your life, you might want to invest in this crystal. Its primary chakra is the Throat chakra,…