Taurus Sex Horoscope: Yesterday

Mar 24, 2023 - Things might have felt a little lonely on Planet Taurus lately, but that doesn't really surprise me considering just how many things you've had on your plate. It doesn't matter how big the plate is, no matter how much you try and fit on there, eventually it is going to get too heavy for even you to hold.
However, it looks as though the Universe is going to soon send you someone to help unload your plate a bit, or at the very least eat a few of the things you still haven't gotten around to. Not only will this person be an incredibly welcome addition to your life thanks to the fact they're so incredibly helpful, but it looks like they'll be able to do more than just offer you a helping hand.
What does this person look like to you? The Universe wants to know so it can send the right person along to help you out.
More Horoscopes for Taurus
You are looking for or needing harmony and balance in a situation when the Temperance card appears. But this is not a negative connotation. The Temperance card appears in the Tarot after The Death card, and this is sending us the call for balance and peace after a stressful situation. In most cases, the balance…
Let These Tarot Readings Help Guide You Through Your Day
Daily Gemstone & Crystal Reading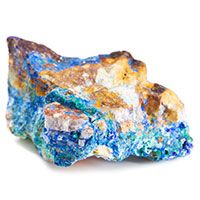 Azurite is known to help when we are dealing with emotional issues, confidence, and the feeling of impatience. Sometimes we lose touch with our ability to be kind and to feel comfortable within our own skin or within our surroundings. Sagittarius and Aquarius can feel particularly left out from time…