Dec 05, 2022 - Now is not the time to let financial concerns get the better of you, Taurus, so the message today is - go easy on yourself!
You may be tempted to just focus on the heavy stuff, especially if you have big ventures on the horizon. But it's important to regenerate your energies, otherwise how will you make the best decisions you possibly can, especially in regard to your finances?
Your health needs your attention, both physical and mental health. Have you been struggling with exhaustion, Taurus? Now is the time to pay close attention to your needs and listen to what your body is telling you.
More Horoscopes for Taurus
Let These Tarot Readings Help Guide You Through Your Day
Daily Gemstone & Crystal Reading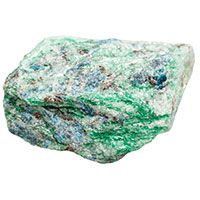 Fuchsite is often associated with healing, loving energy due to this green hue and its ties to the Heart chakra. This crystal allows us to find our inner light and release negative emotional energy, which allows those who use it to become more compassionate and forgiving in our relationships. Due…