Taurus Money Horoscope: Yesterday

Mar 25, 2023 - This is a great time to reach out for financial advice and seek the wisdom of others. Think about the direction you wish to go in, Taurus. Do you have to adjust your plans at all?
Maintaining a positive outlook is important. Sometimes financial worries can get the better of you. Therefore, positive affirmations and meditation are highly recommended to help you stay grounded and positive.
Keep believing good things are coming, Taurus, because they are. Don't let negative thoughts or self-doubt stand in your way under this Moon - good things are on the way!
More Horoscopes for Taurus
There is a bit of a juggling act in play when the 2 of Pentacles appears in your reading. If you are seeing this today, the Tarot is telling you that you've got a lot going on. But this is a Minor Arcana card and not an Earth-shattering juggling act. You may have put a…
Let These Tarot Readings Help Guide You Through Your Day
Daily Gemstone & Crystal Reading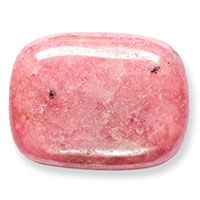 The sister stone of Rhodochrosite, Rhodonite promotes self-healing to make the world a better place. This stone can help us find it in ourselves to heal from within so that we may be stronger for those who need us. Rhodonite is known to assist in finding emotional balance, forgiveness, harmony,…