Dec 05, 2022 - The Moon is in Taurus and in your 1st house of self. This is asking you to get more in touch with your confidence and ability to take initiative to make what you want to happen.
The way we hold and present ourselves creates the image that others have of us, therefore it is very important to make sure that you come off as someone who can take lead and has self-motivation.
When people are looking to see who can fill a higher job position, they are usually looking for someone who embodies those qualities.
More Horoscopes for Taurus
Let These Tarot Readings Help Guide You Through Your Day
Daily Gemstone & Crystal Reading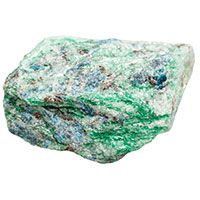 Fuchsite is often associated with healing, loving energy due to this green hue and its ties to the Heart chakra. This crystal allows us to find our inner light and release negative emotional energy, which allows those who use it to become more compassionate and forgiving in our relationships. Due…
WHAT IS YOUR WORKPLACE MATCH?
Find out how you and your career match up!