Taurus Money Horoscope: Tomorrow

Nov 27, 2022 - There may be some obstacles to face before you reach your goals, Taurus, but that does not mean you won't reach them!
Maintaining a positive mindset is important. Above all, being mindful of your outgoings is especially important at this time.
Prepare for all eventualities and ensure you are in the best possible position for all scenarios by going through your finances this month and assessing your income and outgoings.
Good news is on the way so keep pressing on and trust that everything will work out the way it is supposed to, Taurus.
More Horoscopes for Taurus
The Magician is almost always a welcome card to see in any Tarot reading. The colors alone on this card are vibrant and bright enough to suggest good things are about to happen. We also see the infinity symbol above the head of the Magician, which suggests that an element of the Divine is in…
Let These Tarot Readings Help Guide You Through Your Day
Daily Gemstone & Crystal Reading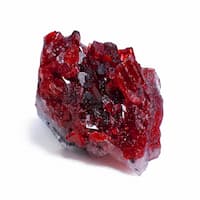 Ruby is a crystal that brings confidence, passion, and motivation. When you feel unmotivated or lackluster, Ruby brings you a sense of positivity and determination to help you reach your goals. This crystal promotes joy, happiness, and self-encouragement. It is especially helpful when you find yourself stuck in a routine…