Leo, you have a free-spirited energy that permeates the air around you. You live your life to the fullest, and when it comes to reading, you desire a story that will grip you from beginning to end.Here at Astrology Answers, we've crafted a list of the absolute, must-read stories for the Leo this year.
Let's take a look at the books that will leave any Leo, or anyone needing a little Leo energy in their lives, riveted and inspired.

8,789 Words of Wisdom by Barbara Ann Kipfer is the perfect book to give your inspiration and self-confidence a boost. Don't we all need a reminder that we are stardust from time to time? This book is filled to the brim with nuggets of wisdom that will stay with you for years to come. If you feel you need to get back to your center and rediscover yourself, this is the book for you.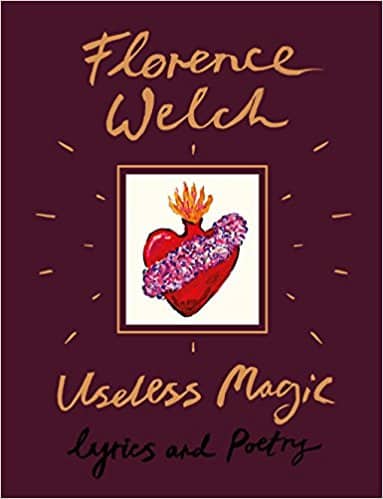 Useless Magic is a compilation of lyrics and poetry from the enigmatic Florence Welch, of Florence and the Machine. While her birthday technically falls under the sign of Virgo, the Virgo/Leo cusp writes beautifully in ways that are sure to move you emotionally and even spiritually. Sometimes we all need to be reminded of our inherent magic. If you ever feel you need more magic and art in your life, this book will help you manifest them.

Do you find yourself curious about witchcraft, wishing you could create magical spells of love and wisdom? Chances are, you've got some tricks up your sleeve, Leo. This book explores the history, whether written or oral, of witchcraft, and helps us understand this mysterious practice more deeply. If you're looking to amplify your psychic shields or work on your powers of manifestation, this book will open a world of wonder for you.

A classic! We've all heard of Hunter S. Thompson's crazy antics, but to read about them in his own words is an entirely different story. Do you feel you need more adventure in your life? This story will make you laugh while taking your breath away. This is a serious must-read for the adventurous Leo; you have the opportunity to dive into crazy antics and adventures that might otherwise get you into trouble.

The future is here and it might be bleak; I have to throw a dystopian novel in every list of books, and for you, Leo, I've chosen The Giver by Lois Lowry. This book is actually aimed at young adults, but it is riveting, engaging, enchanting, and even frightening. If you haven't already dived head first into this literary masterpiece, this is definitely the time to pick it up from your local library.

This is another story that is aimed at young adults, yet there are definitely elements that apply to the mature person. We can easily forget about the magic that exists in life, and we need to tweak our imaginations a bit. This book will put you in touch with that inner child of yours while addressing some questions that that inner child may have had. Madeleine L'Engle perfectly captures the innocence and wonder of childhood in this classic story. You might even find yourself inspired and ready to create after finishing this gem. Part mystery, part magic.

Called a "tour de force," this is one of Haruki Murakami's most enchanting stories. This is essentially the story of a missing cat that dives much, much deeper. This story explores a veritable world beneath the subway of Tokyo, and it will captivate you from beginning to end.
You deserve stories that will let you unwind while firing your synapses, and this list will do the trick, dear Leo. So update your library card, buy that eBook reader, download the audiobook, and travel to another world.
Related Article: Why It's Easy to Love a Leo