September is a heavy month from astrology! We have a lot going on. Mercury retrograde has begun, we have put one solar eclipse behind us, and we have a lot more to go. Still ahead this month are the transits of Pluto turning direct in Capricorn, finally! We also have a transit starting today that is going to pack a whollup for some, and provide relief for many. Truthfully, the transit of Saturn in Sagittarius should be a relief to all of us, and it's a big one because this transit lasts almost 3 years. Saturn spends about two years in every zodiac sign, and spent the last two years confining Scorpio somewhat. In December 2014, Saturn took a quick dip in Sagittarius, but went back into Scorpio this past Summer. Now, Saturn has entered Sagittarius again, today, and is transiting direct for three years, which should be a relief to MANY. How will your zodiac sign be impacted by Saturn in Sagittarius?
Here we have the planet of responsibility, karma, and time, entering the Fire Sign of Sagittarius. Sagittarius is ruled by Jupiter, and also rules themes like expansion, freedom, and big ideas. So when the planet of responsibility is in the zodiac sign of freedom, things can seem a little…conflicted. Saturn is the planet where the glass is half empty, and Sagittarius always sees it as half full. But remember, Sagittarius is a Fire Sign, and that means the planet of karma in the zodiac sign of freedom can be a wonderful thing for you. Here's your zodiac roadmap to making the most of Saturn in Sagittarius, no matter what zodiac sign you are!

Aries – Explore the world.
Saturn in Sagittarius is touching your ninth house of philosophy and foreign matters, Aries. Exploring the world over the next two years will expand your mindset on a number of key matters in your life. Relationship responsibilities will take front and center over this period as well, so be sure you are handling those responsibilities with the right karma, or Saturn will find you. With Saturn in Sagittarius in your ninth house, exploring the world through travel, education, or simply expanding your mind and your skills on the job will increase your personal power. Go for it, Aries! This is a fruitful transit for you. Where will you explore first?
Taurus – Transformation is inevitable.
We see Saturn in Sagittarius in your eighth house of transformation, Taurus. This could be an uncomfortable one for you, but not nearly as uncomfortable as it was for Scorpio not that long ago. Saturn is going to create some transformations for you, and this is going to mean endings. Not all relationships, work, life, or otherwise, will pass this test. The ones that do however, will enhance your life in ways you never thought possible. Intimacy is heightened for you now in all experiences. You are bonding emotionally both on the job and at home, and you are expecting the same in return. When you don't get what you give, Taurus, time to make some transformations. Don't resist endings and change, embrace them. Transformation is power, and you've got it in spades, Taurus. What are you going to do with it?
Gemini – It takes two to tango.
Saturn in Sagittarius is entering your seventh house of partnerships and relationships, Gemini. This means that relationships will be key in your life over the next 3 years. It's important for you to understand Saturn's karmic effect. This is not the time to be flighty or irresponsible in love. It's okay to have as many partners as you want. So long as each one of them is clear on your intent. If not, Saturn has some shakeups in store for you. All that you experience in love and in life right now will be a teachable moment for you. Are you learning from them? If so, Saturn in Sagittarius will put you on the next step of your path. If not, Saturn will keep you here until you pass that test. It takes two to tango, Gemini, but it also takes honesty. Are you ready to be true to you? AND everyone else?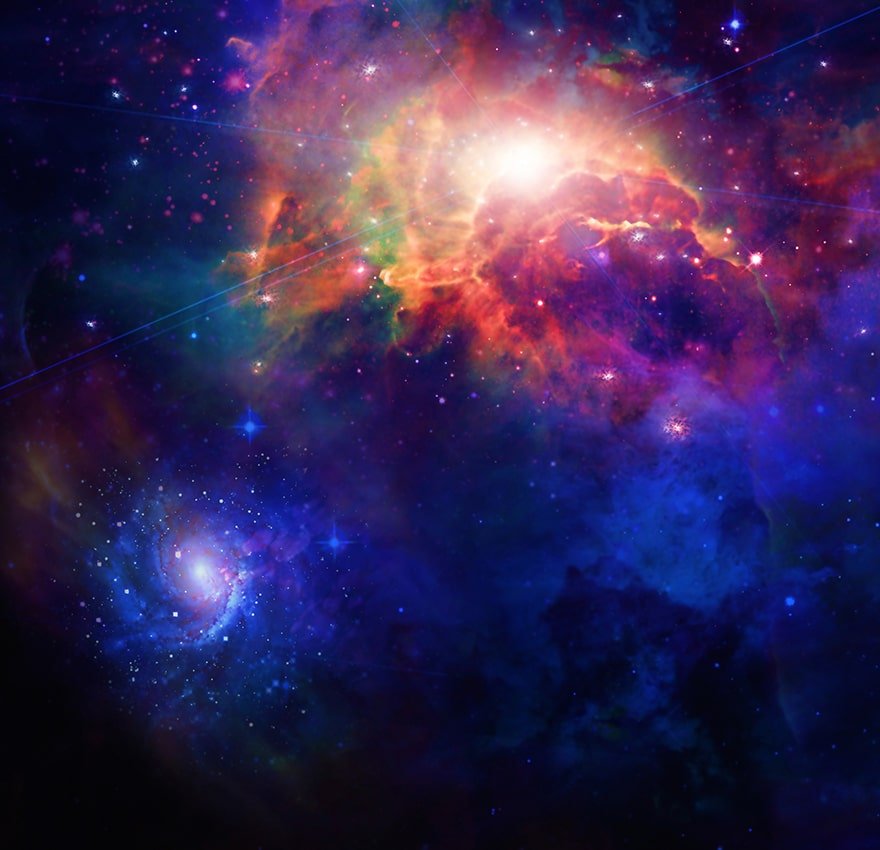 Cancer— Health, matters.
Saturn in Sagittarius is entering your sixth house of health and daily matters, Cancer. That means under this transit, for you, health matters. The next few years could show you some issues with your health, but you can get ahead of those issues now by simply taking care of yourself. This is the time to reboot your life with a new diet, health regime, or even just deciding to take a walk every day. When you do this, you will find all areas of your life improve. And don't forget any doctor's appointments, or you may find some awkward news coming your way. The good news? Saturn is leaving your house of pleasure and relationships, giving you some freedom in this area. Time to put some dates on the calendar, Cancer! Who will join you?
Leo – Fun steam ahead!
Saturn has been restricting you in the area of home and family over the last few years, Leo. For the next three years Saturn's move into Sagittarius means your house of pleasure is going to get a joy ride. With Saturn in Sagittarius in your fifth house, that means the restrictions on relationships are going to ease up, stat! And you will enjoy this transit immensely. Relationships are going to be as fun as ever, but with Saturn sprinkling his magic here they are going to take on a more serious tone for you. Finally love is working in all the right ways, and it's fun steam ahead for you and your lucky chosen one. Don't be shy, spill your heart to your sweetie and you can expect even more fun to arrive, for three full years! Who do you want to whisper sweet things to, Leo?
Virgo – Home is where your heart is.
As the zodiac's natural homebody, Virgo, you are a born and bred hermit and you like to be in your cave. So you will especially find relief with Saturn in Sagittarius, as this transit is entering your fourth house of home and family. You can expect more time at home for the next few years, Virgo! You may even start a business at home, buy a new home, or have major remodeling done on your home. Relationships are in good shape. The biggest challenge you may have over the next few years will be finding that balance between home and work. This is why you may wind up just working at home, if you are feeling restricted elsewhere. Make sure that you have enough down time in your life, and alone time that you always need, and this balance will work itself out.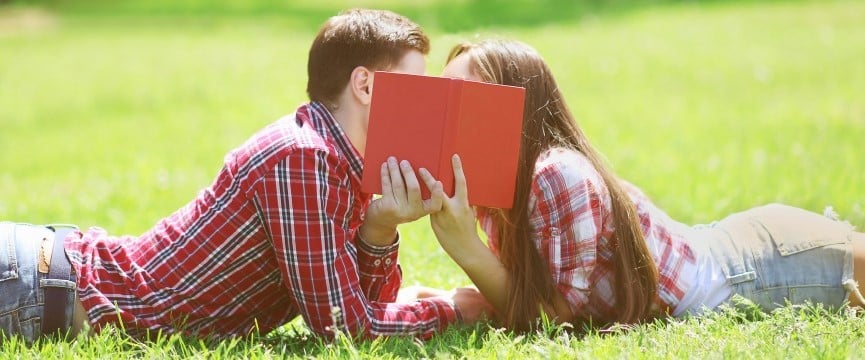 Libra – Talk the talk.
Well won't you be a chatty Cathy under this transit, Libra! Saturn in Sagittarius is entering your third house of communication. That means messages, communication, and anything that you say or put in writing will be influenced by this transit. If you are a writer or publisher, that's a good thing! And maybe you will become one by the end of this transit in 3 years! Money has been tight the last couple of years, that's because Saturn was in your money house. With Saturn gone, you definitely feel relief. You may also find new income streams in the communication field that will help. Communication between you and your sweetie will finally get a breakthrough or two as well. Talk the talk, Libra, and the world is your oyster for three whole years. Who will you reach out to first?
Scorpio – Money, matters.
You of all zodiac signs, Scorpio, are clapping the loudest and longest with Saturn leaving your sign. Things been a little tight the past few years? Saturn has been in your first house causing all sorts of restrictions on your life. And, that's not completely over, but Saturn is definitely getting off your back. A little. Now with Saturn in Sagittarius you are feeling it in your second house, your house of money. Take everything you have learned over the last two years with Saturn in Scorpio, and turn that into something that can create an amazing profit. Saturn is on your side on this one! To maximize this, be a little more organized and structured in your day to day, and use your time wisely. Do the same thing in love and you will reap rewards there as well. Set one goal every day, and keep to your schedule. You will find that when you do, Saturn rewards you, and well! How are you going to turn a profit this year, Scorpio?
Sagittarius – Who are you, really?
Whenever Saturn is in your first house, we always undergo a little Self examination. And this is a lengthy process and we do need to experience that for a full three year period. Scorpio just spent the past two years taking a good hard look, and now it's your turn, Sagittarius. Who are you really? This is the time for you to reinvent yourself. So if you have been looking for a big change, Saturn is only too happy to provide. Who do you really want to be, Sagittarius? Put some time and thought into this, and Saturn will help you create the new you. And, be sure you are keeping up with your responsibilities, or you may find your progress a little slowed down. Who are you really, Sagittarius?

Capricorn – Exercise your Higher Power.
Saturn is leaving your house of relationships and groups, Capricorn, and entering your twelfth house of Higher Power. This is the house of the Divine, and so don't be surprised if you find many exchanges over the next few years with your own Higher Power. This is a great period of your life to get in touch with your guides and angels, and you may even have a special guardian angel watching over you for the next few years. Get in touch with them! If Saturn in your 11th house caused pain or wounds, this next transit will be one where forgiveness and healing come naturally. Stay away from the judgmental side of life, Capricorn, and embrace accepting all people for who they are. When you do, you will find your Higher Power blesses your life in ways that seem purely destined. That's because they are! How will you make the most of it?
Aquarius – It's not what you know, for a change.
As one of the most intellectual zodiac signs, Aquarius, your intelligence gets you everywhere, most of the time. With Saturn in Sagittarius entering your eleventh house, however, who you know will take a larger presence in your life. This is a great three year period for you where connections lead to some amazing opportunities, and responsibilities. Are you handling your current connections well and in a karmic manner? If so, Saturn in Sagittarius will reward you with more, or, ask you to work on those karmic ties a bit longer. Whether it is work or love that you are looking to improve over the next few years, group events, collections of people, and networking are going to help you succeed. You have to put yourself out there, Aquarius! When you do, the connections you make could be karmic connections that last not just this lifetime, but for many. This time around, Aquarius, it's not what you know. For a change. It's who you know, or who you are ready to know. Are you?
Pisces – Are you ready to shine?
You've been waiting a long time, Pisces, to show off your inner superstar. And you've likely had a feeling deep down somewhere that your time is coming. Well, guess what? That's right. The time is now, if you use it wisely. Saturn in Sagittarius is entering your tenth house of career and power. And the tenth house is about the professional aspirations that make you a superstar. Any tenth house activity often means fame or a rise in status or personal recognition. So, if you are trying to use your creative side as an aspiring actress, musician, writer, dancer, artist, or anything that is creative, Saturn in Sagittarius has some treats for you. In fact, anywhere you put your creative juices will increase your personal power, and your personal recognition in your desired field of work. Do not forget the karma connection with Saturn. You really do need to be playing your karmic ties right if you want to succeed under this transit. If you have sowed those oats, Saturn in Sagittarius will take your life and career to an all new level. And if you haven't, it's not too late to make amends and restore your karmic balance. Are you ready to shine, Pisces? It's happening. What are your superstar dreams?