Aquarius & Sagittarius Compatibility
With the Aquarius and Sagittarius match we have an exciting pair giving love compatibility a whirl. Here we have the Fixed Air Sign of Aquarius paired with the Mutable Fire Sign of Sagittarius. The sexual chemistry between these two zodiac signs is palpable, they can't keep their hands off each other! This is a dynamic and exciting relationship with a lot of energy, and a lot of movement. They will spend a lot of time exploring wonderful new things together. Where this couple may differ will be in their long term goals, but if they fall in love, this match will create sparks for a long and exciting time together.
When we match the Fixed Air Sign of Aquarius with the Mutable Fire Sign of Sagittarius, we have two very different signs bringing a lot of energy and passion to the table. Aquarius as the Fixed Air Sign is really excited by the way Sagittarius moves about in the world, and how creative and passionate they are. Aquarius also has a greater vision of humanity that Sagittarius finds very stimulating. Both of these zodiac signs appreciate deep and philosophical conversations about the big picture of life. So there will be many long nights over wine or under the stars where this couple explores this great world together. And of course, the Air and Fire match is one that creates a lot of sexual sparks. This is a relationship that will begin as a fun friendship, and continue into a long lasting relationship if it is what they both want.
As exciting as the Aquarius and Sagittarius match can be, there are some fundamental differences in play in terms of what they both want. Aquarius as a fixed sign is a bit on the stubborn side, but also whole heartedly loyal. Sagittarius as a Mutable Sign is one that acts impulsively, and is also a bit of a flirt. Aquarius will want to settle down and make things official early on, Sagittarius will not. Aquarius thinks more long term, whereas Sagittarius lives in the moment. This is going to create some problems, and the stubborn side of Aquarius may come into play. At the same time, just when Aquarius wants to address any problems, Sagittarius could be moving onto something else. Both Aquarius and Sagittarius are going to need to put in equal amounts of work if they want their sexual chemistry to last.
How To Maximize Your Zodiac Compatibility
There will not be a lot of effort to keep this match intact, so long as both Aquarius and Sagittarius are willing to put the effort in. There is a lot of fun chemistry in this union which bodes well for the long term nature of this relationship. But both will need to want it. If there is any one in this pair that will struggle with that, it will be Sagittarius. Sagittarius doesn't like being tied down, and Aquarius is just the opposite. If they want this match to work, they will need to discuss their shared goals early in the relationship, in order to avoid creating undue hurt or pain, and also to sustain their unbreakable chemistry and friendship.
You Might Also Be Interested In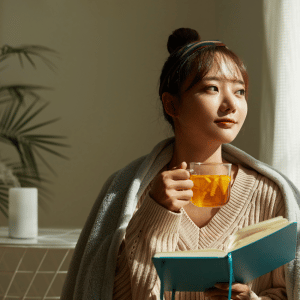 What happens when the fiery archer of the zodiac connects to the emotional, intuitive energy
Read Full Article »