Capricorn & Gemini Compatibility
When Capricorn and Gemini pair to make a go at love compatibility, this is often the case of opposites attract. Here we have another match that some astrologers might say is not destined for the long haul, but we say, where there is a will, there is a way. Especially when Capricorn and Gemini are in the mix! We have two very strong willed zodiac signs in this love match, and both lead in their own unique ways. Embracing differences will not be key here, but rather, the provision of freedom to both Capricorn and Gemini will be necessary for each partner in this love compatibility match.
When Capricorn and Gemini get together, there will be many of their friends asking, "What DO you agree on?" This may be the case, but in this case of opposites attracting, Capricorn and Gemini have a lot to offer each other. Here we have the Cardinal Earth Sign of Capricorn pairing with the Mutable Air Sign of Gemini. These signs could not be any more different, but they will appreciate the differences in each other. Gemini moves at a much faster pace than Capricorn, and is always rushing onto the next big thing. Capricorn appreciates Gemini's gift of communication, and their constant energy level. Gemini also likes the lap of luxury, and Capricorn works very hard to provide this for their family and their mate. Capricorn also really likes how Gemini thinks their way through life, and is attracted to Gemini's intellect. Additionally, Capricorn likes how Gemini is always in touch, even when they can't be together. The slower approach that Capricorn takes to life may be frustrating to Gemini at times, but Gemini will realize that good things come to those who wait, especially when that good thing is a very successful Capricorn.
Capricorn and Gemini have so many differences that finding common ground will be difficult. Both Capricorn and Gemini are going to have to work hard to make this match work. Gemini is a bit of a double talker, and this usually crops up when they don't get their own way. Capricorn has all of the patience in the world, for everything but people that are not straight up. So Capricorn will definitely have a problem with this. At the same time, they both want different things in love at first glance. Capricorn wants a long term commitment and to settle down. Gemini hasn't made up their mind yet, or doesn't want to spend 7 years figuring out if Capricorn is the one. So both will be rushing into this union on two different speeds. Thus, both will need to make the effort to catch up with the other if they want this match to work.
How To Maximize Your Zodiac Compatibility
In order for Capricorn and Gemini to be a successful match, they will need to have a clear meeting of the minds early on in the relationship. Both of these zodiac signs are functioning at different speeds, and so they will need to put their intellectual heads together to find out what pace this relationship will go at. The earlier this "talk" occurs, the greater the chances of success for this love match. This is a love compatibility match where there are multiple differences. Both Capricorn and Gemini will need to put in the same amount of effort in order to overcome these differences in a way that is harmonious, rather than contentious. It will take some work, but it will be worth it to both Capricorn and Gemini in the long run.
You Might Also Be Interested In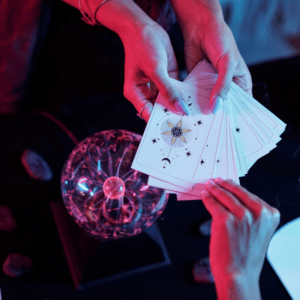 Some may dread February for reminding you that one month in the new year is
Read Full Article »