scorpio Monthly Horoscope


For the Month of: May 2023
May - Welcome to May, sexy Scorpio. This month is the season for changes and miracles. Get ready to put-on your superhero cape because it's time to conquer the world. You might face temptations of all sorts, but you are a force to be reckoned with; you have the strength to rise above any obstacle. So, take some time to reflect on your goals and aspirations. What do you truly want? What steps can you take to make it happen? Remember, the universe is on your side, and with a effort and determination, anything is possible.
To kick things off, Pluto, the planet of transformation, will station retrograde in Aquarius on May 1, shifting focusing on your home and family sector. This is the perfect time to reassess your living situation and examine familial patterns holding you back. You'll have the opportunity to dive deep and make some much-needed changes in this area of your life.
Are you ready for some cosmic excitement? A Lunar eclipse arrives in your sign on May 5, bringing unexpected twists and turns. A Lunar eclipse is a potent Full Moon, ignited with magic and intense transformation. You may experience changes in your relationships during this time, but fear not, Scorpio, for these changes will steer you toward the people who will help you grow and thrive. Trust that the universe will bring the right people into your life at the right time. This Lunar eclipse is also a time to let go of anything that no longer serves you. Whether a toxic relationship or a negative mindset, the universe urges you to release these things and make room for the new and positive to enter your life.
On Monday, May 7, Venus slips into Cancer, heralding a time of exploration, adventure, fun, and flirty passion. Venus in Cancer brings nurturing and emotional energy to your love life, so open up and share your feelings with someone special. You may feel more confident, playful, and seductive during this time. Embrace your sensual side and let your inner Scorpio shine.
Get ready to bust out your social calendar because on May 14, Mercury goes direct in Taurus, bringing good news and clarity to your relationships. Your communication skills are on fire, so keep up with your messages and calls. But wait, Jupiter is also entering Taurus, and you know what that means, expansion, baby! This lucky planet is bringing some serious good fortune to your relationships, so be prepared for some exciting new connections or opportunities to come your way.
And if that wasn't enough, a New Moon in Taurus rounds out the week. It is the perfect time to set some intentions for the direction of your life and happiness in relationships. Whether that means strengthening existing bonds or manifesting new ones, take some time to reflect on what you truly want and let the universe work its magic.
Then, on May 20, Mars enters Leo and shakes up your career and public image sector. Expect to feel a newfound drive and focus that will propel you toward success. With Mars in Leo, expect to feel bold, confident, and ready to take on any challenge that comes your way. You have the energy and passion to pursue your career goals and not let anything stand in your way. Now is your time to shine, and step into the spotlight and show the world what you're made of.
Are you ready to feel the wind in your sails? Gemini season arrives on May 21, bringing new energy to your intimacy and shared resources sector. Gemini season is all about new experiences and learning. Expect to feel drawn to people who challenge you intellectually and emotionally. The Sun in Gemini is a great time to expand your social circle, collaborate with others, and explore different perspectives. You may find yourself drawn to unconventional people and places.
Finally, the month ends with a Sun-Saturn square, followed by the Moon entering your sign on May 31. This cosmic dance between the Sun and Saturn is a reminder to stay grounded and practical, even when things feel chaotic or uncertain. Use this energy to take a step back and assess the situation before making significant decisions. With a patience and perseverance, you can overcome any obstacles in your path. And with the Moon in your sign, expect to feel a surge of emotional energy and intuition.
This month, you will benefit from using patchouli essential oil to help you stay more centered and focused. Black tourmaline is an excellent crystal for protection against negative energies.
May's mantra, "I release fears or doubts that hold me back and embrace the endless possibilities that surround me. I am worthy, I deserve love, and I am exactly where I need to be."
Make sure to check back every month to get your personalized astrological insight from our experts.
Want more information about your own personal astrology? Discover more about your zodiac sign, monthly transits, and your birth chart through our free resources.
Get Your Free Horoscopes Here
The symbolism in the 3 of Swords is very raw and real. When life brings heartbreak, the Tarot offers the 3 of Swords. This can be heartbreak over any situation, romantic, or just a life experience that has caused some very real pain. Here is a heart that has been pierced by 3 swords. In…
Let These Tarot Readings Help Guide You Through Your Day
Daily Gemstone & Crystal Reading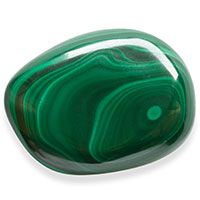 Malachite is most beloved for its healing properties and confidence-boosting reputation. Malachite offers protective and healing qualities, amplifying any change we wish to make in our lives.  This particular crystal is helpful for the intense signs of Scorpio and Capricorn who benefit from personal exploration.  Its primary chakra is our…