scorpio Monthly Horoscope


For the Month of: January 2023
January - Happy New Year, sexy Scorpio. January is the first month of a brand-new year, full of opportunities, abundance, and success. Communication shifted during last month's New Moon in Capricorn and Mercury retrograde. Your ruling planet Mars, is still retrograde in Gemini, unlocking the door to hidden blessings. Your monthly horoscope predicts increased harmony and cooperation in your relationships. This month invites you to get in touch with your inner child, relax, and have fun.
On January 2, Venus enters free-thinking Aquarius, stimulating the sector of your chart that rules home and family. Venus in Aquarius brings a need for freedom and independence in your home environment, or you may find yourself wanting to redecorate your home and make it more appealing in some way.
Then, a Full Moon arrives in fellow Water sign Cancer on January 6. A Full Moon is a rugged peak in the Lunar energies that act as a mega spotlight, shining its bright light on all areas of your life. Since Cancer rules the Moon, you'll be tapping into your emotions sincerely. Full Moons are chaotic times that can leave you on edge. Let yourself rest tonight. Limit social media and turn off the phone. Spend time watching your favorite movie, cuddling with your partner, or simply spending time alone. This is the first Full Moon of 2023 and a powerful purge from the previous year.
On January 12, your ruling planet Mars, goes direct in flirty Gemini, providing a boost of energy and stamina in your intimacy sector. If you are in a committed relationship, Mars immediately issues a chance to work through triggering issues that neither of you could approach in the past.
If you've been experiencing communication issues or setbacks, Mercury stations direct in Capricorn on January 18 and bring a smooth and practical approach to communication. You may be more busy than usual, so ensure you prioritize and organize your schedule.
Aquarius season begins on January 20, further activating your home and family sector. During this transit, you are encouraged to take a page from Aquarius' and apply a more detached approach toward life's challenges or situations.
Next, the first New Moon of 2023 arrives in Aquarius and sets the stage for some powerful manifestation. A New Moon represents the beginning of a brand-new Lunar cycle, where the energies are potent for planting seeds and recharging. Everything in your family and home environment is under review, forcing you to reflect on your psychological foundation, family patterns, ancestry, and connection to home. During this transit, hold space for yourself. Take a nice bath and get some much-needed rest.
Eccentric Uranus goes direct on Sunday, January 21, in the relationship zone of your chart, which could find your partners, family, or even children, behaving in unexpected ways. A change is likely coming in your intimate, family, or platonic relationships. If you are single, be more open-minded about who you spend time with.
Finally, the month ends with sultry Venus moving into Pisces, making your love life glow. Venus in Pisces moves through the area of your chart that rules romance, sex, children, and fun. Expect to feel more charming and confident than ever, thanks to Venus. Creativity will likely boost. Single Scorpios, it is very likely that you will meet someone new that will develop into a new romantic or sexual relationship.
Overall, Scorpio, January is nostalgic and brings joy, happiness, romance, and peace. Happy January!
January's affirmation, "The quality of love sets the direction for what I attract into my life. Therefore, I am constantly deepening my self-love to fulfill my potential."
Make sure to check back every month to get your personalized astrological insight from our experts.
Want more information about your own personal astrology? Discover more about your zodiac sign, monthly transits, and your birth chart through our free resources.
Get Your Free Horoscopes Here
Let These Tarot Readings Help Guide You Through Your Day
Daily Gemstone & Crystal Reading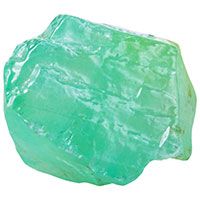 Because its primary chakra is the Heart chakra, working with Green Calcite can strengthen our connection You could also create an "Opportunity Elixir" by infusing your drink with Green Aventurine. Place a small (clean) chunk in your water or tea and let it soak for 30 minutes or more. The…