scorpio Monthly Horoscope


For the Month of: May 2023
May - Welcome to December, sexy Scorpio! You nearly survived 2022 and are ready to claim your power and step into your potential. Last month, a chaotic Lunar eclipse activated your relationships and emotions. Your birthday season brought much-needed change, courage, intellect, and truth to achieve all you desire. Although you may encounter sudden events and minor setbacks, your monthly horoscope inspires an incredible passion for standing up for yourself and tackling projects and goals.
After five months, Neptune ends its retrograde in fellow Water sign Pisces. It's a creatively inspired and romantic atmosphere, accompanied by much fantasy. However, some bubbles may burst if you set unrealistic expectations.
On December 6, Mercury enters Capricorn, kicking up conversations about business, goals, education, and travel. You don't have any time for BS right now, and you'll want to pay attention to the facts. With grace and style, communication is direct, efficient, and straight to the point.  
Then, a Full Moon in Gemini arrives on December 7, bringing a culmination or revelation to your life. A Full Moon represents a peak of Lunar energies that symbolizes completion, release, and high magic as the energies illuminate sensitive areas in your chart. In addition, the energies inspire fun and flirty time, although you may be prone to moodiness. Overall, the final Full Moon of the year is about to give and take comfort and security, intimacy, and sexuality. It's also a great time to settle some of your debts, financial or otherwise.
Venus enters Capricorn on December 9, inspiring prosperity, fortune, and commitment. Under this energy, you tend to take your relationships much more seriously, challenging you to put in the effort needed to attract the love and attention you truly desire.
On Tuesday, December 20, Jupiter enters Aries until May 2023. During this cycle, you are likely to see benefits in the area of work and health, as well as daily routines. There is an increased desire for growth and expansion; however, avoid frustrations regarding public recognition. 
Capricorn season begins on December 21, the same day as Winter Solstice in the Northern Hemisphere. Currently, the Sun lights up your communication sector, and your attention turns to money, career, short trips, and long-term goals.
Then, on December 23, a New Moon in Capricorn arrives, during Chiron going direct in Aries, centering energies around your busy schedule and daily routine. Important meetings, conversations, and the need to focus on organizing documents could be the focal point for the remainder of the year. A New Moon is an excellent time to rest, realign, and tune into the magic to plant the seed for the month ahead. Capricorn encourages you to change the structure of your life and be open to collaborating with others.
Finally, the month ends with Mercury going retrograde on December 29, during the First Quarter Moon in Aries. You can expect shakeups, minor setbacks, and pivotal periods to revisit projects or goals you've pushed to the side for the next three weeks. You'll want to read between the lines carefully because it's essential to ensure everything is in your favor. Mercury grants you the patience to stick with one subject or task and become more proficient in that field. In addition, December inspires you to find your wisdom and voice and express it with conviction and in a way that will inspire and uplift others.
Scorpio, this is your time to claim your power and align with success. What do you need to leave behind this year so that you may step into more abundance?
See you next year!
December's affirmation, "I focus on details that support my creative manifestation, using the intensity of my passions
to increase my emotional energy and sustain the power of my wishes and dreams. I welcome in abundance, love, and financial support in 2023."
Make sure to check back every month to get your personalized astrological insight from our experts.
Want more information about your own personal astrology? Discover more about your zodiac sign, monthly transits, and your birth chart through our free resources.
Get Your Free Horoscopes Here
On the one hand, the Knight of Pentacles is in no rush, not in a hurry to get anywhere. But on the other, the road ahead of the Knight and the red laurels on his dress and horse indicate he is ambitious and has a bright future ahead. When the Knight of Pentacles appears, the…
Let These Tarot Readings Help Guide You Through Your Day
Daily Gemstone & Crystal Reading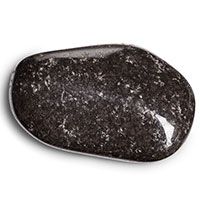 Known for its properties of encouragement, strength, and protection, Onyx connects very closely to our primary chakra, the Root chakra. This is because both Onyx and our Root chakra connect to our sense of safety, security, and our physical identity or sense of self.  The properties of this crystal are…