Are you stumped for a Valentine's Day gifty for your sweetie? Are you feeling all of the yummy and gooey lovey dovy in the air right now and want to make this year just *oh so perfect*? Stump yourself no further. Just remember that Valentine's Day is all about guilty pleasures and romantic indulgences. You don't need to break the bank to get there, and you don't even need a lover on hand to help you enjoy it. Though that's always nice! When you follow the stars, you can create a cosmic connection with your sweetie with custom Valentine's Day gifts that will hit everyone right where it counts. Just follow the stars, and our handy guide to Valentine's Day gifts and guilty pleasures by the zodiac signs, and you're destined to have an indulgent Valentine's Day no matter what your relationship status is. Whether you are buying for him, or for her, or even just a special treat for yourself, we have every zodiac sign's guilty pleasures covered this Valentine's Day.
Valentine's Day Gifts for Aries
Aries is number one and likes to be honored this way in their gifts. If you are flying solo for the night then you are the star of your show. Plan a night of things you've never done before or have always wanted to try, and see where it takes you.
For Him: If an Aries male is your target of affection this Valentine's then think "innovative" when choosing his Valentine's Day gift. You want to pick something that shows off how proud you are of him. A bright red scarf with a note like, "I thought this would help you stand out in the crowd like you always do for me." Will stoke his fires in all of the right places. Don't be afraid to get saucy and tuck a pair of red silk boxers into the box either.
For Her: She needs to know that she is the only one that matters to you, and she likes things that sparkle. What you love most about her is that inner sparkle that she has, and how she lights up the room. Diamonds will be a win for you if you have that budget. A simple chain with a "#1" pendant will also put that sparkle in her eye. Romance and candles will have her swooning before the appetizers are even done.
Valentine's Day Gifts for Taurus
Being ruled by Venus means that Taurus loves all things luxurious. And it doesn't have to be expensive! Whether you are treating yourself or someone else, do something sensual for Taurus this Valentine's Day.
For Him: Taurus male is very practical but still loves lush things. Anything silk or satin that they can sleep in would be well appreciated. Sheets with a high thread count well also warm the Taurus man's heart. If you are thinking high end, Cashmere is the way to go. A scarf is enough since Taurus rules the throat. Choose a color that matches his eyes.
For Her: She wants to be pampered, so a long hot bubble bath will work. A day pass at the spa with multiple treatments will as well. As far as Valentines Day gifts are concerned the Taurus girl likes her bling, and lush fabrics. A glitzy new scarf she can wear to work or some chunky jewellery will light up her eyes as well. She is lush but practical and would rather spend the night in. Serve dessert with a massage and see where it takes you.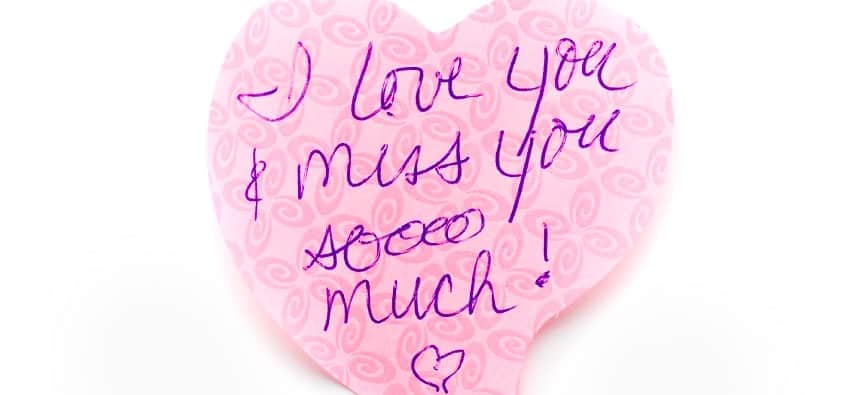 Valentine's Day Gifts for Gemini
This Mutable Air Sign is a thinker that likes to communicate, and likes their gadgets. If you are on your own this Valentines Day, Gemini, treat yourself to the new toy you've been dying for. A brand new journal with fresh, clean pages will also inspire you as you indulge in your Self.
For Him: If it's a gadget, Gemini man will love it. Be creative with this one because the Gemini make likes to know they are in your thoughts. A new app service or gadget is great, but go one step ahead and get them a new toy in their favorite hobby. Does he have a boat or go fishing for example? An underwater camera or other find suites to his interests will flatter him to no end.
For Her: The Gemini girl is not too fussy about romance as long as you stay in touch. Valentines gifts that express how you feel in your own words will woo any Gemini woman. A day long story by text that includes strategically placed saucy messages will have your Gem running home to you. A night out in a trendy joint is where she will want to start her evening, before she ends it with you.
Valentine's Day Gifts for Cancer
Cancer is a homebody and a bit of a lazy body on occasion, but it's often well earned. If you are treating your Self this Valentines Day, then grab a bottle of wine on the way home and order in. Put your feet up and answer to nobody but you! Isn't it about time?
For Him: The Cancer male is the leader of the family and just wants to be appreciated for that. Valentine's Day gifts that will honor your Cancer male will be gifts that only they can enjoy. Cancer loves to share with the family, but they rarely are given gifts that are meant just for them. Sentimental gifts that come from the heart like a photo frame of the kids will tug those Valentine's strings. Cancer is a foodie too, so take them out somewhere special or splurge on a hot kitchen item if your Cancer male is a chef.
For Her: The Cancer woman is ruled by the Moon and thus all things family, feminine, and loving are right up her alley. Give her a night off from serving everyone, but have a special meal catered in just for her. This way she won't have to lift a finger, but will still be around all of her favorite people. And she loves food too, so make it something really special! For Valentine's Day gifts for the Cancer girl, be sentimental and don't be afraid to use feeling words. A small bracelet with a simple phrase engraved, or a love letter even will have her melting in the palm of your hands.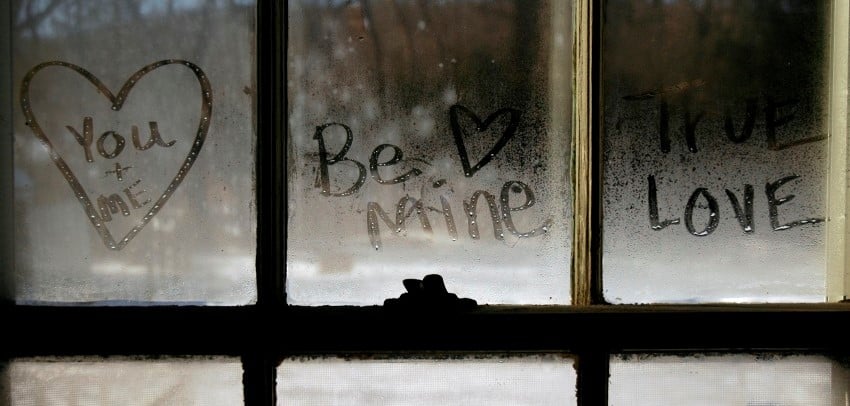 Valentine's Day Gifts for Leo
This Fixed Fire Sign loves attention, and loves all things that glitter with gold. If you are a Leo and flying solo this Valentine's Day, it may be time to splurge on you for a change. You are as generous as they come, but you deserve a little something extra too. That new gold watch you have been eying or some fun bling for a night out on the town will be just the guilty pleasure you need to catch someone's eye.
For Him: The Leo male loves to be flattered and loves to feel like they are the most amazing person in their lover's life. Whether that is for a good time or a long time, to Leo it is not as relevant as the moment you are in. So make that moment spectacular for your Leo man this Valentine's and he will be running back for more. Constant praises for whatever strings he pulls for you will be all he needs to feel like he is the winner tonight. A fun super hero cape if you want to give gag Valentine's Day gifts will be a token that show him he is your hero. Gold cuff links from an elegant designer such as Ralph Lauren will also show him he is valuable in your books.
For Her: The Leo gal wants to be the superstar in your world so be sure that you don't disappoint when it comes to admiration. You want to take her out somewhere where she can shine and she will feel like the top of the world. A luxurious gift that is simple but sends a strong message, such as designer lingerie, will be the only message she needs this Valentine's Day. Leos also don't need expensive items, they just need to know that you care. Valentines Day gifts that come in the form of emotional treasures mean more to them than any name brand present you can find.
Valentine's Day Gifts for Virgo
This Mutable Earth Sign is practical, organized, and detail oriented. Yes, they make the perfect employee. When it comes to lovers though they aren't as emotional and ooey gooey as some. This can make gift giving difficult, but not if you know how to get to Virgo's heart strings. And, if you are splurging in guilty pleasures on yourself, then pickup that something that you've been thinking about for weeks now that you always thought was too much to spend on yourself. You deserve it, Virgo!
For Him: The Virgo male is likely to rebut if you try to take him out for a night on the town, so have a quiet night in with all of his favorite foods. He is practical and organized but also likes his gadgets. A new game or a computer add on will tell him you get him and put him in the Valentines Day spirit. Valentine's Day gifts that honor his need for space, like game store gift cards or a gift certificate to the golf range, will put him in the spirit as well. Even if you don't like his hermit days, if he has a free pass on them his warming up moments will happen more and more often as time goes on.
For Her: You can't fuss too much on a Virgo girl, she will feel like she is putting you out. She is easy going, practical, and good natured and will likely adore anything that you get her. Valentines Day gifts that are practical but show her you care will tickle her fancy. A cupid app that she wouldn't normally purchase for herself with a daily love quote will send just the right message without breaking the bank. Gardening tools will get her excited about Spring. This is one sign you can overdo it on the bouquets on Valentines Day as well, because she loves flowers and it's just something she will never buy for herself.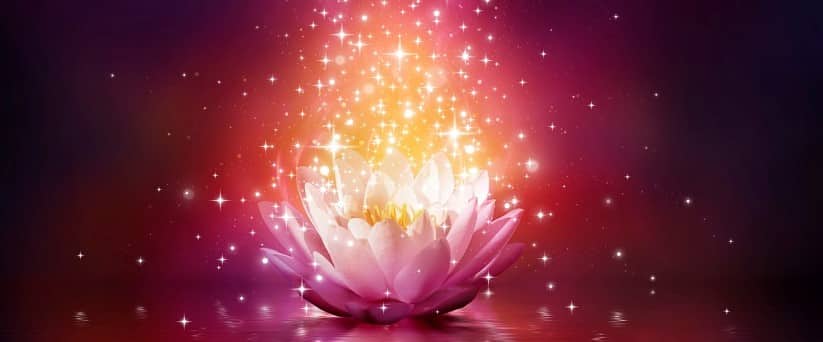 Valentine's Day Gifts for Libra
As the Cardinal Air Sign ruled by Venus, Libra is balanced, diplomatic, intelligent, and loves all things elegant and luxurious. If you are treating yourself to a Valentine's Day gift, it is time to really splurge on that one big ticket item you've been eyeing. Is it a new handbag or a new cell phone? Whatever it is, Libra, you know Venus is telling you to go for it!
For Him: The Libra male does not want you spending a lot of money on them, but there are Valentine's Day gifts that he will just not be able to say no to. New gadgets are a fail safe, but anything that makes him think he will enjoy as well. A boxed set of his favorite crime or science show, or a gift card to his favorite luxury shopping brand will as well. Cashmere and the Libra man go very well together if you are upping it a notch on the budget.
For Her: The Libra girl likes her bling but she doesn't want you spending a lot of money on her either. Sentimental tokens that come with quotes or phrases will work wonders on her because she is a skilled communicator. She does like her luxury so if you are going the way of bling or accessories, be sure it is designer brand or she might give it a pass. Not that she would ever tell you. A designer scent will also get her motors running in all the right places. And, if you pick the right one, yours too!
Valentine's Day Gifts for Scorpio
Still waters run deep with this Fixed Water Sign, but that makes Valentines Day gifts for Scorpio all the more easy. If you are a solo Scorpio this Valentine's Day, there's a chance that you are overlooking someone. If not, that is no reason to sell yourself short on the day of love. Do something for you that entices you, such as some sexy new lingerie underneath your business suit. It will give you a saucy little edge that will attract suitors like flies. And you will love it indeed!
For Him: The Scorpio male is much easier to please than some people think. You just need to make him feel like The One, and The Only One. Scorpio is emotional and really appreciates sentimental gifts. A love letter to the Scorpio man is the kind of Valentines Day gift he will remember every day for the rest of his life. Keep it simple, but hit hard on the heart stuff and he will be putty in your hands, and sexy putty at that! If you are going high end for your Scorpio male, time out together doing something fancy and special is preferred over getting him an expensive gift. Scorpio thrives on memories and nostalgia in the off times, so this is your one day to truly create a magical one for your Scorpio male! Don't over think it, think, guilty pleasures.
For Her: The Scorpio woman and the Scorpio male are very similar when it comes to gifts. She just wants to be acknowledged as someone special in your life, even if it is with the simple word "love" on her Valentines Day card. Do something you normally wouldn't with her for a change, and take it to the next level. You can start saucy with her, you don't need to heavy hit on the emotions just yet. For her flirting and intimacy are almost the same thing. Start there and see where it takes you. Add a few props and trinkets along the way and those will be the only Valentines Day gifts your Scorpio woman needs. Think saucy love post cards to email her or a suggestive sign off. Tease her more at dinner with "after dinner" accessories and see where your memorable Valentines Day takes you!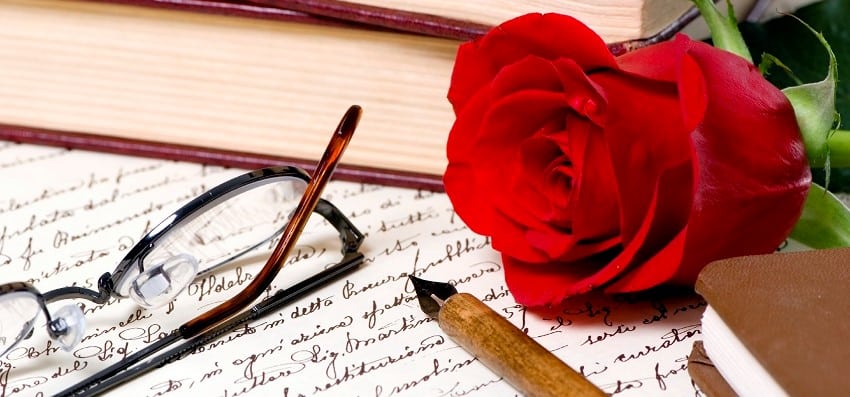 Valentines Day Gifts for Sagittarius
When it comes to Valentine's Day gifts for Sagittarius, think big picture. Sagittarius is the philosopher of the zodiac and also the roamer. If you are flying solo, book a road trip somewhere cool where you will be pampered and have all kinds of you time to think about love, life, and happiness.
For Him: Sagittarius is a world traveler making the Sagittarius male very easy to shop for when it comes to Valentine's Day gifts. Plan a road trip with him and just take off to snuggle in a B & B somewhere. Or, since his work likely involves travel, a cool gift for him to take on the road with him on business trips is a great thought too. A handy carry on or a travel accessory that will make him think of you every time he looks at it will be perfect. If you are going to spend a little more on your Sag man, book a vacation somewhere exotic and treat him with it over dessert.
For Her: The Sagittarius woman is going to want to enjoy a night on the town surrounded by people that think she is awesome. Take her some place trendy, and even international if you really want to stoke her fires. Some place romantic with a fireplace in the way of a getaway will also stoke her guilty pleasure zone. And if you are looking for Valentine's Day gifts that she will treasure forever, a souvenir or antique from a far away land or spiritual zone will leave her feeling like you so totally get her.
Valentines Day Gifts for Capricorn
Capricorn is the Cardinal Earth Sign and this makes them difficult to buy Valentine's Day gifts for because they already have everything! Cater to Capricorn's Earth bound sensibilities and you two will have a night you remember forever. If you are going solo this Valentine's Day, it is time to put all your hard work towards your own guilty pleasures. That cashmere sweater you have been eying or that designer bag has your name on it this Valentine's Day!
For Him: The Capricorn male is refined, elegant, luxurious, and practical. How are you going to please this man who has everything? Get him a Valentines Day gift that is refined, elegant, luxurious, and practical. Capricorn man also loves tradition, so the older or more vintage the better. A vintage ink blotter with both of your names on it for the office will truly touch him. An old photo frame of his great grandparents, or a leather bound journal with your deepest secrets will as well. For the Capricorn man who has everything on Valentine's Day, get him something that nobody else can.
For Her: The Capricorn woman is a leader in her own right and perfectly capable of buying her own Valentine's Day gifts. She may even tell you that. You want to get her one anyway. She likes luxury and refined things. The new Michael Kors watch will please her to no end, but so will a gift certificate to an elite day spa. And, if you don't have that budget, create the day spa at home and pamper her to the core. At the end of the day Capricorn is practical and doesn't want you spending much. But letting the Capricorn woman know she is appreciated will make you feel very wealthy indeed.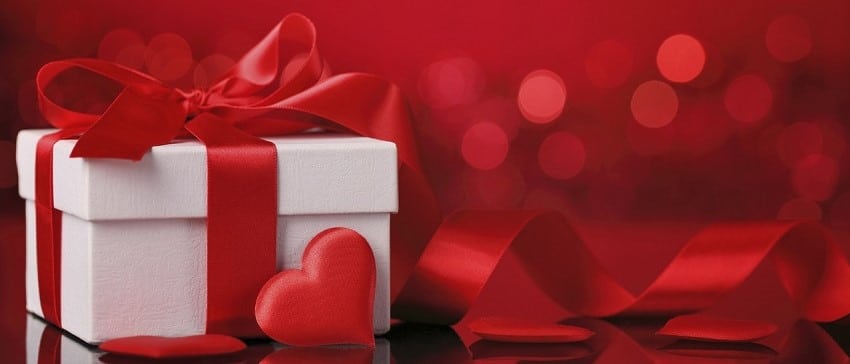 Valentine's Day Gifts for Aquarius
This Fixed Air Sign is ruled by Uranus which makes Aquarius a little out of the box. If you are an Aquarius on your own this Valentine's Day, do something you've been dying to do but just haven't had the time. Stop what you are doing and let your freak flag fly! Doing so is your guilty pleasure, Aquarius, and this is the day to do it.
For Him: The Aquarius man is a deep thinker, and he is also a little bit outside the box. He likes his gadgets and his communication devices, but he also likes a good word game or two. A book of his favorite crosswords will go a long way, but so will a well thought out love letter. Brainy gifts such as books of his favorite author or scientist will go very far with Aquarius. When it comes to charming the Aquarius man, use your brain and get your geek on with him and he will truly feel you are destined to be his forever.
For Her: Aquarius girl is a truth seeker and also very intelligent. She also likes things outside the box, so no traditional Valentine's Day gifts for this one. A message on the skyview if you take her to the game, or getting a plane to sky write something for her will be a fantastic Valentines Day gift for Aquarius. Something simpler for those on the lower scaled budgets like a frame of a philosopher quote or a gift card to her favorite tattoo parlour will also inspire the Aquarius lover.
Valentine's Day Gifts for Pisces
When it comes to Pisces and Valentines, you almost can't go wrong. The perfect Valentine's Day gift for Pisces is anything romantic, that comes from the heart. If you are a Pisces on your own this Valentine's, dial up your own romantic vision. Write a sexy or erotic short story and then fall asleep in fantasy land. Or, book a getaway by the water to clear your head from life for a bit.
For Him: The Pisces male certainly loves his fantasy land and it is very easy to charm him on Valentine's Day. Use this day to truly indulge in his secret fantasy world, and that will be the best Valentine's Day gift he ever received! Be as naughty as you want, and as naughty as you dare. Wrap yourself up in a bow only and he will have a grand night indeed. For the more upscale Pisces, a beach getaway for the weekend will be the perfect love zone for the two of you to indulge in as many guilty pleasures as you want.
For Her: The Pisces girl is romantic and emotional and wants to be wooed off her feet on Valentine's Day. Think of the kind of romance that movies are made of, and recreate her favorite one for a very special Valentine's Day. When it comes to Valentines Day gifts for the Pisces girl, be romantic and sentimental. Something creative that involves her favorite art will also get her love juices flowing. Whether that is a simple love poem, or a trip to the ballet. Use her creativity and your imagination to put together a Valentine's Day gift that she will never forget.
And there you have it! Valentine's Day gifts for all of the zodiac signs, sure to hit the pleasure zones in all of the right places. What zodiac sign are you surprising this Valentine's Day? What surprises do you hope that good ol' Cupid will send your way? Do tell!