Jan 26, 2023 - This is an intense time of communication for you. Your heart wishes to speak, Dog.
What do you wish you could say? How do you want to say it? When we are open and honest with ourselves, we find it easier to be open and honest with others too.
Some things are better left unsaid but other things require release. You may have a constant stream of thoughts in your head at this time and this can bring confusion.
But remember, the more you listen to your inner voice, the more you inner voice itself will shine, Dog.
Get Your Free Horoscopes Here
Let These Tarot Readings Help Guide You Through Your Day
Daily Gemstone & Crystal Reading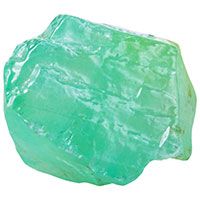 Because its primary chakra is the Heart chakra, working with Green Calcite can strengthen our connection You could also create an "Opportunity Elixir" by infusing your drink with Green Aventurine. Place a small (clean) chunk in your water or tea and let it soak for 30 minutes or more. The…