Sep 28, 2023 - There are many ideas flitting through your mind and you might just end up in some form of self-sabotage due to feeling overwhelmed by the thoughts and feelings that crop up!
Manifesting your creativity is the best way to deal with this energy. Otherwise, you may feel you're going to explode and engage in a few situations that end up with you feeling some kind of regret.
What creative projects can you focus on? Taking time in nature is likewise highly recommended as this brings a sense of peace and balance within. It's been a hard week. Take time to relax. You deserve it.
Get Your Free Horoscopes Here
There's a lot going on in the 8 of Wands, and there are multiple meanings depending on the question that you are asking of Tarot. When the 8 of Wands appears, generally the meaning implies something happening quickly to help evolve a situation, or something arriving out of the blue. This is a great card…
Let These Tarot Readings Help Guide You Through Your Day
Daily Gemstone & Crystal Reading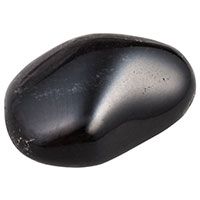 The calming Obsidian crystal is in fact volcanic glass, formed naturally when lava is cooled. It is a safe and grounding stone whose volcanic origins hint at the raw-energy potential inside it. It is a powerful tool for protection and healing.  The signs of Aries, Scorpio, Sagittarius, and Capricorn can…