Dog Daily Horoscope: Yesterday
Sep 30, 2023 - Your contribution to the world is a valuable one. Never doubt that. Sometimes moments of despair can get to you to such a degree that you wonder about your contribution and sense of purpose.
But when you are able to push through the negative thoughts, dawn breaks and you see the light. The more you trust in ourself, the more you acknowledge your many achievements and positive qualities, the more you naturally quieten the negative thoughts.
Practice positive affirmations and, above all, believe in yourself and who you are. Just by existing, you are a gift to humanity.
Get Your Free Horoscopes Here
There is a definite feeling of being trapped when the 8 of Swords appears in your day or in your reading. This could be an issue of physical entrapment, such as with matters related to the law or justice, as Swords often deal with legal matters. But Swords also deal with thoughts and words, so…
Let These Tarot Readings Help Guide You Through Your Day
Daily Gemstone & Crystal Reading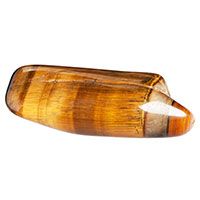 If we are looking to motivate ourselves to make a change or a commitment or are feeling depressed and self-critical, working with or keeping Golden Tiger's Eye near can provide protection and help us to find some sense of balance. Its warmth and brightness, both visually and vibrationally, can help…