Dog Daily Horoscope: Yesterday
Apr 01, 2023 - Today brings a time of enlightenment, Dog. Not everything works out the way it is supposed to but everything that is happening paves the way for a new door to open to you.
No road is easy, Dog. And the greatest rewards sometimes mean taking the hardest road of all.
Remind yourself of your strength and talents, Dog. There is much for you to look forward to and many intense experiences on the way. But there is so much spiritual growth waiting for you. Trust yourself and trust the process.
Get Your Free Horoscopes Here
On the one hand, the Knight of Pentacles is in no rush, not in a hurry to get anywhere. But on the other, the road ahead of the Knight and the red laurels on his dress and horse indicate he is ambitious and has a bright future ahead. When the Knight of Pentacles appears, the…
Let These Tarot Readings Help Guide You Through Your Day
Daily Gemstone & Crystal Reading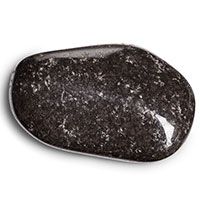 Known for its properties of encouragement, strength, and protection, Onyx connects very closely to our primary chakra, the Root chakra. This is because both Onyx and our Root chakra connect to our sense of safety, security, and our physical identity or sense of self.  The properties of this crystal are…