sagittarius Monthly Horoscope


For the Month of: January 2023
January - Welcome to the heart of Capricorn season, sexy Sagittarius. It's the first month and a brand-new year full of adventure, happiness, and the courage and intellect to achieve all that you desire. Last month found, you ended your Solar Return with a bang, and towards the end of the month, Mercury went retrograde in your financial sector. As a result, your January 2023 horoscope predicts opportunities emerging designed to fill your life with goodness. A gateway is opening for you, so monitor your energy so you don't move too fast in the wrong direction.
Seductive Venus starts the month off by moving into Aquarius on January 2 and activating your communication and learning sector. Venus stimulates your desire for romance and love, and you may find yourself engaging in some steamy texts with your secret bae or turned on through intellectual conversation. Then, Venus gently connects with Jupiter on January 4, expanding creativity and passions and inspiring you through the arts.
Friday, January 6, brings a magical Full Moon in Cancer that is emotionally charged and ripe for purging old energies from the prior year. Yes, that is right, old energies from the preceding year may still be lingering around, and since Full Moon activates culminations and releases, this is a perfect time to cleanse your internal waters.
This Full Moon asks you to tap into your compassionate and sweet side. Lower your emotional walls and indulge in the intimacy you deserve. Relationships play an essential role currently, and it's time to get serious about what you want.
Then, on January 12, passionate Mars goes direct in Gemini and brings much-needed energy to your relationships, sex drive, and professional contracts. However, since Mars is still in its shadow period, you'll want to avoid competition and petty squabbles.
On January 18, chatty Mercury goes direct right before Aquarius season, and you can expect recent financial mishaps or stressors to clear and offer you new pathways toward abundance.
When the Sun enters Aquarius on January 20, you'll feel expressive, lucky, and better able to use logic and intellect to navigate the year ahead. However, you'll have to work extra hard this season to check your emotions.
A New Moon arrives in Aquarius on January 21, refreshing everything in your life. However, a New Moon begins an entirely new Lunar cycle, a blank slate for big dreams. The energy is fresh and ripe to begin a new chapter, so plant seeds and be open to new experiences, forms of communication, and romance within current or existing relationships. If you've been considering taking a new skill or course or perhaps revisiting a course you put down, the time is now!
Zesty Uranus goes direct on January 22 in Taurus, like a tidal wave of sudden a-ha moments, and Zesty Uranus goes direct on January 22 in Taurus, like a tidal wave of sudden a-ha moments and epiphanies.
Finally, the month ends with Venus moving into mystic Pisces on January 26, and the Sun later clashing with the North and South Node. During this transit, home and family life may seem more peaceful, and you may stumble upon new real estate ventures or possibly redecorate your environment. Either way, this is the time to move forward with joy, faith, happiness, and optimism.
In summary, your January horoscope encourages you to assert your emotional needs and let your light shine. Be honest about what you desire in a relationship, and stop playing roles out of alignment with your true self. Happy January!
January's affirmation, "I take of myself first to be better able to love and support others. I am in a constant state of self-love and self-empowerment."
Make sure to check back every month to get your personalized astrological insight from our experts.
Want more information about your own personal astrology? Discover more about your zodiac sign, monthly transits, and your birth chart through our free resources.
Get Your Free Horoscopes Here
Let These Tarot Readings Help Guide You Through Your Day
Daily Gemstone & Crystal Reading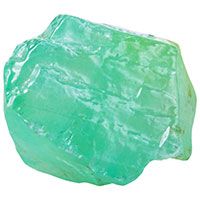 Because its primary chakra is the Heart chakra, working with Green Calcite can strengthen our connection You could also create an "Opportunity Elixir" by infusing your drink with Green Aventurine. Place a small (clean) chunk in your water or tea and let it soak for 30 minutes or more. The…