sagittarius Monthly Horoscope


For the Month of: May 2023
May - Welcome to July Sagittarius. The beginning of the third quarter of 2022 and another busy month full of new adventures, passion, change, and excitement. Last month, you experienced a Full Moon in your sign that illuminated every area of your life that needed to change. This month, your July 2022 horoscope predicts you are stepping into a new part of yourself that will increase abundance and vitality and contribute to your overall well-being.
Passion heats up as combative Mars clashes with Pluto on July 1, driving your self-expression to new heights. As a result of this transit, you'll have lots of energy, but you'll need to conjure up the self-discipline to match.
Perhaps when Mars moves into Taurus on Tuesday, July 5, you'll find more energy for work and daily routines. There's a lot to do, and you'll be completely focused on getting every task done. The same day, Mercury enters intuitive Cancer, and you are quickly picking up on subtle cues and details about intimate areas of your life. Expect to uncover secrets during this transit. 
You'll continue to deal with the balancing act of learning how to make conscious choices in life when Mercury clashes with your ruling planet Jupiter on July 9. You are likely to experience restlessness and spurts of inspiration. Avoid scattering your energies or proceeding into projects unprepared.
The Full Moon on July 13 brings up feelings surrounding money, property, values, self-worth, and setting practical goals. A Full Moon is a peak in the Lunar cycle, representing a climax of energies. Currently, the Moon acts as a powerful cosmic spotlight, shining awareness on every part of your life. In Capricorn, you'll learn valuable lessons about being responsible for your well-being.
Partnerships become a priority when sultry Venus enters Cancer. There's a heightened desire to form deep intimate bonds with loved ones, and at the same time, you'll crave passionate and steamy love affairs. This transit will stimulate your hidden sexual side and significantly impact your life.
By 19, Chiron, the "master/healer teacher," goes retrograde in fellow Fire sign Aries, asking the collective to revisit and heal old wounds. You are likely to encounter situations where you feel like you need to prove yourself to others. Mercury heats things when entering Leo on the same day, centering your thoughts on seeing the big picture.
A few days later, Leo season begins in your expansive ninth house, representing a cycle of exploration into the great unknown. Leo loves to do it big and enjoys life just as much as you do. The planets encourage you to get out there. Learn and see new things. Embrace life with optimism and open your heart to something new.  
On July 25, Venus squares Jupiter, right before Jupiter goes retrograde on the 28. Jupiter retrogrades usually are periods of deep introspection and spiritual growth. Themes of going after the things you want, enjoying the pleasures of life, and shifting ideals will be present. Along with your ruling planet going retrograde, a New Moon in Leo takes you beyond the mundane practical affairs of life into the wild. This influence is a powerful way to end the month. If you are ready to birth new aspirations in your life, this is the time. Try something exotic and unique. Look ahead and keep your eyes wide open when setting intentions.
July energy tip, use the emotional power of your
imagination to explore the infinite potential of the unknown.
Make sure to check back every month to get your personalized astrological insight from our experts.
Want more information about your own personal astrology? Discover more about your zodiac sign, monthly transits, and your birth chart through our free resources.
Get Your Free Horoscopes Here
On the one hand, the Knight of Pentacles is in no rush, not in a hurry to get anywhere. But on the other, the road ahead of the Knight and the red laurels on his dress and horse indicate he is ambitious and has a bright future ahead. When the Knight of Pentacles appears, the…
Let These Tarot Readings Help Guide You Through Your Day
Daily Gemstone & Crystal Reading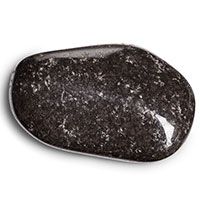 Known for its properties of encouragement, strength, and protection, Onyx connects very closely to our primary chakra, the Root chakra. This is because both Onyx and our Root chakra connect to our sense of safety, security, and our physical identity or sense of self.  The properties of this crystal are…