Jan 26, 2023 - It's time to look at the bigger picture and ask yourself if you have been too focused on the details that are out of your control, Snake.
While you cannot control everything around you, nor can you change the past, you can control the here and now within yourself. You can control your reaction to everything even if you cannot control external circumstances themselves.
A form of entertainment that touches something deep within you and reminds you of your truest purpose can help you on this path you have set yourself. Challenges are a part of life, Snake, but it is how we choose to deal with them that matters.
Get Your Free Horoscopes Here
Let These Tarot Readings Help Guide You Through Your Day
Daily Gemstone & Crystal Reading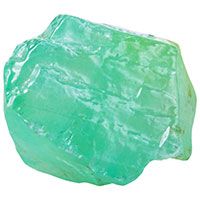 Because its primary chakra is the Heart chakra, working with Green Calcite can strengthen our connection You could also create an "Opportunity Elixir" by infusing your drink with Green Aventurine. Place a small (clean) chunk in your water or tea and let it soak for 30 minutes or more. The…