Snake Daily Horoscope: Tomorrow
Nov 27, 2022 - It's time to start again, Snake. Shedding the old ways is upon you as you move into a new dawn and, with it, a brighter future.
The truth is, the lessons you have learned this year have not been easy. There has been loss and upset. But all of this makes you stronger and helps you understand more about who you are and what your purpose is.
You are on the right path and sometimes this path involves questioning yourself and finding things out you would prefer not to know.
But always remember that the challenges you face are there to help you become your truest self, Snake. It is not always easy but you can do it.
Get Your Free Horoscopes Here
The Magician is almost always a welcome card to see in any Tarot reading. The colors alone on this card are vibrant and bright enough to suggest good things are about to happen. We also see the infinity symbol above the head of the Magician, which suggests that an element of the Divine is in…
Let These Tarot Readings Help Guide You Through Your Day
Daily Gemstone & Crystal Reading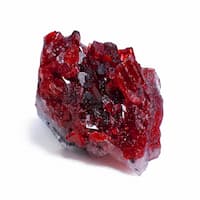 Ruby is a crystal that brings confidence, passion, and motivation. When you feel unmotivated or lackluster, Ruby brings you a sense of positivity and determination to help you reach your goals. This crystal promotes joy, happiness, and self-encouragement. It is especially helpful when you find yourself stuck in a routine…