Snake Daily Horoscope: Tomorrow
Jan 27, 2023 - This is a big time of change for you and it's time to clear out all those things in your life that no longer bring you joy, Snake.
It means letting go of a few things but, essentially, it will lead to a sense of completion and greater understanding of your overall situation. Letting go paves the way for release, and release leads to growth.
Be careful of being a perfectionist to the point where you criticize yourself too much, Snake. Such harshness is not necessary and nor is it beneficial. Be kind to yourself and embrace your virtues.
Get Your Free Horoscopes Here
Let These Tarot Readings Help Guide You Through Your Day
Daily Gemstone & Crystal Reading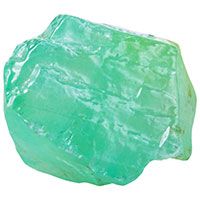 Because its primary chakra is the Heart chakra, working with Green Calcite can strengthen our connection You could also create an "Opportunity Elixir" by infusing your drink with Green Aventurine. Place a small (clean) chunk in your water or tea and let it soak for 30 minutes or more. The…