Jan 27, 2023 - This is the day to embrace the creative genius of who you are and enjoy the positives that come with it, Tiger.
There may be moments of loneliness when you go against the grain and do your own thing. But this is overshadowed by the freedom to be who you are. It's time to override those certain responsibilities that make you feel a lot less like yourself. It's time to reconnect with your true self.
Let your inner child come out to play, Tiger. This is a time of change for you and you are embarking on a new path which will bring great change and enlightenment.
Get Your Free Horoscopes Here
The symbolism in the 3 of Swords is very raw and real. When life brings heartbreak, the Tarot offers the 3 of Swords. This can be heartbreak over any situation, romantic, or just a life experience that has caused some very real pain. Here is a heart that has been pierced by 3 swords. In…
Let These Tarot Readings Help Guide You Through Your Day
Daily Gemstone & Crystal Reading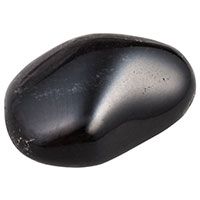 The calming Obsidian crystal is in fact volcanic glass, formed naturally when lava is cooled. It is a safe and grounding stone whose volcanic origins hint at the raw-energy potential inside it. It is a powerful tool for protection and healing.  The signs of Aries, Scorpio, Sagittarius, and Capricorn can…