May 30, 2023 - You're keen on reconnecting with your spiritual self, Tiger, and you may find yourself seeking answers to deep and philosophical questions at this time.
This is a sign that your soul is encouraging you towards a state of transition. You may feel the effect of these changes already in your relationships, career, hobbies, and other areas of your life that are undergoing a change.
Trust in the process and trust in yourself, Tiger. These are powerful times and you will be exactly where you need to be.
Get Your Free Horoscopes Here
There is definitely a sense of broken dreams or loss when the 5 of Pentacles appears. The Tarot is indicating that you are going through a tough time, and feel "out in the cold" in some way. Maybe you feel spiritually or emotionally abandoned by someone or something. Maybe you are just feeling a little…
Let These Tarot Readings Help Guide You Through Your Day
Daily Gemstone & Crystal Reading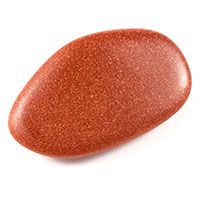 Red Goldstone is an uplifting crystal that can be used to find your positivity, become more confident, seek higher levels of calm, and can encourage us to be more ambitious and driven. The little flecks of gold throughout the crystal are symbolic of the "light" you may find when using…