aquarius Monthly Horoscope


For the Month of: January 2023
January - Happy New Year, beautiful Aquarius. Welcome to the first month of 2023; the Sun continues to a beautiful intro into your birthday season. Last month brought a Full Moon in Gemini, and Mercury began retrograding in your romantic sector. Now, your monthly horoscope predicts achievement, accomplishment, and courage to stand up for yourself with passion. Trust that everything is coming together, and you will soon be able to fully enjoy the fruits of your labors.
Things are feeling festive on January 2 when beautiful Venus enters your sign. For the next three weeks, the queen of the zodiac will boost the energies of your chart that rules, appearance, finances, love, arts, values, and self-worth. In addition, Venus magnetically attracts all things your way. So expect to look and feel better, making it a perfect time to upgrade your wardrobe.
On Friday, January 6, a loving Full Moon in Cancer arrives, spotlighting the area of your chart that rules health, work, and productivity. This is the first Full Moon of the year, and since Full Moons are all about release and culmination, the energies call for you to release old habits and patterns that block success. Rearrange your schedule and prioritize what matters most. Carve out time for pampering and self-care.
Then, on January 12, passionate Mars ends its retrograde in your pleasure sector, providing you with more energy at your disposal to express your creativity in different forms. In addition, your sex drive is enhanced, and your bedroom is a playground for naughty fun.
Powerful energy arises on January 18 when chatty Mercury goes direct. Expect new insights and flashes of ideas. However, you'll want to keep them to yourself. Wait till Mercury transits your sign to press go.
The Sun enters your sign on January 20; happy Solar return, dear Aquarius. Goals and work may be on your mind, but you deserve love and attention. So take some time out to celebrate yourself. Because the next day, the first New Moon of the year arrives in your sign.
A New Moon represents the beginning of a brand-new Lunar cycle that closes old doors from the previous cycles and provides fertile ground for future intentions. This New moon is your cosmic rebirth. It's time to own your space in the world and embrace your eclectic nature. You'll feel ready to step out in the spotlight and show the world this new you. Focus on hobbies, goals, and relationships you want to nurture. Close the door on anything that does not serve your highest purpose.
Then, your ruling planet Uranus ends its retrograde that Sunday, giving you an extra push to move forward with your most recent upgrades. While Uranus was retrograde, the "Great Awakener" asked you to be honest about what and who is not working in your life. Now, it's time to improve all areas of your life, especially your inner world.
Finally, the month ends with Venus moving out of your sign and into free-spirited Pisces and soothing the zone of your chart that rules resources and values. Venus has an auspicious influence on your finances, relationships, and social connections. Also, supporting any commitment, whether it's your intimate partner, a business partnership, or a personal goal.
In summary, January is a celebration of life restored and new beginnings. Set up your vision board for your birthday and the year ahead. Dream big! Happy January!
January's affirmation, "I release the need to control circumstances. Instead, I trust in the divine and know I am fully supported. I am in alignment with the frequency of my true value."
Make sure to check back every month to get your personalized astrological insight from our experts.
Want more information about your own personal astrology? Discover more about your zodiac sign, monthly transits, and your birth chart through our free resources.
Get Your Free Horoscopes Here
Let These Tarot Readings Help Guide You Through Your Day
Daily Gemstone & Crystal Reading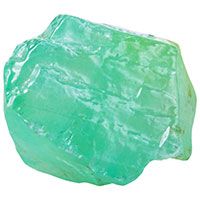 Because its primary chakra is the Heart chakra, working with Green Calcite can strengthen our connection You could also create an "Opportunity Elixir" by infusing your drink with Green Aventurine. Place a small (clean) chunk in your water or tea and let it soak for 30 minutes or more. The…