aquarius Monthly Horoscope


For the Month of: May 2023
May - Welcome to the heart of Virgo season, dear Aquarius. With the Sun continuing to move through your transformation sector, you find that trust and intimacy are enormous themes for you. Last month brought releasing of the past. Now, your September monthly horoscope predicts closure, healing, willpower, and newfound success.
Warrior Mars gently connects with Jupiter on September 1, presenting opportunities to grow through bold, courageous risk-taking. In addition, education and communication opportunities present themselves during this transit, making it a productive time to go after your goals.
Charming Venus enters Virgo on September 4 and transits through your eighth house, intensifying all relationships, especially the one with your lover or potential partner. On a positive note, deep intimacy, and sexual bliss, along with healing, transformation, and shared investments, have good returns. The downside of this transit is unpleasant experiences in relationships, finances, and psychic occurrences.
On September 9, Mercury retrogrades in charismatic Libra, prompting you to reexamine what you believe about the world. The next three weeks present a period of slowing down and being present with yourself, your loved ones, and the world around you. It's time to start integrating the small details in life and watch them become a new habit.
That weekend on Saturday, September 10, the Full Moon in Pisces illuminates your self-worth and feelings surrounding money, property, assets, and family. Full Moons are emotionally charged times that mark a climax of energies. Pisces is about emotion, imagination, daydreaming, calm, and flow, which brings awakenings and sudden breakthroughs. As long as you are making decisions in alignment with your core values, coupled with discipline, commitment, and willpower, you are sure to reach success.
Your purpose and destiny are further exposed and expanded on September 17, when Venus forms a harmonious trine to the North Node. You will likely succeed in personal endeavors and push past obstacles with determination. If you've lost motivation, take time out to relax and recharge.
Mid-month, the Sun shifts out of Virgo and enters Libra. When the Sun is in Libra, you are ready for a real adventure, and your mind expands. Spirituality and life's big questions call you as you seek to discover more meaning and purpose in life. Stay focused as you find equilibrium in your personal life.
The following day, Mercury retrograde enters Virgo and redirects your attention back toward intimate matters. This energy is perfect for decluttering your mind and forgiving those that hurt you so they no longer take up unnecessary space in your head.
The end of the month manifests the New Moon in Libra on September 25, renewing your perspective and taking you on an adventure of your life. New Moons are potent times to plant seeds, set intentions, growth, and manifest. Whether business, romantic, or educational, a unique opportunity is on the horizon. Overall, this brings forth a new experience and the next phase or chapter of your life.
Lastly, Venus ends the month going into Libra on September 29, amplifying excitement, pleasure, freedom, and community connections. Your experience with others is sure to bring about personal growth and expansion. Distant lands and foreign travels call you. Luck is on your side.
September affirmation, "I trust that the lessons of the universe bring me
closer to my truth. I trust divine timing and work hard to make my dreams come true."
Make sure to check back every month to get your personalized astrological insight from our experts.
Want more information about your own personal astrology? Discover more about your zodiac sign, monthly transits, and your birth chart through our free resources.
Get Your Free Horoscopes Here
On the one hand, the Knight of Pentacles is in no rush, not in a hurry to get anywhere. But on the other, the road ahead of the Knight and the red laurels on his dress and horse indicate he is ambitious and has a bright future ahead. When the Knight of Pentacles appears, the…
Let These Tarot Readings Help Guide You Through Your Day
Daily Gemstone & Crystal Reading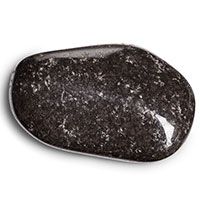 Known for its properties of encouragement, strength, and protection, Onyx connects very closely to our primary chakra, the Root chakra. This is because both Onyx and our Root chakra connect to our sense of safety, security, and our physical identity or sense of self.  The properties of this crystal are…