For the Month of: May 2023
May - Ready to initiate some significant power moves, Cancer? Last month, you gained emotional mastery and brought your life energies back into balance. This month predicts fulfillment and effective change. October offers plenty of opportunities to start building the security you've been seeking. But you must be ready to take on new responsibilities. So, prepare to explore new territories of your belief system and Soul.
Career and home life clash on October 1, when Venus opposes Jupiter. You may find yourself needing to make an important choice that may come with the potential for long-term repercussions. Expect to experience trouble resisting whatever attracts your interest or anything that comes your way. Mercury finally stations direct on the 2nd, and the movement forward will begin to help you feel better about what kind of commitments you make.
That weekend, on Saturday, October 8, Pluto stations direct before the Full Moon. Having been retrograde for some time, Pluto forced you to transform your current relationships and contracts through practicing acceptance. Try to stay calm and ride out the changes. You and your closest relationships are evolving.
Then, a Blood Full Moon brings a brand-new bold flavor of manifestation into your life on the 9th. A Full Moon is a midpoint and dynamic climax of the current Lunar phase, highlighting your emotional state. The Full Moon occurs in Aries, and your focus is on releasing any self-obsessed tendencies you've been harboring. Since the Moon is your ruling planet, these phases are strongly felt and can be prone to making you feel reckless and restless. Overall, this Full Moon permits you to recognize your life purpose and how your emotional state projects onto your work.
Come October 22, Saturn stations direct, and you find your boundaries tested. Unfortunately, this direction station comes right after a Mars-Neptune square, challenging your life's direction. But luckily for you, there's enough empowering and positive energy in the air to create a clear path forward.
The Sun deep-dives into sexy Scorpio on Sunday, October 23. Before that, Venus dipped into Scorpio, adding a big dash of creativity and romance to your relationships. Scorpio season is an excellent time to explore your artistic talents and immerse yourself in the company of friends and lovers; a powerful time to discuss your deepest desires and big ideas. Single? A new crush may appear, or some steamy DM's may come your way.
To turn things up a notch, the New Moon takes place in Scorpio on October 25, ushering in a total transformation and reconstruction of your love life. Scorpio is about understanding the core of unresolved issues to understand genuine connections. A New Moon in Scorpio is a magical time of creation and intention setting and will surely bring out your dark side. So avoid jealously and going deep into your feelings.
Finally, October ends with Jupiter RX going into Pisces on October 28 and Mars stationing retrograde in chatty Gemini. Cancer Risings, Mars in Gemini will retrograde through your twelfth mystic house, triggering anger and draining energy. Mars retrograde may make you prone to body aches and emotional outbursts. However, your dreams will reveal important information. Continue to practice self-care to clear, ground, and protect your energies.
October affirmation, "I nurture my mind, body, and Soul.
I know the more I align with my truth, the more I have, and the more I can give to others.
I take care of myself first because I deeply and completely love myself."
Make sure to check back every month to get your personalized astrological insight from our experts.
Want more information about your own personal astrology? Discover more about your zodiac sign, monthly transits, and your birth chart through our free resources.
Get Your Free Horoscopes Here
On the one hand, the Knight of Pentacles is in no rush, not in a hurry to get anywhere. But on the other, the road ahead of the Knight and the red laurels on his dress and horse indicate he is ambitious and has a bright future ahead. When the Knight of Pentacles appears, the…
Let These Tarot Readings Help Guide You Through Your Day
Daily Gemstone & Crystal Reading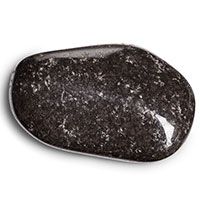 Known for its properties of encouragement, strength, and protection, Onyx connects very closely to our primary chakra, the Root chakra. This is because both Onyx and our Root chakra connect to our sense of safety, security, and our physical identity or sense of self.  The properties of this crystal are…