capricorn Monthly Horoscope


For the Month of: May 2023
May - Welcome to the peak of Leo season, Capricorn.
Last month you re-evaluated your personal goals and took a retreat into your private world for deep introspection. Your August monthly horoscope predicts you bringing balance, patience, and moderation into your life. So, give yourself permission to relax and have fun.
Mars meets Uranus and the North Node in seductive Taurus on August 1, and because of this intense energy, you experience massive creativity surges and more power to tackle goals. In addition, the personal growth you experience encourages you to go after your passions and the things that make your heart flutter with joy. Whether single or in a relationship, expect this to be on hot and sizzling time. 
Mercury, the messenger, enters Virgo on August 4, kicking up your thoughts about travel and the distant future. It's an optimal time to pour yourself into learning different life philosophies and spiritual topics, as you feel eager for knowledge and new experiences. Yet, the mood shifts when Venus opposes Pluto on August 9- this fatal combination complicates involvement with others and financial situations, causing you to sway back and forth between extremes. As a result, passions are high, and it may not be easy to see the truth—themes of manipulation and obsession highlight underlying issues you must handle. 
On August 11, Venus shifts out of the emotional waters of Cancer and into radiant Leo, spicing up your intimate eighth house. Get ready for some delicious sex because Venus in Leo offers a brand-new meaning of intimacy and offers you a chance to deepen your relationship. But, on the other hand, you can expect hidden secrets and disagreements from the past to resurface.
To add a fan to the fire. The Full Moon takes place the same day, illuminating your resourceful second house. A Full Moon represents the build-up or culmination of energies manifesting the completion of a previous matter. Occurring in independent Aquarius, this Full Moon is all about balancing the act of giving and receiving. It's likely to be a highly emotional time. Don't give into depressing feelings. Instead, go outside and connect with nature.
You'll find much to do when forceful Mars enters Gemini on August 20. This seventh-month period with Mars in Gemini will shift your attitude and energy and shift your focus on correcting health matters and issues at work. You'll want to stop the constant cycle of negative thought loops and find an activity or platform that allows you to get all your emotions out. Don't be afraid to express who you are on the inside. 
The start of Virgo season is always a fabulous time for you, and on Monday, August 22, the Sun enters this practical Earth Sign, urging you to create an expansive and inspiring atmosphere. A few days later, Uranus takes a backward cruise in Taurus, ushering in a massive creative breakthrough. Venus will trine Chiron that day, and although the energy may feel emotional and raw, you are learning important lessons involving self-value and self-worth.
Communication flows into a much more solid flow when Mercury enters Libra on August 25. Thoughts about career, goals, status, and recognition will dominate your mind. However, you will likely get what you desire if you speak up for yourself.
Finally, the month ends with the New Moon in Virgo, setting the stage for your spirit to evolve, grow, and expand into the unknown. Current structures are tested, asking you to plant new ones. Experiences now will broaden your mind and outlook on life.
August Affirmation, "I allow the mystery of the universe to wash over and inspiration to flow through me.
I make adjustments to support a frequency of emotional alignment."
Make sure to check back every month to get your personalized astrological insight from our experts.
Want more information about your own personal astrology? Discover more about your zodiac sign, monthly transits, and your birth chart through our free resources.
Get Your Free Horoscopes Here
On the one hand, the Knight of Pentacles is in no rush, not in a hurry to get anywhere. But on the other, the road ahead of the Knight and the red laurels on his dress and horse indicate he is ambitious and has a bright future ahead. When the Knight of Pentacles appears, the…
Let These Tarot Readings Help Guide You Through Your Day
Daily Gemstone & Crystal Reading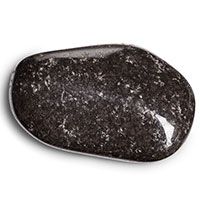 Known for its properties of encouragement, strength, and protection, Onyx connects very closely to our primary chakra, the Root chakra. This is because both Onyx and our Root chakra connect to our sense of safety, security, and our physical identity or sense of self.  The properties of this crystal are…