Monkey Daily Horoscope: Yesterday
Nov 30, 2022 - This lunar energy is the keeper of imagination and dreams so under this Moon your imagination will be your most powerful tool, Monkey.
However, keep your dreaming rooted in something real! Sometimes you may get so caught up in the spiritual realm you may forget you need to take action in the physical realm too.
This lunar energy gives you the ability to drift into the depths of your imagination and sift out some truly amazing ideas and visions that could lead to something special in the physical world. The universe is on your side, Monkey - abut remember, only you can make your dreams come alive
Get Your Free Horoscopes Here
It's always a wonderful sign when the Ace of Cups appears in a Tarot reading, especially if that reading is asking a simple Yes or No question. The answer, in this case, is most definitely a YES, and the Ace of Cups brings with it an offering of love. This is a loving card to…
Let These Tarot Readings Help Guide You Through Your Day
Daily Gemstone & Crystal Reading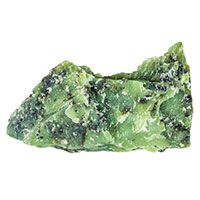 The Serpentine crystal (also called New Jade) can be soothing when we are struggling to overcome feelings of anger or irritability. This stone can help us reset ourselves, find abundance, and manifest healing energy. For energetic Gemini, a sign that needs its good humor and to get others on their…