Dec 05, 2022 - This is a time of excellent communication and you have the potential to achieve a great deal at this time, as well as generate greater awareness about yourself, Pig.
The more you focus on what really matters to you, the better you may feel. Too often you may feel forced into directing all your attention and energy into things that don't mean much to you at a deeper level at the expense of your soul's needs.
However, today brings a deeper understanding of this and enables you to see things more clearly. Success comes in many different ways and spiritual success is one of the most rewarding of all, Pig.
Get Your Free Horoscopes Here
Let These Tarot Readings Help Guide You Through Your Day
Daily Gemstone & Crystal Reading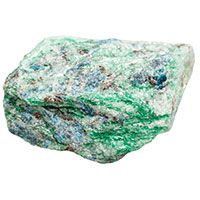 Fuchsite is often associated with healing, loving energy due to this green hue and its ties to the Heart chakra. This crystal allows us to find our inner light and release negative emotional energy, which allows those who use it to become more compassionate and forgiving in our relationships. Due…