Rooster Daily Horoscope: Tomorrow
Jun 02, 2023 - This is a positive time for awareness and if you have been burying anything beneath the surface, today brings the chance for it to rise to the top, Rooster.
As much as you may wish to just keep things buried, the universal energies encourage you to face whatever is standing in your way. You may be surprised to find out what it truly is.
So take time today to reflect and discover more at a deeper level. Big changes are coming for you so embrace who you are and all to come, Rooster!
Get Your Free Horoscopes Here
It's a new day! Literally, in some cases, when The Sun card arrives. But The Sun also represents a new day in your situation you are asking the Tarot about today. Major Arcana cards can be quite ambiguous when it comes to timing, and generally, the meaning of time when Major Arcana cards arrive is…
Let These Tarot Readings Help Guide You Through Your Day
Daily Gemstone & Crystal Reading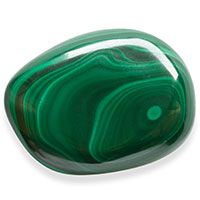 Malachite is most beloved for its healing properties and confidence-boosting reputation. Malachite offers protective and healing qualities, amplifying any change we wish to make in our lives.  This particular crystal is helpful for the intense signs of Scorpio and Capricorn who benefit from personal exploration.  Its primary chakra is our…