Rooster Daily Horoscope: Tomorrow
May 29, 2023 - Some intense reflection is on the way for you and you may find long-buried thoughts rising to the surface at this time.
This is a time to really go inwards and listen. As the lunar energy descends, it brings the opportunity to see things in a clear and focused way. Now is the time to nurture your inner world and remind yourself of your hopes and dreams.
A lunar ritual is highly recommended. Embrace the day by lighting a few candles, playing soothing music and writing down your intentions, hopes and wishes. The universe hears you always remember that.
Get Your Free Horoscopes Here
The tides are turning and you can expect some change to come out of the blue when the Wheel of Fortune appears in your Tarot reading. The Wheel of Fortune is a card that foretells unexpected change, no matter what you are asking about. We don't know at first glance if the change that is coming…
Let These Tarot Readings Help Guide You Through Your Day
Daily Gemstone & Crystal Reading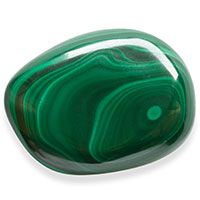 Malachite is most beloved for its healing properties and confidence-boosting reputation. Malachite offers protective and healing qualities, amplifying any change we wish to make in our lives.  This particular crystal is helpful for the intense signs of Scorpio and Capricorn who benefit from personal exploration.  Its primary chakra is our…