Dec 05, 2022 - Your humanitarian nature is coming to the forefront and it's asking you to reach within yourself and pull out the deepest part of yourself that strives to make change, Rooster.
When you feel passionately about something, you will put your all into it. Your way is a way to inspire and lead. This comes with its fair set of challenges as you already know.
Trusting your own abilities is important. No matter the judgment you face, when you trust yourself, other people's judgment just doesn't matter anymore. Harness the unique being that is within you and remember, this power lies within you and sometimes it is just a question of accessing it, Rooster.
Get Your Free Horoscopes Here
Let These Tarot Readings Help Guide You Through Your Day
Daily Gemstone & Crystal Reading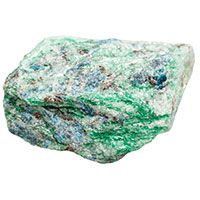 Fuchsite is often associated with healing, loving energy due to this green hue and its ties to the Heart chakra. This crystal allows us to find our inner light and release negative emotional energy, which allows those who use it to become more compassionate and forgiving in our relationships. Due…