​Gemini season spans between May 21 and June 20. Those who fall under the Gemini Sun sign have brilliant minds, and are known to have the potential to reach great success. They are the chattiest of all the signs and love to socialize!
We've rounded up 46 Gemini celebrities, and discuss how they connect to their Gemini zodiac sign. If you're a Gemini, notice how there are common qualities that these celebrities share. As you read through the ways that these stars fly their Gemini flags high, you'll find it inspiring to know that you also have these unique viewpoints and personality traits.
It's exciting to uncover the treasures of your Sun sign so you can capitalize on your strengths! Read ahead to discover more.
Not a Gemini? No worries! You can still learn about your own zodiac personality using our free birth chart!
1) Marilyn Monroe
June 1, 1926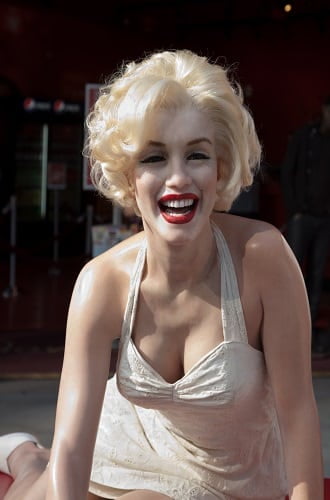 Marilyn Monroe became an iconic blonde sex symbol through her fame in movies. Her unconventional approach to expressing her femininity and sexuality challenged the way most people thought about the female body. Her fearlessness and originality are quintessentially Gemini.
Read more: What does your Gemini sex horoscope reveal about you?
2) Stevie Nicks
May 26, 1948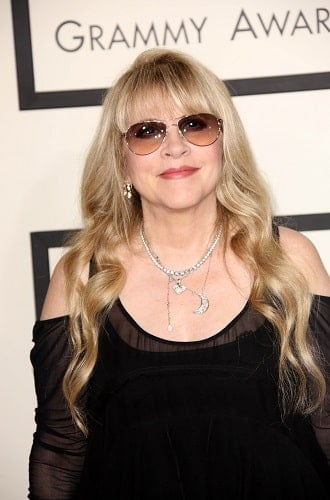 Stevie Nicks is a rocker known for her iconic music and lyrics. Her stage presence, voice, and style are all unique just like the eccentric and bold energy of Gemini. She certainly knows how to work a crowd; Geminis love the stage and are not shy in the least.
3) Kanye West
June 8, 1977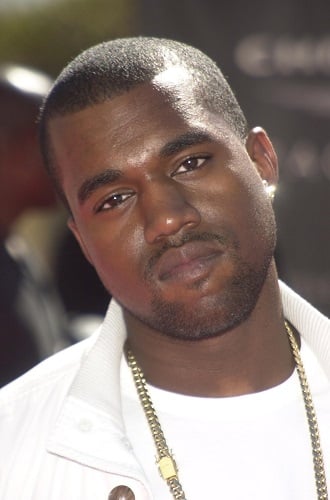 Kanye West is a famous rapper known for his flashy and extravagant style. All of the things he is good at can be traced back to his Gemini Sun sign. Did you know you can have Gemini in multiple places in your birth chart?
4) Angelina Jolie
June 4, 1975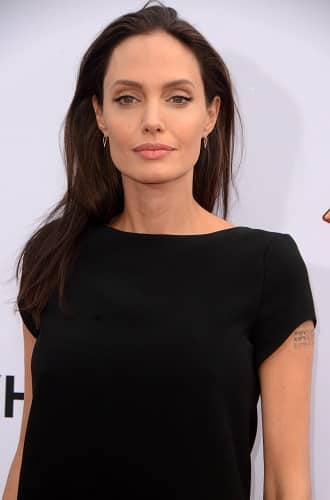 Angelina Jolie is an award-winning movie actress who is also well known for her humanitarian efforts with children. Geminis are known to have strong connections to children and often end up working with them.
Read more: What does your Gemini career horoscope say?
5) Kendrick Lamar
June 17, 1987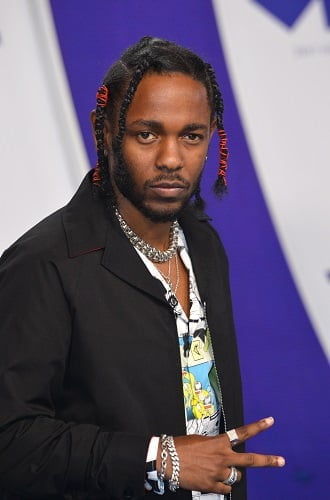 Kendrick Lamar is regarded as one of the most influential hip hop artists of his time for his ideas that promote equality. The Gemini in him shines through his ability to spin words ingeniously, telling stories we all relate to that move us and stir up our emotions.
6) Johnny Depp
June 9, 1963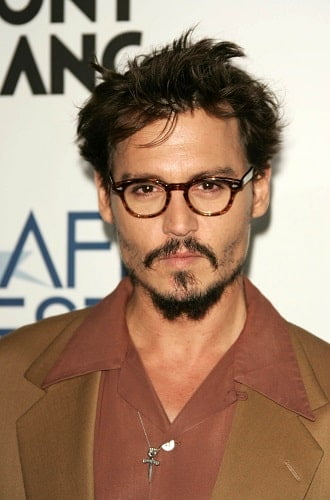 Johnny Depp is well known for his roles in the Pirates of The Caribbean films and many other blockbuster hits. One of the characters he is best known for, Captain Jack Sparrow, exemplifies the adventurous nature of the Gemini as well as their curiosity and playfulness.
Read more: To follow your own Gemini whims, be sure to read your Gemini horoscope.
7) Naomi Campbell
May 22, 1970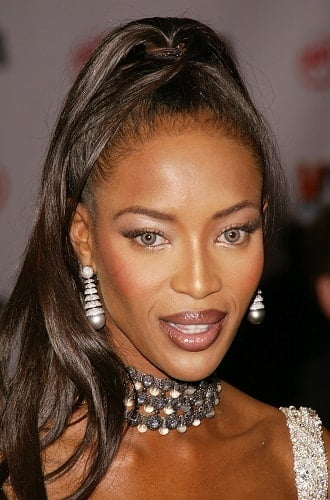 Naomi Campbell is one of the most well-known supermodels in the world, and she has also acted and owns a cosmetics line. She used her fame to get involved in many charitable causes, including children's charities. As we know, Geminis care deeply for children. Geminis can also be quite successful in the beauty and fashion industry with their bold sense of style.
8) Morgan Freeman
June 1, 1937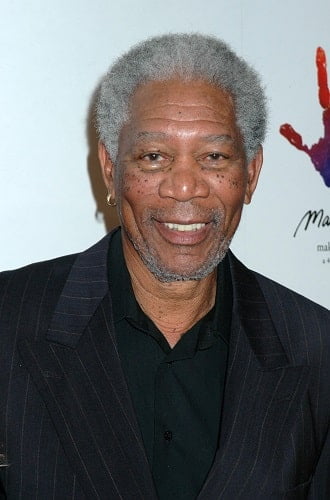 The dual and metaphysically inclined nature of a Gemini is often portrayed in the types of roles that Morgan Freeman is well known for in films. He plays complex characters that can hold multiple viewpoints and often brings a sense of levity through enlightening perspectives. His movies like Along Came a Spider, Bruce Almighty, and Million Dollar Baby reveal the depth of a Gemini's mind, which holds many layers of intelligence and spiritual wisdom.
​9) Ian McKellen
May 25, 1939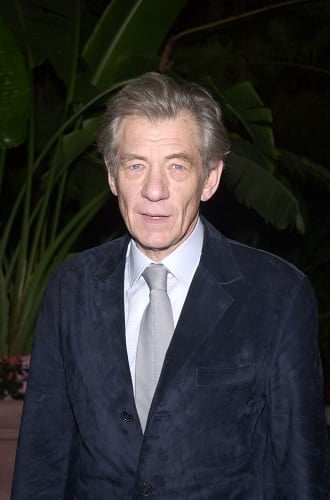 Known for his movie roles in films like Lord of The Rings, where he plays the beloved Gandalf, we can rely on Sir Ian McKellen to play characters with enlightening perspectives. He can thank his Gemini Sun sign for his ability to execute such quirky and endearing, yet profound, characters.
10) Mike Myers
May 25, 1963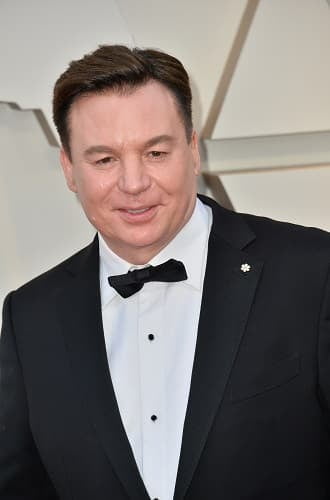 Comedy is a staple for most Gemini personalities, and no one personifies this better than the man who created Austin Powers, actor Mike Myers. Myers is a multi-talented artist which is a gift many Geminis are blessed with because their brilliance comes in many forms.
Read more: Unlock your own inner genius and comedian by reading your Gemini weekly horoscope.
11) Paul McCartney
June 18, 1942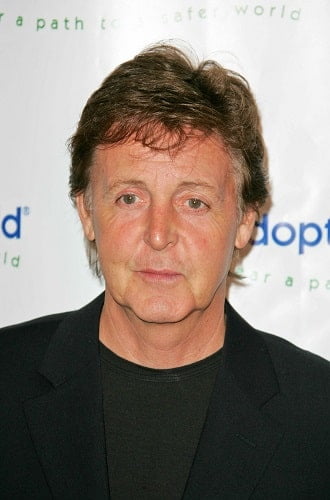 Sir Paul McCartney is known for being a member of The Beatles and has created some of the most well-known songs in history. He is a life-long artist who found a way to use his creativity to make a living, which is one of the ultimate dreams for a Gemini.
12) Ginnifer Goodwin
May 22, 1978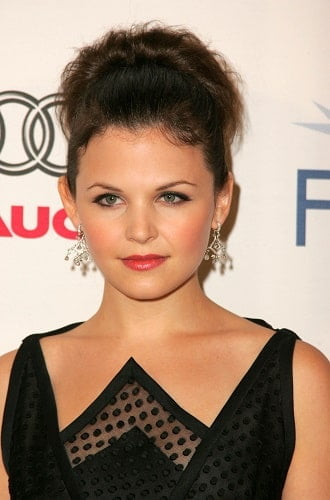 Ginnifer Goodwin is an American actress that has starred in many Disney films and taken on fantasy roles. All of which could be attributed to the very vivid imagination of her Gemini Sun sign. Her ability to bring a character to life is partially thanks to the Gemini's strong inner child that always lives within them.
13) Octavia Spencer
May 25, 1972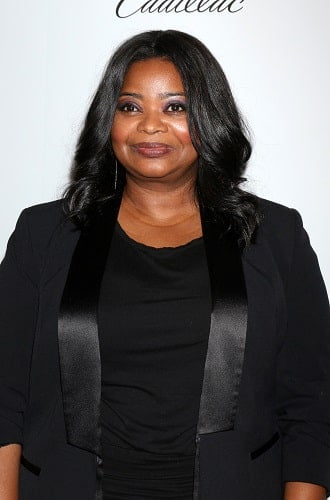 Octavia Spencer, an award-winning actress, has played roles that are complex, which drive not only stories but also social movements. We know that behind every brilliant role is a brilliant mind, which is a quintessential Gemini trait.
14) Helena Bonham Carter
May 26, 1966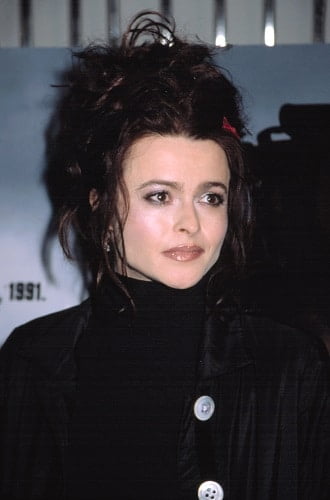 Helena Bonham Carter is an actress who often plays characters who are troubled or are dealing with internal issues (such as the role she played in the movie Fight Club). One of the gifts of a Gemini is that they are able to look deeper into people to see why issues develop instead of judging them for those behaviors. Bonham Carter is gifted at playing these types of roles!
15) Mary-Kate & Ashley Olsen
June 13, 1986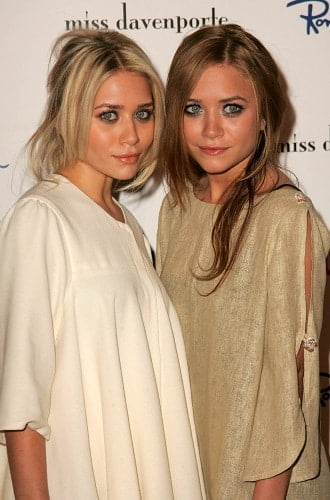 Mary-Kate and Ashley Olsen are Geminis who rose to stardom playing Michelle Tanner on the TV show Full House. What is interesting about the Olsens is that they literally represent the symbol of Gemini, which is the twins! They have had their hands in movies, books, products, and now, fashion. True Geminis through and through.
16) Paula Abdul
June 19, 1962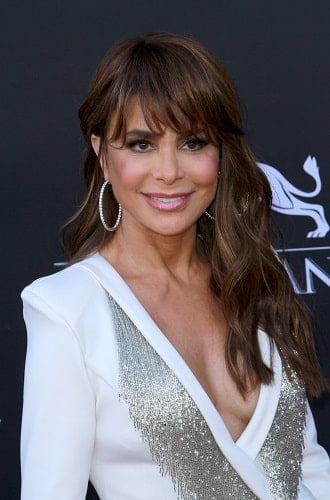 Is there anything that Paula Abdul cannot do? This Gemini has major skills. She was a cheerleader who became a choreographer, singer, and actress. She oozes the Gemini creative spark and fun spunk.
17) Nicole Kidman
June 20, 1967

Famous actress Nicole Kidman is also known for marrying famous celebrities Tom Cruise and Keith Urban. Many of her roles such as those in Moulin Rouge and Australia are very romantic, which is a trait that not a lot of people realize Geminis hold. Geminis can be quite intriguing and attract a lot of attention from other people with big personalities.
Read more: Find out more by reading about your Gemini relationship style.
18) Clint Eastwood
May 31, 1930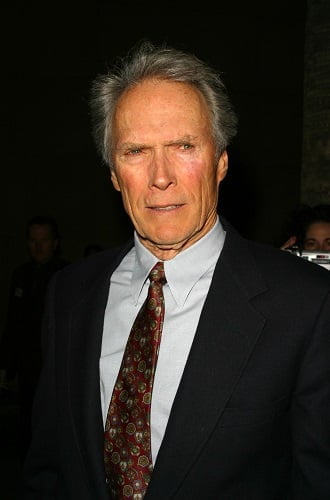 Clint Eastwood is a famous actor who is also a filmmaker and musician. He has had his hand in movies that look at the darker side of life such as Changeling, American Sniper, Mystic River, and many more. Geminis are one of the signs that can handle looking at the heavier aspects of humanity to try to understand them which is probably why he's involved in so many of these projects.
19) Shia LaBeouf
June 11, 1986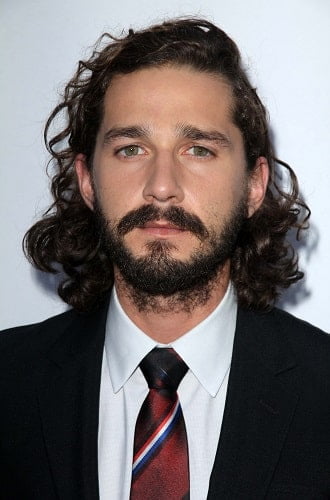 Shia LaBeouf became well known for his role in the Disney hit Even Stevens, which was a funny "feel good" show about kids growing up. His Gemini nature allowed him to make oodles of money doing what Geminis do best: relate to their childlike curiosity and yearning to goof around. LeBeouf has been involved in many projects since.
20) Chris Evans
June 13, 1981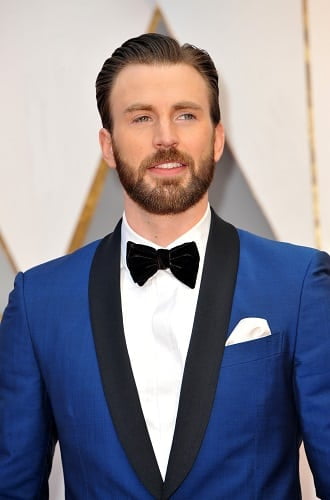 What does every Gemini have in common with Captain America? They are the same sign! Well, at least the actor that portrays him is. Chris Evans was able to channel the strong Gemini imagination into many roles which gained him worldwide fame. Geminis are often interested in myths, archetypes, and heroes which is probably why he was such a great actor in these Avenger films.
21) Tom Holland
June 1, 1996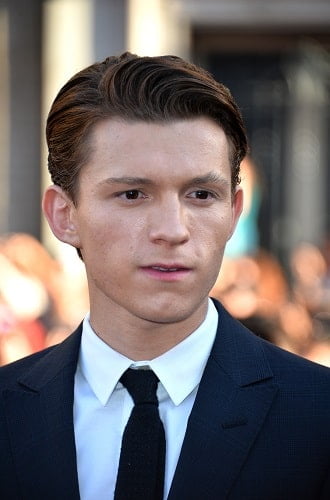 Tom Holland is a British actor who rose to stardom in his role as Spider-Man. There is probably no role more perfectly suited for a Gemini since Geminis love to climb, flip, and be secretive in a disguise to always keep the element of surprise alive.
22) Mark Wahlberg
June 5, 1971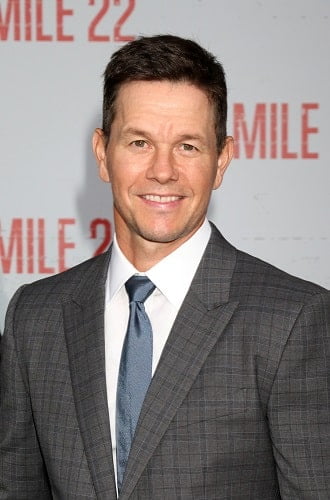 Marky Mark, as he is often called, is known for his lead roles in many movies such as Ted, Boogie Nights, and The Departed. His quick wit and fast-talking style are just so Gemini. He is a prolific artist, which is another trait of the Gemini, who likes to stay very busy.
23) Colin Farrell
May 31, 1976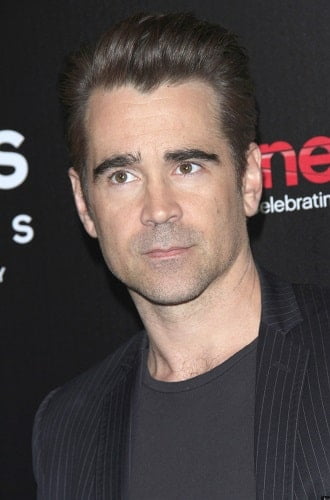 Famous actor Colin Farrell is known for lead roles in many films like Alexander and Miami Vice. He has been in many action movies, and boy, does Gemini like action! In fact, they hate to sit still, which is probably why he's been able to do so much in his wildly successful career.
24) Tim Allen
June 13, 1953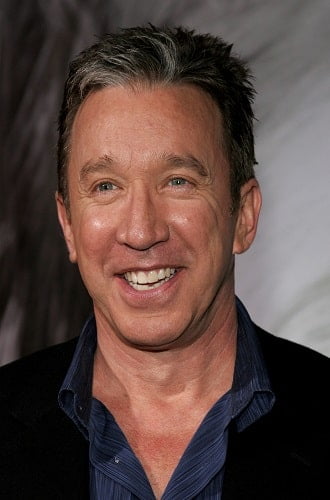 Actor Tim Allen rose to fame in the TV show Home Improvement where he was the jokester of the family. He went on to play many more roles where he could let his humor shine through, which is one of Gemini's most desirable traits. His friendly demeanor allows him to play parts (like Woody from Toy Story), that will strike up a conversation with anyone, just like a typical Gemini.
25) Amy Schumer
June 1, 1981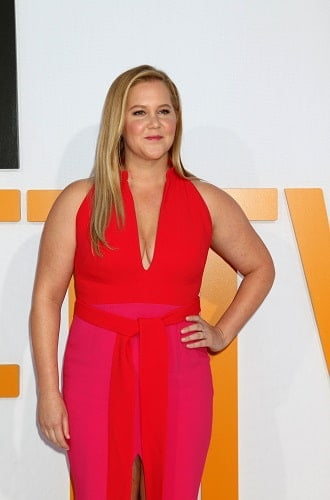 Comedian Amy Schumer brings laughs to the screen. She is known for saying the things that no one else is brave enough to say. True to her Gemini Sun sign, she is not easily embarrassed and loves to make people smile through her feel-good movies.
26) Lionel Richie
June 20, 1949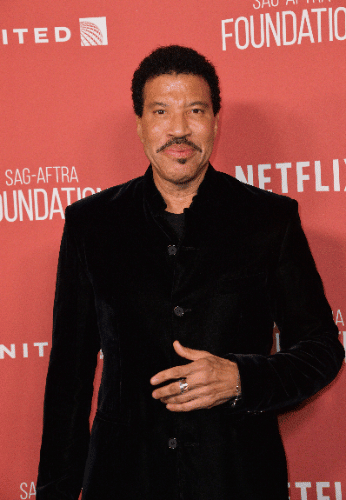 Lionel Richie was the ultimate extrovert which he used to create a career collaborating with incredibly creative people like Michael Jackson, and the other members of the band The Commodores. If there's one thing that stands out about a Gemini, it's that they prefer to do things with other people, rather than alone.
27) Liam Neeson
June 7, 1952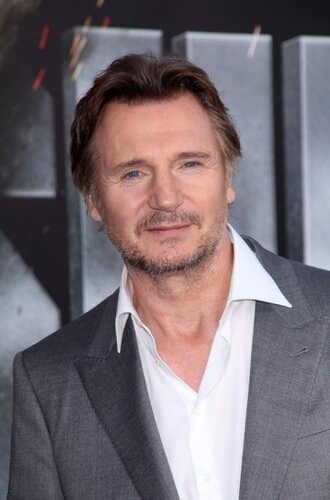 Liam Neeson has so many traits we love about Gemini. He traveled far from his home in Northern Ireland to become a world-famous actor. Geminis love to travel! He also is both an athlete and an artist which is another common trait among Geminis who are active and creative.
28) Alanis Morissette
June 1, 1974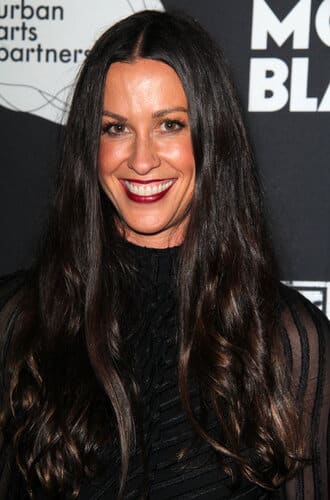 Alanis Morissette, dubbed the 'queen of alt-rock angst' music by Rolling Stone magazine, has produced many albums as a famous singer and songwriter. What we can learn from this Gemini is that this sign is not afraid of "real talk." We can see through all the work and inspiring lyrics she has put out what a Gemini is capable of when they channel all the energy that they have at their disposal. She is an inspiration to women, musicians, and did we mention she's also an actress?
29) Bill Hader
June 7, 1978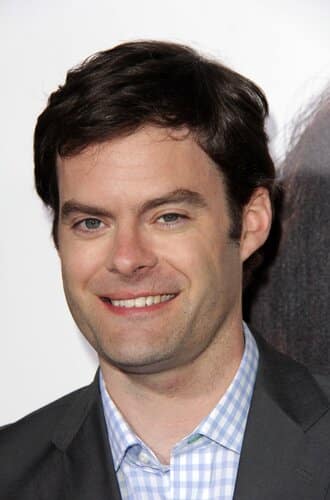 Bill Hader has got to be one of the funniest actors on the planet. He made his way to stardom on Saturday Night Live and has done many films since. He has used his ability to see the humor in all things to bring levity everywhere he goes, and makes the world laugh by seeing through a lens that is less than serious. The inner-Gemini comedian strikes gold yet again!
30) Brooke Shields
May 31, 1965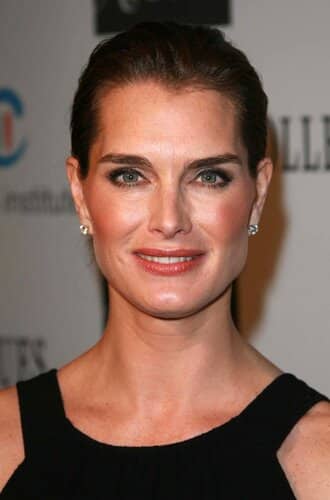 What can we learn about Geminis from the life and career of famous model and actress Brooke Shields? Geminis often show artistic promise early in life as their genius shines and allows them to stand out from the crowd in creative endeavors. Like many other Gemini stars, Shields started her rise to stardom when she was just a kid.
31) Natalie Portman
June 9, 1981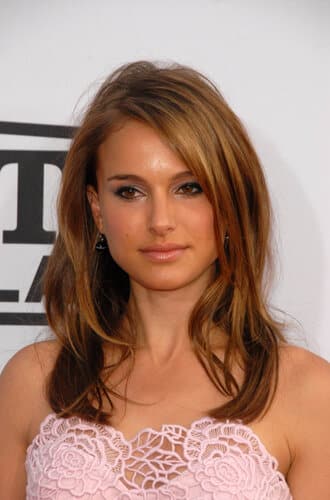 Natalie Portman is intense yet fairy-like in her many acting roles. She can play characters that grapple with both sides, good and evil, as portrayed in movies like Star Wars, V For Vendetta, Black Swan, and Thor. The twins symbol that represents Gemini show how they are able to look at both sides or perspectives to try to better understand things.
32) Heidi Klum
June 1, 1973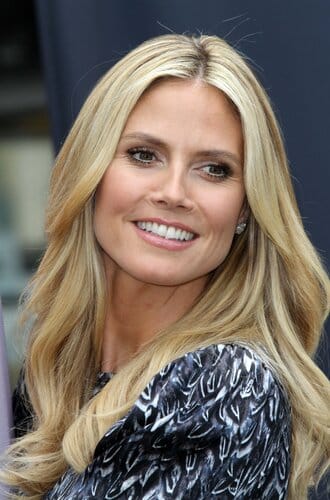 Model Heidi Klum is actually known for many things including fashion, writing, producing, and television. Gemini is known to not stick to just one thing and being able to be successful in many areas, just like Klum, who has many passions.
33) Chris Pratt
June 21, 1979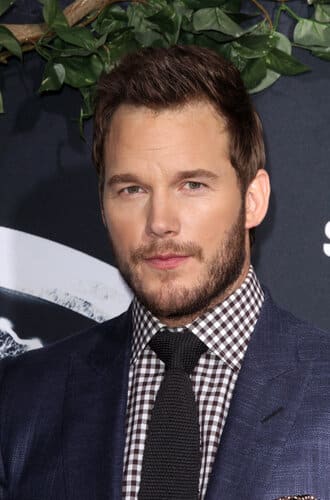 Chris Pratt is an American actor well known for his roles in Guardians of The Galaxy, Jurassic World, and The Avengers. He is famous for his playful roles. His Avengers character has a love for music and dancing that is spot on for his Gemini Sun sign. Gemini loves to groove to the beat and have a sense of musicality.
34) Annette Bening
May 29, 1958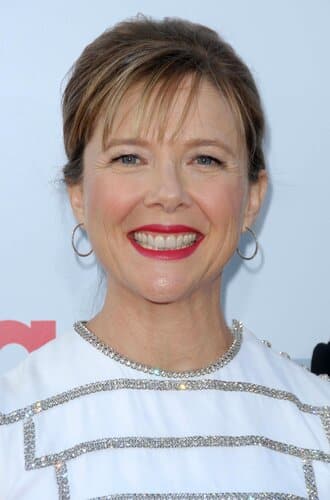 Annette Benning is an American stage and screen actress who has a strong background in Shakespeare. The whimsical and "sing-songy" style of writing that Shakespeare had, which is in iambic pentameter, is like a treasure hunt for the curious Gemini mind. It is no wonder she excelled in performing these plays!
35) Barry Manilow
June 17, 1943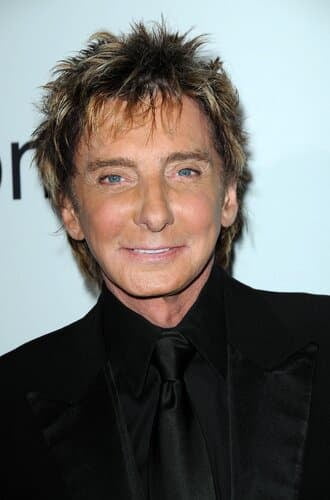 Barry Manilow is a singer and songwriter with many hits including the famous 'Copacabana'. He has spent more than 50 years in the music industry. What could keep a Gemini in one career for so long? Perhaps it's that he gets to always meet new people and perform in new places, which is the freedom a Gemini needs to feel happy.
36) Bob Dylan
May 24, 1941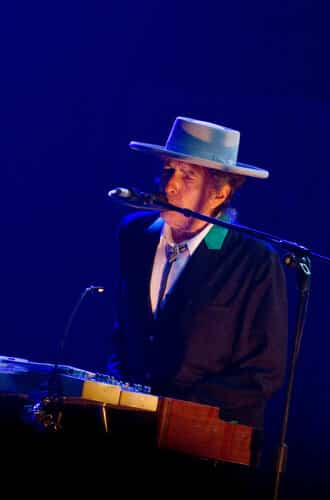 Bob Dylan is a famous musician and songwriter who is known for his world-famous hits such as 'Like a Rollin' Stone' and 'Blowin In The Wind'. As the names of these songs suggest, Dylan's Gemini mind was often changing with the wind, like a Gemini who tends to change their minds frequently. Gemini is, after all, an Air sign.
37) Charlie Watts
June 2, 1941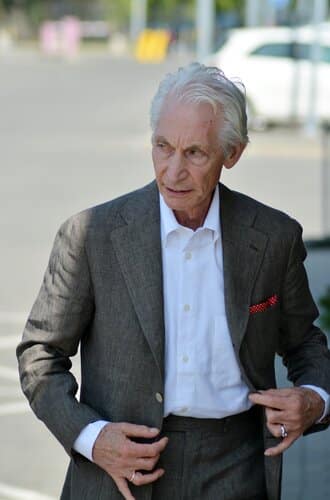 Charlie Watts is famous for being the drummer for The Rolling Stones. Originally trained as a graphic designer, this artist lets creativity flow which is one of Gemini's favorite things to do. As a multi-talented Gemini, he made some of the band's cover art, as well as other designs and cartoons.
38) Gladys Knight
May 28, 1944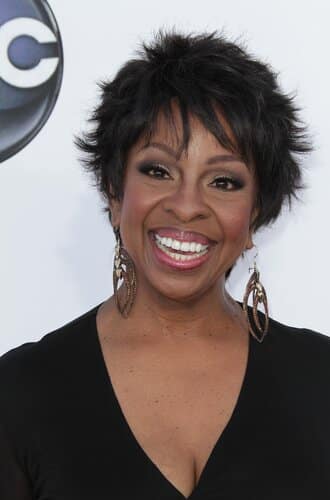 Famous singer, songwriter, author, and businesswoman Gladys Knight holds seven Grammy awards and had many number one hit songs. In her music, she collaborated with a multitude of artists, which is something we would expect from the highly social Gemini.
39) Harvey Fierstein
June 6, 1954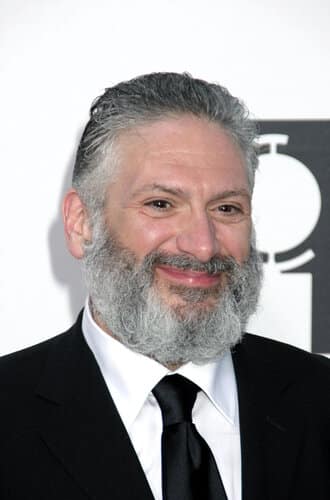 Harvey Fierstein is an American actor, playwright, and voice actor that has played in many major films like Mrs.Doubtfire, Independence Day, and Mulan. His skill in writing is no surprise as the Gemini Air sign has lots of ideas and such a strong imagination which helps them bring stories to life as an actor or writer. We can rely on a Gemini to have a dark sense of humor and great comedic timing, just like Fierstein.
40) Hugh Laurie
June 11, 1959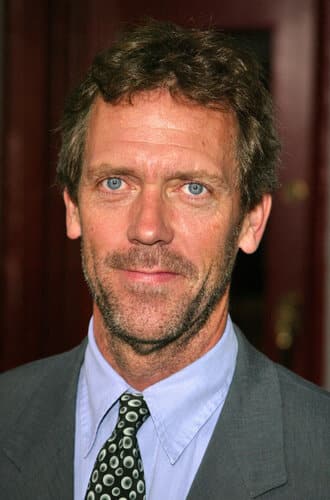 Hugh Laurie is a Cambridge-educated actor, director, singer, author, comedian, and musician that is probably most well-known for his leading role in the Fox medical show, House. This popular character is indicative of the brilliant Gemini who is insatiably curious, speaks fast, and is highly intelligent, leaving others dumbfounded.
41) Kate Upton
June 10, 1992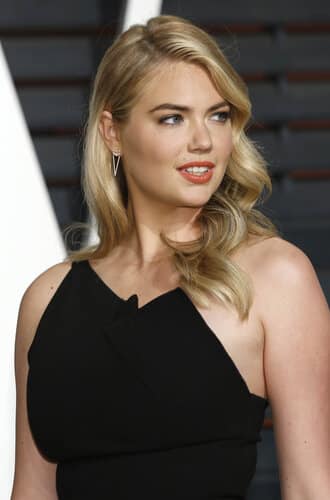 Kate Upton is probably best known for being a Sports Illustrated swimsuit cover model. It's no surprise either, because a Gemini often has no trouble staying in shape as they are so energetic and active.
42) La Toya Jackson
May 29, 1956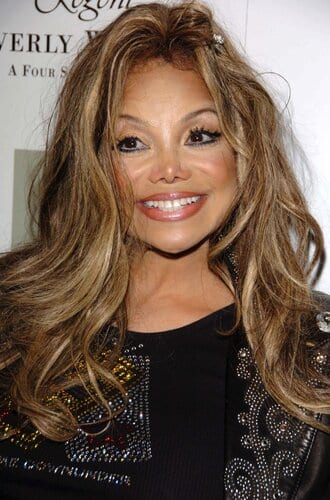 La Toya Jackson is one of the original singers in The Jackson Five, and went on to produce nine of her own musical albums. That is a lot of Gemini creativity! She didn't just want to sing though; she also became an actress, businesswoman, and TV personality, which isn't surprising as Geminis have a constantly changing and dynamic energy.
43) Lenny Kravitz
May 26, 1964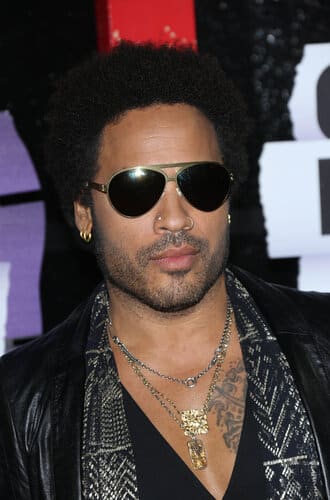 Lenny Kravitz is a singer-songwriter who fuses many different musical styles into his work. The mixing and blending of ideas is something that is a very "Gemini quality" that allows them to be inventors of new movements and styles.
44) Michael J. Fox
June 9, 1961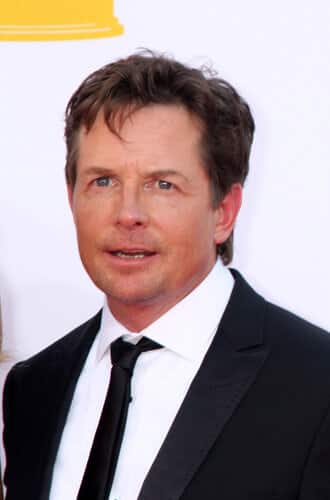 Michael J. Fox is an American-Canadian actor made his career off of movies with obscure topics like time travel (Back to The Future), talking animals (Stuart Little), space (Mars Attacks!), and mystical creatures (Teen Wolf). Geminis have strong imaginations and can create new worlds and stories without much effort which is why Fox has had such success with very creative roles!
45) Mr. T
May 21, 1952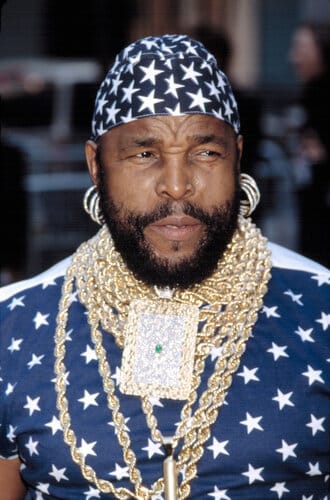 Mr. T is a famous wrestler who is also an actor, bodyguard, and television personality. His flashy bold style is something that is common with Geminis who don't care about fitting in with the norm and would rather express themselves however they please.
46) Neil Patrick Harris
June 15, 1973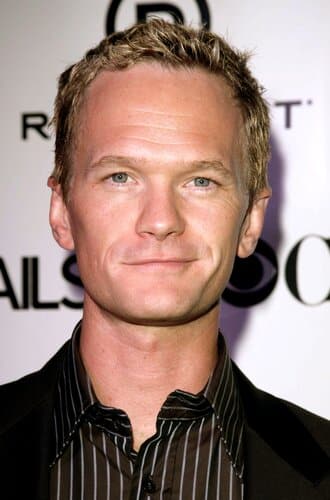 Neil Patrick Harris does it all. He can sing, he can dance, and he can act. He is known for his on-stage musicals as well as his comedy movies, which again demonstrates that Geminis are skilled at wearing many hats – especially when it means they get to live in their imagination and use their creative instincts.
Finding Your Inner Gemini
The next time you need a boost, remind yourself of all the great traits about the Gemini. Gemini's are inventive, funny, intelligent, friendly, insightful, always learning, and very good at adapting to new circumstances.
No matter what situation a Gemini finds themselves in, they are able to see the silver lining and have a good time. Geminis do not have a chance to be bored because their mind is always chewing on something. They make friends where ever they go and are not shy to meet people so they often find love easily.
If you enjoyed this article, consider sharing it with someone who you would like to understand you better or a fellow Gemini! Astrology can help us become more successful and understand people on a much deeper level. It's so much fun to see why we are different as well as why we are the same.
Now that you see all the wonderful traits that can be unlocked within the Gemini sign, it's time to dive a bit deeper. Once you've found the treasures in your Sun sign, the fun continues. You can discover much more in your Moon sign, Rising sign, and full birth chart.