May 30, 2023 - This is a day for looking beneath the surface and realizing what is truly going on, Dragon. This is not always the most pleasant experience but the more you see things for what they truly are, the gladder you will be in the long run.
Nothing lasts forever, Dragon, and sometimes we must let go of things in order to move forward into something better.
Be open and honest with yourself today. What is it that you see? What pearls of wisdom is your intuition sending you today? Meditation can help you hear your soul's voice more clearly so take time to meditate today, especially among nature if you can, Dragon.
Get Your Free Horoscopes Here
There is definitely a sense of broken dreams or loss when the 5 of Pentacles appears. The Tarot is indicating that you are going through a tough time, and feel "out in the cold" in some way. Maybe you feel spiritually or emotionally abandoned by someone or something. Maybe you are just feeling a little…
Let These Tarot Readings Help Guide You Through Your Day
Daily Gemstone & Crystal Reading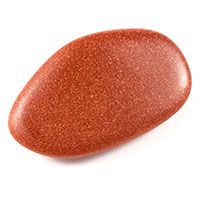 Red Goldstone is an uplifting crystal that can be used to find your positivity, become more confident, seek higher levels of calm, and can encourage us to be more ambitious and driven. The little flecks of gold throughout the crystal are symbolic of the "light" you may find when using…