Nov 26, 2022 - It's been a tough time for you, Dragon, and it's time you cut yourself some slack and grant yourself some serenity.
Your relationships are giving you cause to ponder and there may be some sadness associated with recent events. However, everything happens for a reason and when you embrace the higher meaning, you find everything suddenly comes to you with greater clarity.
Focusing on your well-being is paramount at this time as it is essential for you to feel balance within. Take care of yourself and be gentle with yourself. Now is the time to focus on you, Dragon.
Get Your Free Horoscopes Here
The Magician is almost always a welcome card to see in any Tarot reading. The colors alone on this card are vibrant and bright enough to suggest good things are about to happen. We also see the infinity symbol above the head of the Magician, which suggests that an element of the Divine is in…
Let These Tarot Readings Help Guide You Through Your Day
Daily Gemstone & Crystal Reading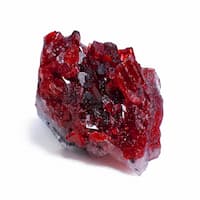 Ruby is a crystal that brings confidence, passion, and motivation. When you feel unmotivated or lackluster, Ruby brings you a sense of positivity and determination to help you reach your goals. This crystal promotes joy, happiness, and self-encouragement. It is especially helpful when you find yourself stuck in a routine…