Dragon Daily Horoscope: Yesterday
Dec 09, 2022 - This is going to be an intense and active week for you, Dragon, so it's important that your current mental and emotional states are in a good place. Are there stressful situations causing you to feel out of sync?
If so, try not to bury them. Sometimes you may just want to carry on and avoid any unpleasantries but in order for you to feel at your best, it is important to take time to analyze anything that is troubling you.
Talking things out with someone you trust can be very therapeutic for you. You take a lot on your shoulders, Dragon. It's OK to release the burdens! Thinking of yourself every once in a while should be a priority.
Get Your Free Horoscopes Here
You are looking for or needing harmony and balance in a situation when the Temperance card appears. But this is not a negative connotation. The Temperance card appears in the Tarot after The Death card, and this is sending us the call for balance and peace after a stressful situation. In most cases, the balance…
Let These Tarot Readings Help Guide You Through Your Day
Daily Gemstone & Crystal Reading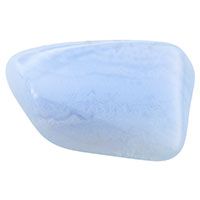 Blue Lace Agate assists with our ability to share and express. If you've been dealing with overwhelming feelings of anger, anxiety, or frustration and have been seeing increased conflict in multiple areas of your life, you might want to invest in this crystal. Its primary chakra is the Throat chakra,…