Dragon Daily Horoscope: Tomorrow
Dec 02, 2022 - The more you focus on your inner spirit and the way you want to express yourself, the more you will be able to harness the powerful energy at this time, Dragon.
Take time to think of new and inventive ways of doing things, including ways you can express your creativity right now.
A surge of passion is upon you - reach within and set it free. The time is now and there is no better time than the present, Dragon.
Get Your Free Horoscopes Here
It's always a wonderful sign when the Ace of Cups appears in a Tarot reading, especially if that reading is asking a simple Yes or No question. The answer, in this case, is most definitely a YES, and the Ace of Cups brings with it an offering of love. This is a loving card to…
Let These Tarot Readings Help Guide You Through Your Day
Daily Gemstone & Crystal Reading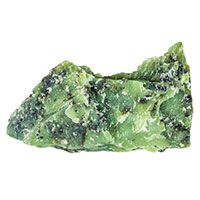 The Serpentine crystal (also called New Jade) can be soothing when we are struggling to overcome feelings of anger or irritability. This stone can help us reset ourselves, find abundance, and manifest healing energy. For energetic Gemini, a sign that needs its good humor and to get others on their…