For the Month of: January 2023
January - Happy New Year, ambitious Leo. It's the first month of a brand-new year and a blank canvas for you to create abundance. Last month, The Sun in Capricorn, along with a New Moon and Mercury retrograde, forced you to re-evaluate your habits and daily routine. As a result, your monthly horoscope predicts a shocking ending that urges you to embrace overflowing emotions. Doing so brings greater prosperity into your life.
On January 2, seductive Venus enters your opposite sign, Aquarius, and activates the zone of your chart that rules contracts and one-on-one relationships. So far, this is an excellent time for dating or keeping the magic alive by experimenting in the bedroom. Either way, shed your inhibitions and discover a new level of your love style.
Friday, January 6, brings an intuitive Full Moon in Cancer as a final emotional release and opportunity to let go of the past. A Full Moon represents the climax of Lunar energies ripe for completion, magic, and freedom. This is the first Full Moon of the year and the perfect window to shed baggage from the prior year. If there are feelings you have repressed or ones you haven't had time to sit with, they can surface at this time. So, give yourself space to feel and carve out extra time for sleep. Pay attention to your dreams, as they will be fascinating at this time, proving to be a decisive moment to connect with your inner voice or deepen your spiritual connection.
Then, on January 12, passionate Mars goes direct in Gemini after spending nine weeks retrograding in your networking and wishes sector. Now direct, you may feel a boost of energy and stamina to get things going. However, Mars is still in its shadow period, so tread lightly and take your time. Patience is vital, dear Leo!
Chatty Mercury goes direct in Capricorn on January 18, and you may get the green light to proceed on pending work projects. Health and daily habits play an essential role in your overall self-care. Don't neglect your internal needs.
Aquarius season begins on Friday, January 20, igniting your inner rebel. You will be forced to collaborate and cooperate with others to avoid an emotional blowout. In addition, you'll benefit from enjoying sexual pleasure and trying something new or unconventional.
Next, a lucky New Moon in Aquarius arrives on January 21 to help manifest your New Year's resolutions. When intentions set this New Moon, think of the relationships you have, the ones you want, or the ones you want to strengthen or close. In addition, things may get serious with your business partner, best friend, or romantic partner during this transit. Finally, pay attention to new competitors or known enemies emerging, pushing you to up your game.
Uranus, the wild child of the planets, goes direct in Taurus on January 22, bringing expected power moves in your career. Make sure you are being compensated or paid your worth. You might feel slightly ragged when Uranus goes direct, or your nervous system could handle frayed. You'll want to ground and self-regulate.
Lastly, the month ends when Venus goes into mystical Pisces on January 26, kicking up the sector of your chart that rules intimacy, sex, and transformation. For single Leos, Venus in Pisces is not a random hook-up or quick fling. More like making love and catching feelings. There's also a desire for deep intimate bonds with your loved ones is your focus during this transit.
January predicts powerful endings, healing of deep wounds, and romance. So whatever leaves this month, remind yourself it will all work out in the end. Happy January!
January's affirmation, "Past struggles are the doorway to create miracles in my life. So I listen to my inner wisdom and follow my instincts."
Make sure to check back every month to get your personalized astrological insight from our experts.
Want more information about your own personal astrology? Discover more about your zodiac sign, monthly transits, and your birth chart through our free resources.
Get Your Free Horoscopes Here
Let These Tarot Readings Help Guide You Through Your Day
Daily Gemstone & Crystal Reading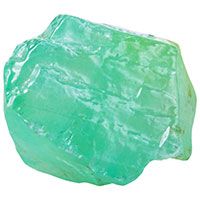 Because its primary chakra is the Heart chakra, working with Green Calcite can strengthen our connection You could also create an "Opportunity Elixir" by infusing your drink with Green Aventurine. Place a small (clean) chunk in your water or tea and let it soak for 30 minutes or more. The…