May 30, 2023 - This is a powerful time of self-realization, Rabbit, and the more you dig deep within today, the more you can understand why things happen the way they do.
Reaching deep within can lead to understanding and acknowledgement of unravelled events in a way that is deeply enlightening and can lead you to a more progressive and fulfiling path.
Sometimes, it's about acknowledging the things we don't want to acknowledge and this is not always easy, but in the long term, it is deeply rewarding. Trust in yourself and in the power of your soul, Rabbit - it is the most powerful aspect of you!
Get Your Free Horoscopes Here
There is definitely a sense of broken dreams or loss when the 5 of Pentacles appears. The Tarot is indicating that you are going through a tough time, and feel "out in the cold" in some way. Maybe you feel spiritually or emotionally abandoned by someone or something. Maybe you are just feeling a little…
Let These Tarot Readings Help Guide You Through Your Day
Daily Gemstone & Crystal Reading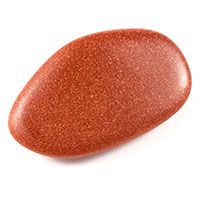 Red Goldstone is an uplifting crystal that can be used to find your positivity, become more confident, seek higher levels of calm, and can encourage us to be more ambitious and driven. The little flecks of gold throughout the crystal are symbolic of the "light" you may find when using…