Jan 27, 2023 - Now is the time for action toward your most intense goals and everything that you want to achieve in the coming future, Rabbit. Trust in yourself.
Take time among nature and let it replenish you. There are big changes ahead so it is important to regenerate your energies through meditation and nature bathing if possible, as these are wonderful ways for you to relax and unwind.
The crystal clear quartz is especially useful for you and meditating with it can bring greater enlightenment, calm and understanding, Rabbit.
Get Your Free Horoscopes Here
The symbolism in the 3 of Swords is very raw and real. When life brings heartbreak, the Tarot offers the 3 of Swords. This can be heartbreak over any situation, romantic, or just a life experience that has caused some very real pain. Here is a heart that has been pierced by 3 swords. In…
Let These Tarot Readings Help Guide You Through Your Day
Daily Gemstone & Crystal Reading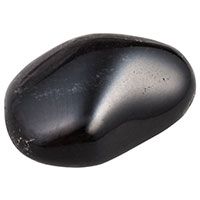 The calming Obsidian crystal is in fact volcanic glass, formed naturally when lava is cooled. It is a safe and grounding stone whose volcanic origins hint at the raw-energy potential inside it. It is a powerful tool for protection and healing.  The signs of Aries, Scorpio, Sagittarius, and Capricorn can…