Dec 05, 2022 - Now is a very hectic time for you and you are in the midst of organization right now, Rabbit.
It's important to remind yourself that you are on the right path and that things are going to go the way they are supposed to. Doubt can fill your mind at times - but these doubts are all in the mind.
It's time to start afresh and move forward with optimism and positivity. The trials you face are there to challenge you, but it is through challenge that you discover how ready, sturdy and resilient you truly are, Rabbit.
Get Your Free Horoscopes Here
Let These Tarot Readings Help Guide You Through Your Day
Daily Gemstone & Crystal Reading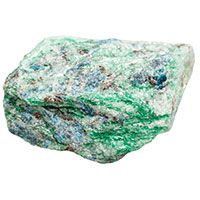 Fuchsite is often associated with healing, loving energy due to this green hue and its ties to the Heart chakra. This crystal allows us to find our inner light and release negative emotional energy, which allows those who use it to become more compassionate and forgiving in our relationships. Due…