Dec 02, 2022 - This is a great time to remind yourself of your higher calling, Rat, especially if you feel you have been disconnected from yourself in some way lately.
Now is the time to reach outwards and grasp onto the things that can help you reach your full potential. It's not always easy but it is worth it!
Nostalgia may creep up and someone from your past may be in contact. If things have been left unsaid then now is the time to get them off your chest.
Remember, to move forward, sometimes you must look to the past and tie up loose ends, Rat.
Get Your Free Horoscopes Here
If the 5 of Cups shows up today, it sends the message that there is some emotional pain on the table. We see a man with 5 cups around him, 2 are standing upright behind him while 3 are in front of him spilled over. This symbolizes 3 cups of love that have fallen down,…
Let These Tarot Readings Help Guide You Through Your Day
Daily Gemstone & Crystal Reading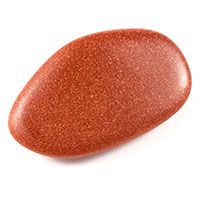 Red Goldstone is an uplifting crystal that can be used to find your positivity, become more confident, seek higher levels of calm, and can encourage us to be more ambitious and driven. The little flecks of gold throughout the crystal are symbolic of the "light" you may find when using…