Jan 26, 2023 - Now is the time to ask yourself an important queston, Rat. What is standing in your way from achieving your highest aspirations? This is a powerful day for self-awareness.
You may find yourself resisting the tide or hoping for things to go back to the way they once were but the key to finding happiness is to let go of whatever needs letting go of.
Letting go on a spiritual level must often be accompanied by letting go on a physical, mental and emotional level also, Rat. There is much to think about today, so take your time to think about the way things are going and the adjustments you can make during this powerful lunar energy.
Get Your Free Horoscopes Here
Let These Tarot Readings Help Guide You Through Your Day
Daily Gemstone & Crystal Reading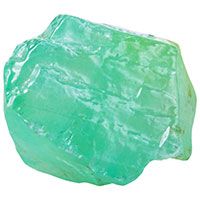 Because its primary chakra is the Heart chakra, working with Green Calcite can strengthen our connection You could also create an "Opportunity Elixir" by infusing your drink with Green Aventurine. Place a small (clean) chunk in your water or tea and let it soak for 30 minutes or more. The…