Dec 05, 2023 - It is a time of powerful self-reflection and there is no better time to reflect on the present than now. So give yourself some space and time to breathe.
When you reach the core of who you are and when you analyze the why behind everything, the answers become clear to you.
So don't be afraid to dig deep within. This is a time of intense emotional analysis for you and good things will come from it. Be true to yourself and the rest will naturally fall into place as time progresses.
Get Your Free Horoscopes Here
There is a sense of weariness or defensiveness when the 9 of Wands appears. We see a lone figure here with 8 wands stood up and planted in the ground in front of him. He holds one wand in a guarded position and looks out of the corner of his eye beyond the 8 wands.…
Let These Tarot Readings Help Guide You Through Your Day
Daily Gemstone & Crystal Reading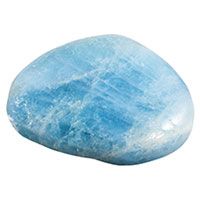 Calming, protective Aquamarine encourages openness and improves communication skills, making it a little bit easier to let people see your vulnerable side. This stone reduces fear and helps you feel more balanced when opening up to others. If you feel angry and aggressive or "seeing red," as it were, we…