Rat Daily Horoscope: Yesterday
Jan 25, 2023 - Today marks the start of a new regime of some kind for you, Rat. The plans you have set for yourself since the beginning of the year are beginning to see fruition.
Take your time and think about how you can implement these plans while maintaining your connection to your higher self. It can be easy to get so caught up in the daily routine that you may lose connection with the deepest side of you.
A positive financial opportunity is on the way so keep your spirits up if you have been struggling in this area. Remember, the wheel turns and the ebb of life flows and changes. Maintaining positive energy is a big part of your success, Rat.
Get Your Free Horoscopes Here
Let These Tarot Readings Help Guide You Through Your Day
Daily Gemstone & Crystal Reading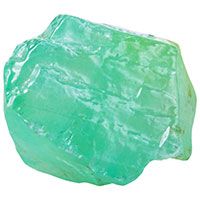 Because its primary chakra is the Heart chakra, working with Green Calcite can strengthen our connection You could also create an "Opportunity Elixir" by infusing your drink with Green Aventurine. Place a small (clean) chunk in your water or tea and let it soak for 30 minutes or more. The…