Rat Daily Horoscope: Yesterday
Sep 28, 2023 - This is a positive day for you as you are able to see a way through the difficulties and challenges you have encountered.
It's a powerful time for making change. It can be tough to trust your emotions at times. This is why logic has the upper hand in so many situations.
But the more you listen to your intuition and value it, the more you will be able to make decisions in a balanced way with a good combination of the rational mind and the intuitive mind. Trusting yourself is important, so trust yourself as much as you can.
Get Your Free Horoscopes Here
Sometimes we live life just going through the motions. We don't rock the boat because it will upset people, even if they are treating us unjustly or unfairly. When the Judgement card arrives, it's time to shed that toxic skin and just be true to who you are in order to move onto the next…
Let These Tarot Readings Help Guide You Through Your Day
Daily Gemstone & Crystal Reading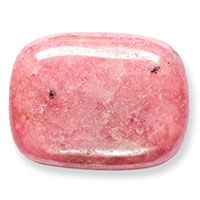 The sister stone of Rhodochrosite, Rhodonite promotes self-healing to make the world a better place. This stone can help us find it in ourselves to heal from within so that we may be stronger for those who need us. Rhodonite is known to assist in finding emotional balance, forgiveness, harmony,…