Rat Daily Horoscope: Yesterday
Nov 30, 2022 - Your emotions are likely to rise to the surface today, Rat, and feelings you had previously buried will come to the forefront of your mind.
This lunar energy can cause confusion and even cause you to mistrust your feelings. You are encouraged to maintain a good balance within so that you can see everything with greater clarity.
This is why taking care of yourself is so essential. When you are out of balance, you find it hard to see things from a clearer perspective. Meditation, grounding, spending time among nature and doing activities you enjoy are all highly recommended.. Pay attention to your feelings, Rat, because they have important messages for you.
Get Your Free Horoscopes Here
It's always a wonderful sign when the Ace of Cups appears in a Tarot reading, especially if that reading is asking a simple Yes or No question. The answer, in this case, is most definitely a YES, and the Ace of Cups brings with it an offering of love. This is a loving card to…
Let These Tarot Readings Help Guide You Through Your Day
Daily Gemstone & Crystal Reading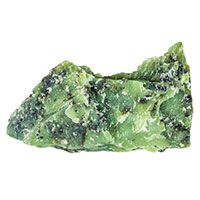 The Serpentine crystal (also called New Jade) can be soothing when we are struggling to overcome feelings of anger or irritability. This stone can help us reset ourselves, find abundance, and manifest healing energy. For energetic Gemini, a sign that needs its good humor and to get others on their…