Rat Daily Horoscope: Tomorrow
Dec 06, 2022 - As the bright Full Moon approaches tomorrow, this lunar energy already graces the skies and encourages you to think deeply about all that has come to pass, Rat.
The changes you have experienced make you stronger. This is undoubtful. At the same time, change has not been easy and there are times you wish things could go back to the way they are.
But trust in your own divine wisdom. It is there within you and it waits for you to access it. When you feel lost or alone, remember that you are never alone. This is a time of great enlightenment for you so go with the flow and believe in yourself, Rat.
Get Your Free Horoscopes Here
Let These Tarot Readings Help Guide You Through Your Day
Daily Gemstone & Crystal Reading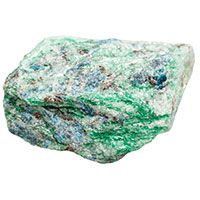 Fuchsite is often associated with healing, loving energy due to this green hue and its ties to the Heart chakra. This crystal allows us to find our inner light and release negative emotional energy, which allows those who use it to become more compassionate and forgiving in our relationships. Due…