Dec 09, 2022 - Do you feel spiritually connected to your job? This is a relevant theme to ponder over today as the Moon is in Cancer and in your 9th house.
What are the things you can do that permit you to have a larger experience doing what you do? Larger in the sense that it connects you to something bigger than you, something you believe in, something you have faith in. Doing so allows you to experience so much more fulfillment and meaningfulness through your job.
So many people are dissatisfied doing what they do, because their spiritual and professional lives are kept separate. True spirituality is a life where the sacred is expressed through all aspects of your life, including your job.
More Horoscopes for Scorpio
In the 7 of Pentacles, we saw the worker taking a pause to assess a situation, and here, the 8 of Pentacles has him back at work. He is toiling away at his workbench and piling up 8 of the pentacles in the opposite direction. This Tarot card is an action card that sends the…
Let These Tarot Readings Help Guide You Through Your Day
Daily Gemstone & Crystal Reading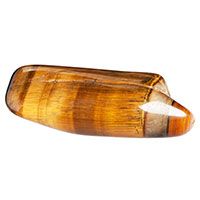 If we are looking to motivate ourselves to make a change or a commitment or are feeling depressed and self-critical, working with or keeping Golden Tiger's Eye near can provide protection and help us to find some sense of balance. Its warmth and brightness, both visually and vibrationally, can help…
WHAT IS YOUR WORKPLACE MATCH?
Find out how you and your career match up!