Jan 27, 2023 - How disciplined are you in the way you go about your work? Are you able to maintain the focus necessary to take care of and manage all the details that need tending to? These are all questions to ask yourself today as the Moon is in Aries and in your 6th house of work and daily routine.
Observe your relationship to those aspects of your work. Observe if one of your habits is putting things off until they accumulate and you end up falling behind and feeling overwhelmed. If that's true, create a schedule and lists for yourself that will help you stay on top of things.
The Moon is also squaring Pluto in your 3rd house, emphasizing the importance of bringing your practical know-how and using it to apply all your great ideas to the manifest reality.
More Horoscopes for Scorpio
The symbolism in the 3 of Swords is very raw and real. When life brings heartbreak, the Tarot offers the 3 of Swords. This can be heartbreak over any situation, romantic, or just a life experience that has caused some very real pain. Here is a heart that has been pierced by 3 swords. In…
Let These Tarot Readings Help Guide You Through Your Day
Daily Gemstone & Crystal Reading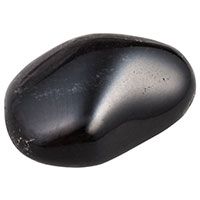 The calming Obsidian crystal is in fact volcanic glass, formed naturally when lava is cooled. It is a safe and grounding stone whose volcanic origins hint at the raw-energy potential inside it. It is a powerful tool for protection and healing.  The signs of Aries, Scorpio, Sagittarius, and Capricorn can…
WHAT IS YOUR WORKPLACE MATCH?
Find out how you and your career match up!