Scorpio Career Horoscope: Tomorrow

Dec 06, 2023 - The Moon is in Libra and in your 12th house today. You are being asked to review any hidden aspects of your job. Are there any unconscious negative feelings that you have about your work?
Ask yourself what those are and identify how you can change those things in order to create a more enjoyable and fulfilling work experience.
When we leave things in the dark, they start to affect our lives in ways that we are not even aware of, preventing us from being able to improve things.
More Horoscopes for Scorpio
There is a sense of weariness or defensiveness when the 9 of Wands appears. We see a lone figure here with 8 wands stood up and planted in the ground in front of him. He holds one wand in a guarded position and looks out of the corner of his eye beyond the 8 wands.…
Let These Tarot Readings Help Guide You Through Your Day
Daily Gemstone & Crystal Reading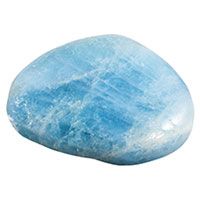 Calming, protective Aquamarine encourages openness and improves communication skills, making it a little bit easier to let people see your vulnerable side. This stone reduces fear and helps you feel more balanced when opening up to others. If you feel angry and aggressive or "seeing red," as it were, we…
WHAT IS YOUR WORKPLACE MATCH?
Find out how you and your career match up!