Nov 26, 2022 - People will surprise you today, Scorpio, but there's no reason you can't enjoy that surprise so just know the universe is getting ready to send you something unusual; as they say, expect the unexpected.
The intuitive Moon is spending the day in Capricorn and your buzzy 3rd House of local community and communications. Throughout the evening she'll reach out across the sky to form a harmonious angle with revolutionary Uranus in your 7th House of romantic partnerships. The chance to get out and enjoy yourself with a special someone could come completely out of the blue, or perhaps you meet someone truly intriguing while you're out at Happy Hour with a few coworkers.
Be open to new opportunities right now, because that's exactly what the universe wants to bring you; keep your eyes and arms open.
More Horoscopes for Scorpio
The Magician is almost always a welcome card to see in any Tarot reading. The colors alone on this card are vibrant and bright enough to suggest good things are about to happen. We also see the infinity symbol above the head of the Magician, which suggests that an element of the Divine is in…
Let These Tarot Readings Help Guide You Through Your Day
Daily Gemstone & Crystal Reading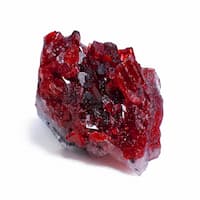 Ruby is a crystal that brings confidence, passion, and motivation. When you feel unmotivated or lackluster, Ruby brings you a sense of positivity and determination to help you reach your goals. This crystal promotes joy, happiness, and self-encouragement. It is especially helpful when you find yourself stuck in a routine…