Dec 05, 2022 - You might feel like spending time at home today, Scorpio, enjoying your favorite self-care activities. This can be a great day for emotional healing as long as you don't ignore your feelings. Try writing your emotions down to acknowledge and release them.
Chalcedony is a stone of compassion and kindness, and working with it will help you feel more gentle with yourself. Keep a piece of this crystal in your left pocket throughout the day to encourage positivity.
Tuna is low in calories and fat, high in protein, and it tastes amazing over salad. Try topping a spinach salad with tuna, lemon, pepper, and feta cheese for a zesty, nutritious lunch today, Capricorn.
More Horoscopes for Scorpio
Let These Tarot Readings Help Guide You Through Your Day
Daily Gemstone & Crystal Reading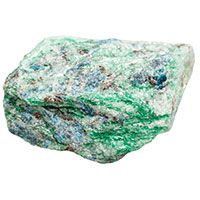 Fuchsite is often associated with healing, loving energy due to this green hue and its ties to the Heart chakra. This crystal allows us to find our inner light and release negative emotional energy, which allows those who use it to become more compassionate and forgiving in our relationships. Due…