Mar 24, 2023 - This planetary energy might create a stubborn energy within your body, Scorpio, making it harder for you to go with the flow and get along with others. Try taking a relaxing bubble bath to ease tension in the body and help the energy of Water penetrate your aura, helping you feel more laid-back.
Fluorite is a relaxing stone that will help your energy simmer down a bit today. Run a bubble bath for yourself, place a piece of fluorite in the water, and soak in the healing, warm energy.
Calcium is an important mineral for the body, as it keeps the skeletal structure healthy and strong. Include cheddar cheese, cottage cheese, or Greek yogurt in your diet for more calcium today.
More Horoscopes for Scorpio
The Queen of Swords represents the highest embodiment in the female stature of the Air signs. She is likely an older woman that is a Gemini, Aquarius, or Libra, or may just be an older woman that prefers rational thought and logic over emotions. This woman is sitting on her throne and holding her sword…
Let These Tarot Readings Help Guide You Through Your Day
Daily Gemstone & Crystal Reading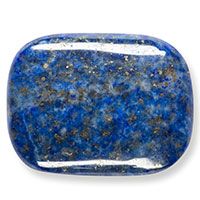 Lapis Lazuli has deep spiritual ties to royalty, wisdom, and truth. It is associated with royalty and other elements of leadership. It has been a well-respected stone since the time of the Ancient Egyptians, who believed this stone could work as a guide toward one's intended path. Additionally, Lapis Lazuli…