Scorpio Health Horoscope: Yesterday

Dec 04, 2022 - Your relationships may take on a competitive tone today, Scorpio, especially if they already possess tension. Be gentle with yourself and others and try to remember that we all make mistakes. Balancing the chakras will help you find the compassion you need today.
Lapis lazuli is a crystal that promote awareness, allowing you to recognize negative behavior patterns. Carry a piece of lapis lazuli with you for a deeper connection to your subconscious.
Cauliflower is a cruciferous vegetable known for its nutritious, versatile nature. Roasted cauliflower with hot sauce and blue cheese crumbles make a delicious, meatless alternative to hot wings, Scorpio.
More Horoscopes for Scorpio
Let These Tarot Readings Help Guide You Through Your Day
Daily Gemstone & Crystal Reading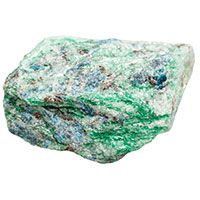 Fuchsite is often associated with healing, loving energy due to this green hue and its ties to the Heart chakra. This crystal allows us to find our inner light and release negative emotional energy, which allows those who use it to become more compassionate and forgiving in our relationships. Due…